Megan Betts, Dayton, Ohio, Shooter's Sister, Among 9 Killed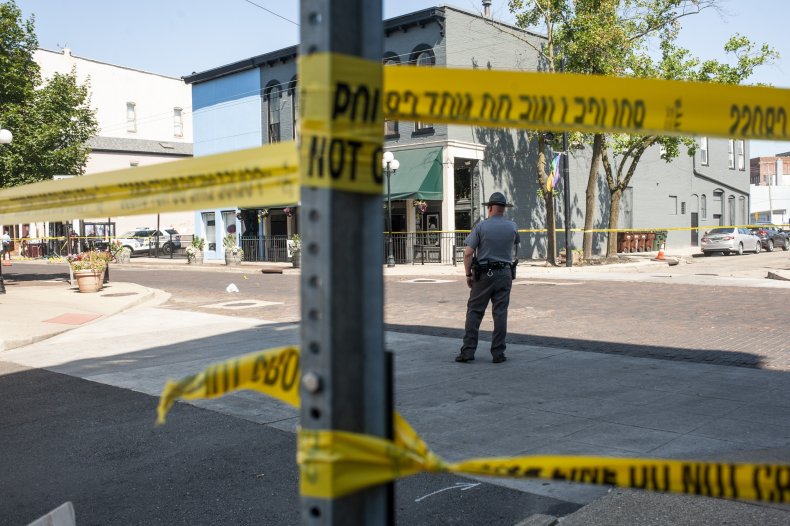 Dayton police confirmed on Sunday that Megan Kathleen Betts, 22, the sister of alleged gunman Connor Betts, was among the nine victims killed in a mass shooting early Sunday morning.
Authorities previously confirmed that Connor Betts was shot and killed by police at the scene of the attack, less than a minute after he opened fire and killed nine people. Authorities did not specify whether the gunman targeted his sister or whether she was just in the area.
The home in Bellbrook, Ohio, where the Betts siblings lived with their parents was searched by FBI agents and police officers earlier today.
A motive has not yet been determined in the attack. Dayton police also released the names and demographic information of the eight other victims, who include black and white individuals, both male and female. Assistant Dayton Police Chief Matt Carper said that it was "hard to imagine that there was much discrimination in the shooting," noting that "it happened in a very short period of time."
The victims are:
Lois L. Oglesby, 27
Saeed Saleh, 38
Derrick R. Fudge, 57
Logan M. Turner, 30
Nicholas P. Cumer, 25
Thomas J. McNichols, 25
Beatrice N. Warren-Curtis, 36
Monica E. Brickhouse, 39
Carper clarified that the crime scene was concentrated on East Fifth Street in Dayton's Oregon neighborhood, countering reports claiming that Megan Betts and her boyfriend were discovered shot to death in a car at another location.
Carper declined to answer questions from reporters about whether the Betts family was cooperating with the investigation.
Bellbrook Police Chief Doug Doherty told reporters that the family was grateful for the work the police were doing, saying, "They're victims too."
Dana Raber, who identified herself as a friend of Megan Betts, told local news channel WRGT that Megan was "sweet and strange" in a good way.
This story will be updated as more information becomes available.