Megan Rapinoe in Tears After Canada Loss in Likely Last Olympics: 'It's Tough'
Two-time soccer world champion Megan Rapinoe choked up during a post-match interview following the U.S. women's team loss in their semifinal match on Monday.
The 1-0 loss to Canada, thanks to a goal from Jessie Fleming in the 75th minute, ends any chance for Olympic gold for the team.
"It certainly wasn't one of our better performances, that's for sure," a visibly upset Rapinoe told the press following the match.
When asked about teammate Carli Lloyd, who was seen crouching on the field, holding her head in her hands when the match ended, Rapinoe described the forward as "one of the greatest players that's ever pulled this jersey on."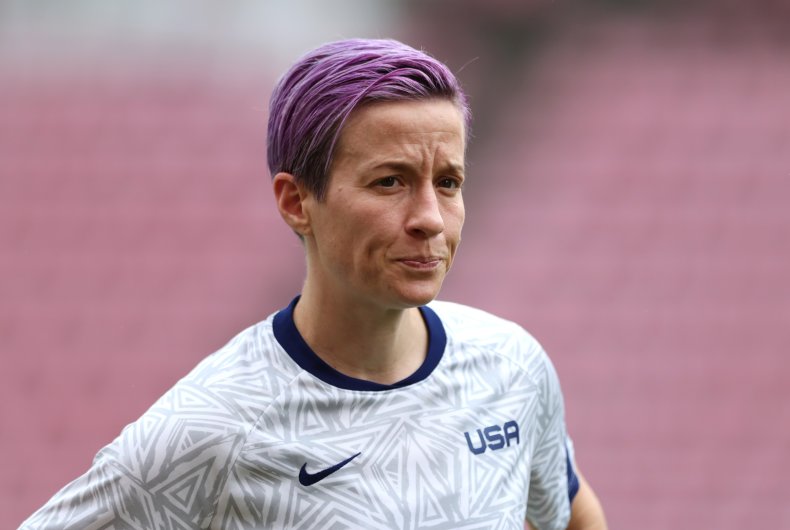 "We've been in this a long time together ... we're both closer to the end than the beginning and we've shared a lot of those happy moments on the field," she added.
"It's tough ... It's probably, I mean who knows it might not be her last Olympics but it probably is." Speculation has mounted the USWNT star may retire after the Tokyo Games.
The women's soccer icon described the defeat as a "bitter one to swallow."
"It's terrible. We just didn't have it today," she told NBC's Marisa Pilla post match. "Just too many errors from us again. I felt like the space was there for us to play and we just couldn't get into it, too many touches or, you know, an errant touch. That's football. They got, I think, one shot on goal, a PK, and from what it sounds like it was a PK.
"So yeah, it's a bitter one to swallow. Obviously we never want to lose to Canada. I don't think I've ever lost to Canada. So it's a bitter one."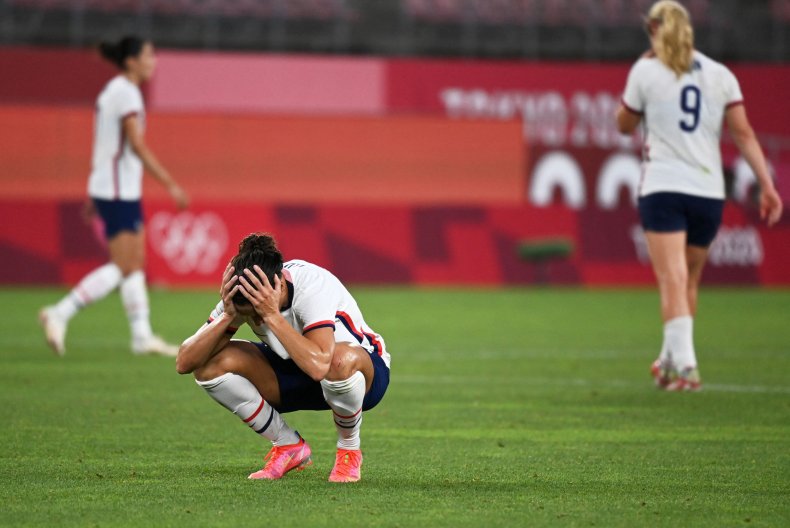 Despite the disappointing result, Rapinoe maintained that there's "still a lot to compete for."
"That's what I told the girls and what we talked about in the huddle," she continued. "It's not the color we want, but there's still a medal on the line. That's a huge thing and we want to win that game, but yeah, this is ... this sucks. It sucks."
"Any medal is special. We can't lose sight of that," she added. "We will bounce back from this and it'll make all the players in the locker room better."
The U.S. women's team will next play Thursday for a chance to win bronze in the 2020 Tokyo Olympic Games. It will also be the first time Canada will compete for a gold medal in women's soccer.