Meghan Markle More Influential Than Ever, Has Powerful Sway Over Prince Harry: 'She Holds All the Cards Actually'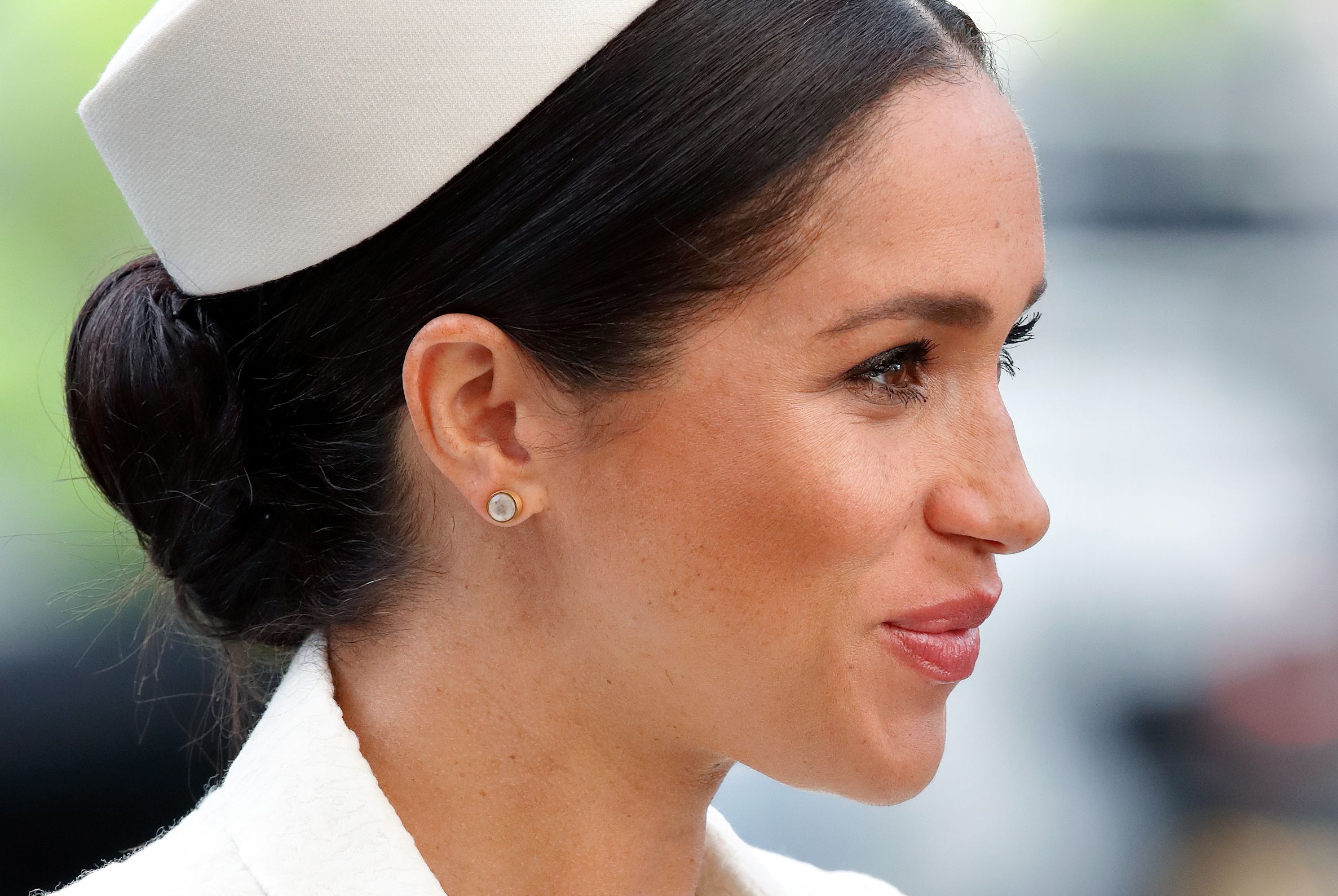 A historian and royal expert has claimed Meghan, Duchess of Sussex, has never been more powerful within the British royal family than she is now.
Speaking on Yahoo UK's The Royal Box, researcher Anna Whitelock said the birth of Archie Harrison Mountbatten-Windsor on May 6 has given Meghan important influence.
"I think Meghan now is probably in a more powerful position than she has yet been since she joined the royal family," Whitelock said, per Yahoo Style. "She's married to Harry, he clearly dotes on her and adores her. She clearly has a great deal of influence over him."
"She's now the most sort of media darling royal and she has a baby as well and so she holds all the cards actually," Whitelock added.
Whitelock is a historian with Royal Holloway University of London and director of the London Centre for Public History and Heritage. According to her Royal Holloway bio, her research interests include 16th- and 17th-century political history, with a focus on the monarchy. But she often weighs in on today's British royals as a media commentator.
The duchess joined the royal family formally on May 19, 2018, when she wed Prince Harry at St. George's Chapel at Windsor Castle, in the U.K. Meghan was an actress before her marriage and was best known for her work on the USA Network television show Suits.
She also ran lifestyle website The Tig for three years. Although it shuttered in April 2017, a cached version can still be accessed using online archive The Wayback Machine.
During her time as an actress, Meghan was politically vocal, blasting President Donald Trump as "misogynistic" and "divisive" in an appearance on The Nightly Show with Larry Wilmore in 2016, as the The Independent noted.
Meghan is a feminist and much of her charity work has focused on women's issues. Since her marriage, she has been involved in various philanthropic projects, including a cookbook created by women affected by London's devastating 2017 Grenfell Tower fire.
In 2018, Time magazine listed her as one of its most influential people in the world and shortlisted her for its coveted Person of the Year award. In her "most influential" listing, Meghan's friend, fellow actress Priyanka Chopra, wrote: "More than anything else, Meghan is an important influencer in a world that needs strong public figures to respect and look up to. People the world can be inspired by. Meghan, standing shoulder to shoulder with Harry, will be a princess for the people."
Correction (05/17/19, 4:19 a.m. ET): This story originally misstated the year of the Grenfell Tower fire in London. This has been corrected.