Prince Harry and Meghan Markle Lawsuit: Queen Elizabeth Wouldn't Approve of Harry's 'Outburst,' Royal Biographer Says
Queen Elizabeth wouldn't have approved of Prince Harry's "outburst" at the British media, a royal biographer has claimed.
On Monday, Prince Harry and Meghan Markle announced they have filed a lawsuit against British newspaper the Mail on Sunday for publishing a private letter written by Markle to her father. In a lengthy statement, Harry also rebuked the British media's treatment of his wife over the last nine months while she was pregnant with their son, Archie.
Harry said the media "has vilified [Markle] almost daily" and created "lie after lie at her expense simply because she has not been visible while on maternity leave."
Royal biographer Penny Junor, who has authored numerous books about the royal family, including Harry, his father Prince Charles and brother Prince William, however, believes Harry's strongly-worded statement was "ill-judged" and unlikely to be approved by the queen, reports ITV News.
"I can't think the queen would approve of that statement, I don't think the Prince of Wales would ever put a statement out like that, and, my goodness, over the years he's had cause when the media have been attacking him or Camilla," said Junor.
"I don't think even his brother would have advised putting out a statement like that."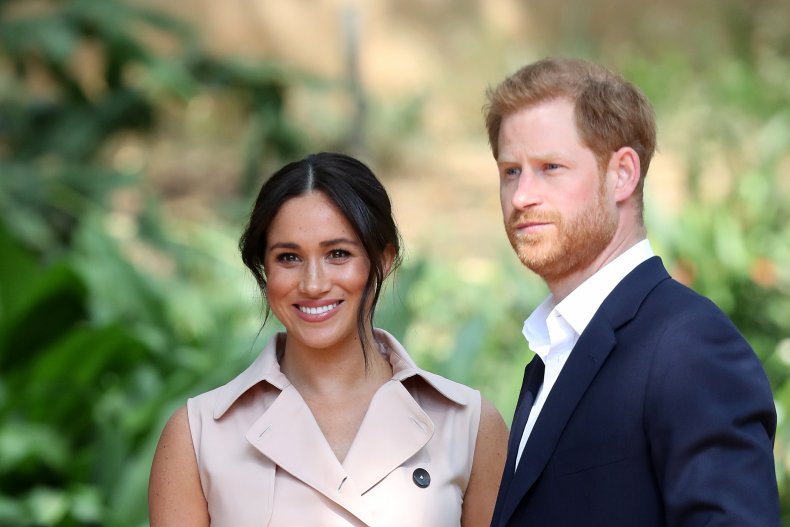 Junor warned that Harry's statement could damage the Duke and Duchess of Sussex's already fragile relationship witht he press and said Harry was "poking the bear" with the "very over-emotional outburst."
"I think that going forward it might be quite awkward," said the biographer.
Junor disagreed with Harry's assessment that Markle has been targeted with continuous negative press, saying: "I really don't believe that there has been a ruthless campaign to do down Meghan, I think there have been some negative stories undoubtedly.
"They've not only been in the Mail on Sunday, they've been all over the press and I think some of the stories have been based in truth."
Harry and Meghan's lawsuit
Harry and Markle said Monday they have appointed law firm Schillings to represent them in a lawsuit against the Mail on Sunday for misuse of private information and breach of the U.K.'s Data Protection Act.
The legal action stems from a letter written by Markle to her estranged father, Thomas Markle, in August last year—just months after her wedding to Harry in May 2018.
The Mail on Sunday published excerpts of the letter in February. Thomas Markle told the newspaper he though the letter "would be an olive branch. Instead, it was a dagger to the heart."