Meghan Markle Accused of 'Extensive Co-operation' with Biography Authors
Meghan Markle may be forced to testify under oath about whether she gave "extensive co-operation" with bombshell biography Finding Freedom.
The Duchess of Sussex is suing the Mail on Sunday for publishing a letter to her father about the collapse of their relationship.
Meghan claims the handwritten note was deeply personal and its publication a violation of her right to privacy.
However, the newspaper previously claimed she gave her friends permission to discuss its contents with People magazine, stripping the document of its privacy value.
Now Mail on Sunday lawyers want biography Finding Freedom brought into the case because it also discusses the letter and its contents.
They claim Meghan authorized authors Omid Scobie and Carolyn Durand to write about the note either directly or through friends, breaching her own privacy.
The case management hearing is being heard at the High Court in London on Monday where a trial date was set for January 11.
In a court filing today, the newspaper's lawyers said: "On August 11, 2020, a book was published entitled 'Finding Freedom: Harry, Meghan and the Making of a Modern Royal Family' which is a biography of [Meghan] and her husband, focusing on events in their lives, including their private lives, since their relationship began and which gives every appearance of having been written with their extensive co-operation.
"The book contains a great deal of detailed information about [Meghan's] personal life including a number of passages referring to her relationship and communications with her father, and a section referring to the letter which is at the heart of this case.
"[The Mail on Sunday] relies on the contents of the book and other matters in support of proposed amendments to its case."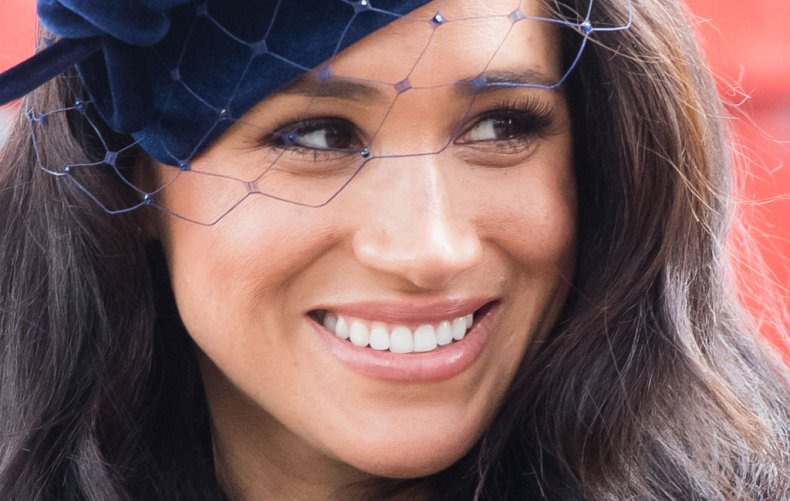 The newspaper also points to public statements made by Scobie at the time the People interviews were published "suggesting that [Meghan] had given her blessing to her friends speaking to People magazine."
The statement adds: "Mr Scobie made these statements because he and his co-author had already been given information about [Meghan's] relationship with her father and about the letter."
The court document, seen by Newsweek, states Scobie has submitted a witness statement to the court stating the book was unauthorized and downplaying cooperation.
He said: "We were not solely relying on the palace to introduce us to people close to the duke and duchess."
Lawyers for the tabloid want the right to question Scobie in court about whether Meghan gave her friends permission to speak to him.
It today emerged Meghan had told Kensington Palace press office about the letter sent to Thomas Markle.
The Mail on Sunday court filing reads: "This is a case with a real prospect of success relating to a matter which needs to be investigated so that her claim to a reasonable expectation of privacy can be fairly tried."
Meghan's lawyers dismissed the idea the deeply private revelations of Finding Freedom had any impact on her right to privacy in relation to the letter to her father.
In their own court filing, they said: "The two short extracts from the Letter that appear in the Book were published one year and five months after the Mail on Sunday articles.
"It cannot be disputed that they amount to a small fraction of what the Defendant published from the Letter, without [Meghan's] consent.
"To make matters worse, what was published in the Book by way of extracts from the Letter was lifted from the [Mail on Sunday's] own articles."
A decision on whether to allow the newspaper's application to amend its defense to include Finding Freedom is yet to be made.