Meghan Markle and Prince Harry Are Now the Duchess and Duke of Sussex
Prince Harry and Meghan Markle have been awarded new royal titles by Queen Elizabeth II as the couple tie the knot in Windsor, U.K., today.
The couple will now officially be known as the Duke and Duchess of Sussex, a dukedom that has not been in use since 1843 and has been re-created especially for them, a royal statement said.
Prince Harry has also been given Scottish and Northern Irish titles, becoming the Earl of Dumbarton and Baron Kilkeel.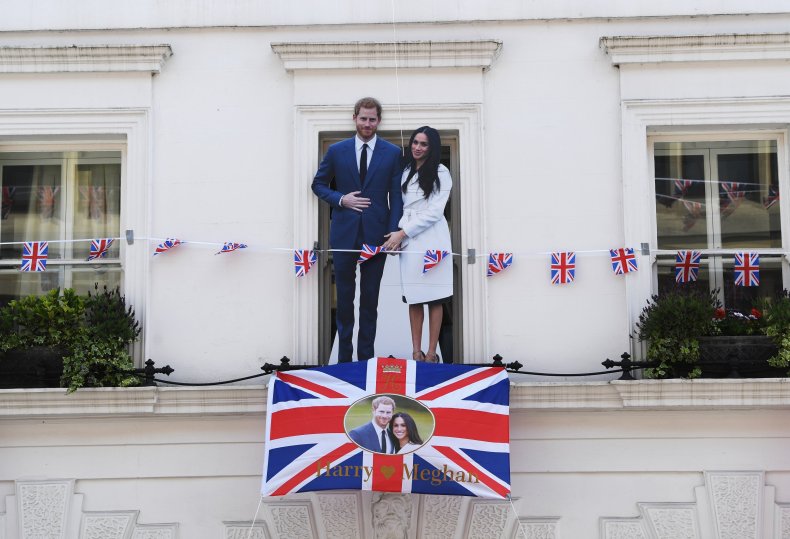 The royal statement said: "The Queen has today been pleased to confer a Dukedom on Prince Henry of Wales. His titles will be Duke of Sussex, Earl of Dumbarton and Baron Kilkeel. Prince Harry thus becomes His Royal Highness The Duke of Sussex, and Ms. Meghan Markle on marriage will become Her Royal Highness The Duchess of Sussex."
Sussex is a county in the south east of England, stretching down to the southern coast along the English channel. The largest city is Brighton and the county has a population of around 1.6 million people.
Brighton sits on the south coast of England, and is well-known as a holiday destination, student center and party town. Harry once had a reputation as a bit of a party boy, so an official link with one of the nightlife centers of the U.K. seems fitting.
Inn recent years he has become a more serious royal figure, serving two military tours in Afghanistan and establishing the Invictus Games for wounded veterans.
There has only been one previous Duke of Sussex. The title was created in 1801 upon the birth of Prince Augustus Frederick, the sixth son of King George III and Queen Charlotte.
Read More...Meghan Markle and Prince Harry Royal Wedding 2018: Live Updates
Prince Augustus Frederick married twice for love, against the wishes of his father who did not approve of either match. As such, the unions were in contravention of the Royal Marriages Act, meaning the title did not pass to his children.
Because neither woman was approved by the king, neither became the Duchess. Meghan is thus the first Duchess of Sussex in history.
At that time, a dukedom was a vital source of income for royal family members, and a duke would collect rent from those who lived in Sussex. That is no longer the case, and the title is more of a ceremonial honor than a recognition of ownership or control. A dukedom is the highest rank in the British peerage system.
There were several other options the Queen could have chosen for Harry and Meghan, such as the dukedoms of Clarence, Connaught, Windsor, Albany, and Cumberland and Teviotdale. However, several have questionable and tragic histories, so a fresh and unblemished title is more suitable for this happy occasion, The Telegraph explained.