Why Meghan Markle and Prince Harry Might Not be Spending First Christmas Morning Married Together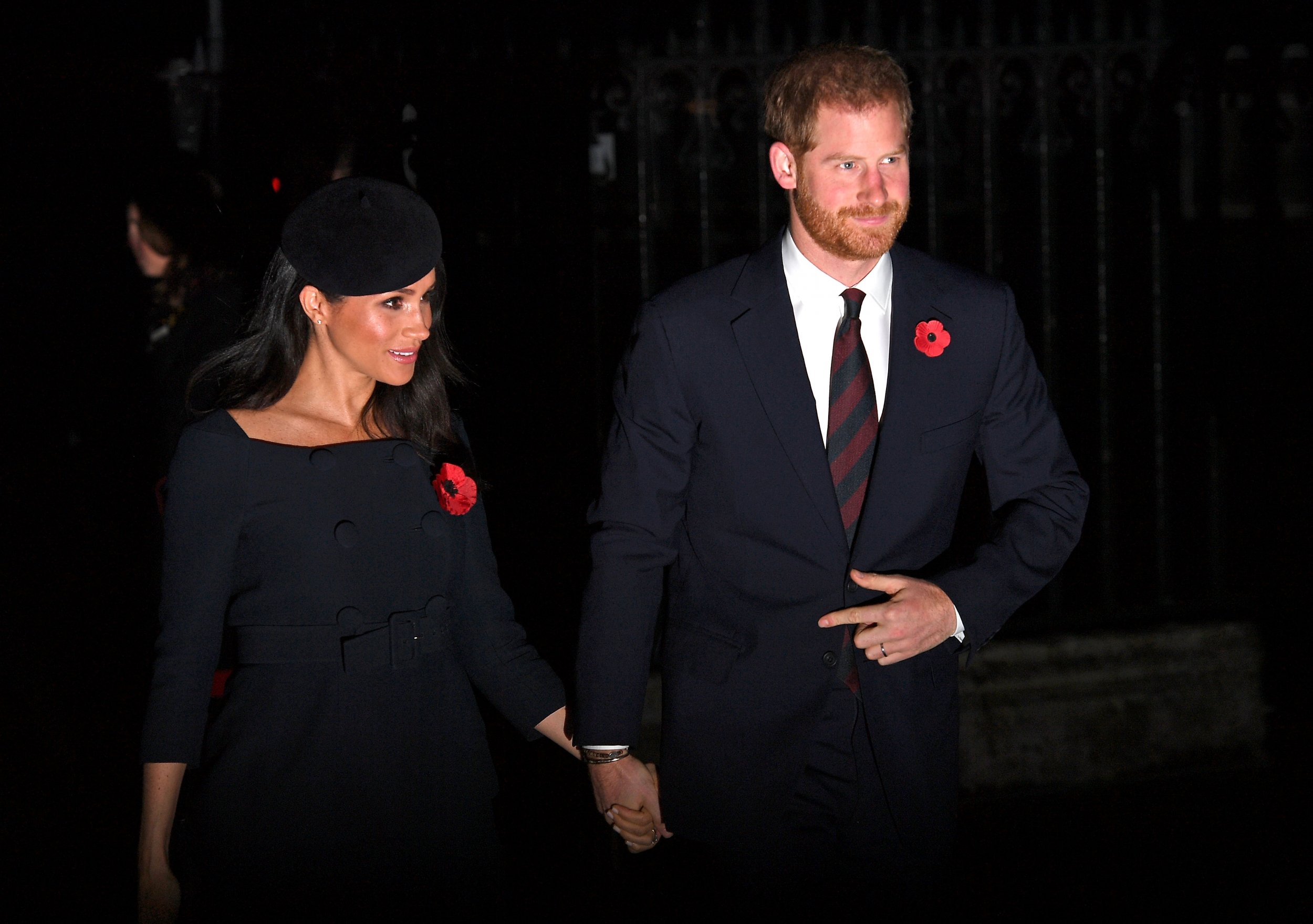 The Royal Family is no stranger to abiding by bizarre rules. And Christmas is no exception. As Meghan Markle and Prince Harry prepare to head to Sandringham to commemorate the holiday with the Queen this year, they might have to partake in an odd tradition that would require the couple to spend their Christmas morning apart.
Darren McGrady, a former royal chef, wrote a piece for Daily Mail UK that detailed how the Royals get into the holiday spirit. In doing so, he explained how the women's Christmas morning activities had differed from what was on the men's agendas.
"On Christmas Day, the ladies generally opt for a light breakfast of sliced fruit, half a grapefruit, toast and coffee delivered to their rooms—the Queen's tray is delivered at exactly 9:00 a.m.," McGrady wrote. "The male Royals, meanwhile, come downstairs to the dining room for a hearty breakfast at 8:30 a.m. with eggs, bacon and mushrooms, kippers and grilled kidneys, to set them up for the 11:00 a.m. church service at St Mary Magdalene. When they return, it's straight into pre-lunch drinks."
McGrady shared how the Queen's go-to drink was a gin and Dubonnet, whereas Prince Philip would grab a beer. The rest of the family, minus Prince Andrew, would typically drink Veuve Clicquot and eat nuts. After, the family would sit for lunch at 1:00 p.m. "The table features elaborately folded starched white napkins, a silver candelabra with lit candles, wine decanters and red and gold crackers at each setting– a wonderful sight, although there is no shortage of Christmas 'tat' elsewhere at Sandringham," he wrote.
When he worked as a chef for the royal family, they would feast on a traditional Old English cuisine at 8:15 pm. Items on the menu included roasted ham, salmon, a stuffed boar's head and potatoes dressed in hollandaise sauce. After dinner, the family would partake in a party in the recreation room. However, the men rose at 6:30 a.m. the following day to eat breakfast before going shooting.
Meghan has had to learn many royal family customs and practices since tying the knot with Harry in May. Since she's expecting her first child with Harry, the 37-year-old Suits alum would have to abide by a particular set of rules during her pregnancy as well.
When Kate Middleton was pregnant with her eldest son Prince George in 2013, ABC News's royal expert Victoria Arbiter claimed she wouldn't be permitted to have a baby shower because of the "added pressure that they are clearly very wealthy, and a lavish baby shower would be seen as highly inappropriate." She also argued there was "nothing they can't go out and buy themselves."