Meghan Markle and Prince Harry's Seven-Page Rules List To Wedding Guests: No Swords, No Phones, No Gifts
Meghan Markle and Prince Harry have handed royal wedding guests a seven-page document outlining rules for the big day. Those rules include no gifts, no phones, and absolutely no swords.
The pair are set to tie the knot on Saturday in a ceremony at St. George's Chapel in the grounds of Windsor Castle at 12pm GMT, with 600 guests invited to share their special day.
But the guests will be subject to strict rules that include guidelines on how to act, such as when to use the bathroom, what to wear and how to get to the ceremony.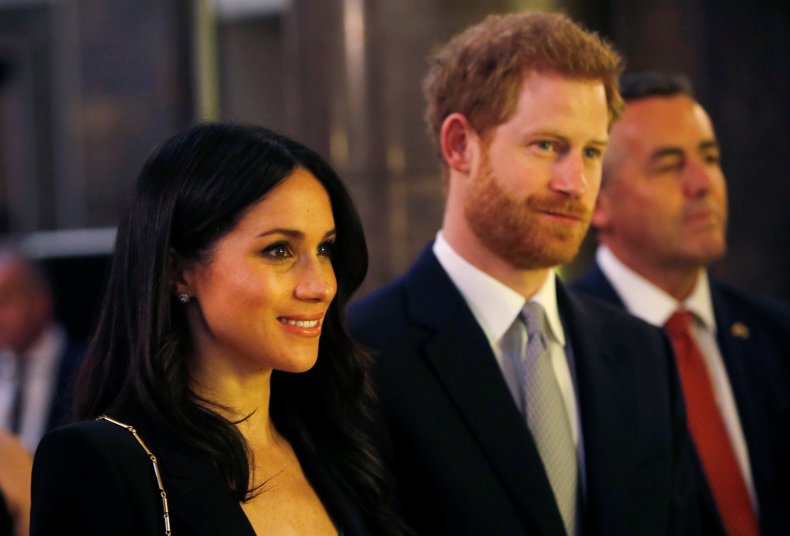 "Guests are advised that there are very limited toilet facilities in St George's Chapel, but these are available for guests' use between 9am and 11am at which point this facility will become restricted for the duration of the service," the guidelines said, according to the Daily Mail, with bathroom facilities reopening after 1pm.
And guests will not be permitted to take their own snaps as a way to remember the day, with phones or "any device used for image capture" to be surrendered prior to the ceremony, The Telegraph reported.
Addressing accessories guests may bring on the day, the guidelines issued a specific ban on swords, presumably for security reasons.
Guests have also been asked not to bring wedding gifts to the ceremony or reception, being told to organize delivery beforehand if they have chosen to give the couple a present.
"It should be noted that gifts cannot be brought to St George's Chapel or the Reception that follows at Windsor Castle. Guests are advised to seek further guidance on delivery arrangements for any gifts to Kensington Palace," the guidance explained.
However, Meghan and Harry have requested that their guests make a donation to a charity in lieu of presents, outlining seven different causes they have suggested people can make donations to, a tweet from Kensington Palace explained.