Meghan Markle and Prince Harry Wedding Invitations Give Subtle Nod to Her Divorce and Past As Married Woman
When TV actor Meghan Markle walks down the aisle with Prince Harry this summer the last thing she will be trying to think of is her previous marriage to movie producer Trevor Engelson.
But even before Markle steps into St George's Chapel on May 19 the gilded invitations to the ceremony have already subtly hinted at her past marriage.
Related: Prince Harry and Megan Markle's royal wedding will cost more to protect than William and Kate's
The invitations, which The Independent reported had been created by the fine printers and bookbinders Barnard & Westwood, ask the invitee to attend "the marriage of His Royal Highness Prince Henry of Wales with Ms Meghan Markle."
The reference to the TV star's past married life may be barely noticeable at first but it lies in the significance of the "Ms" before her name.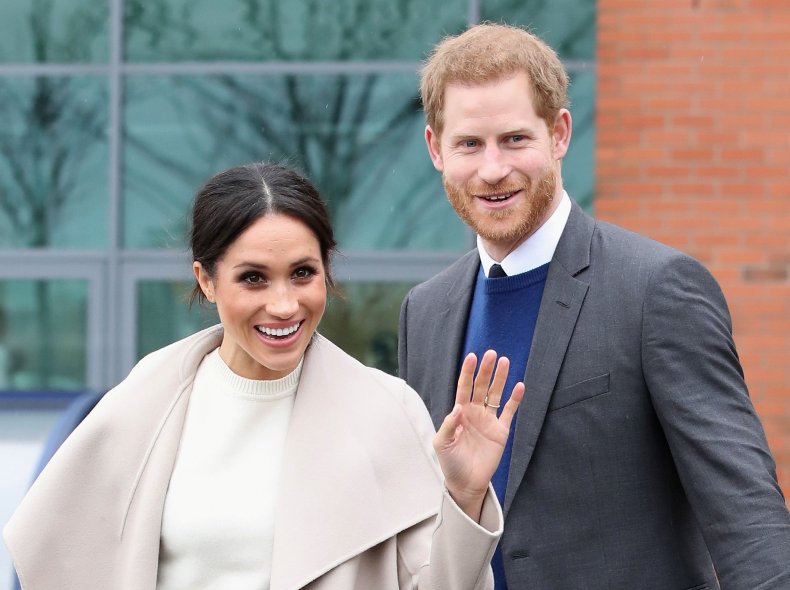 The title has never been used before in an invitation to a royal wedding and is in stark contrast to, for instance, the 2011 wedding invitations for Prince William and the Duchess of Cambridge's wedding, when she was referred to as "Miss Catherine Middleton."
Richard Fitzwilliams, an expert on the royal family, told The Independentthat as well as being correct etiquette the inclusion of the "Ms" title may show an increasingly progressive stance from the Royal family.
"The wording referring to Meghan on the wedding invitations is a first but this is a unique wedding. Ms is the correct way to refer to a divorced woman before either her birth name or married name," Fitzwilliams explained.
"It is also appropriate as Meghan is a feminist. The use of Ms is a contemporary way of avoiding using Mrs or Miss and I think it certain that this is also something Meghan would have approved of," he added.
Markle married Engelson, a film producer, in 2011 after the two dated for seven years. The couple divorced two years later in 2013 citing irreconcilable differences.