Pregnant Meghan Markle and Her Baby Bump Surprises Students With Special Visit to Kings College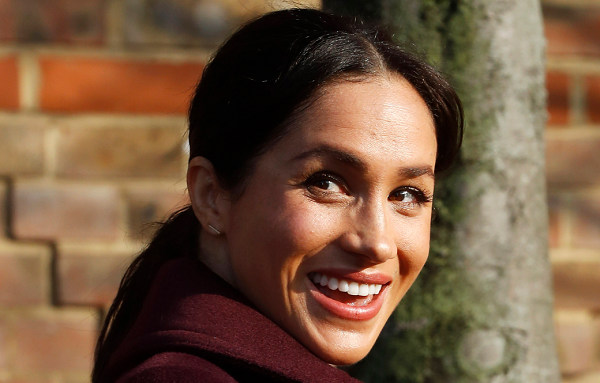 Meghan Markle stepped out with her baby bump and gave students at King's College the surprise of a lifetime on Wednesday. The Duchess of Sussex, who is currently expecting her first child, popped up at the London university to join in a discussion on society and its biggest problems with students and school leaders.
Markle made the surprise visit without her husband, Prince Harry, according to Us Weekly.
During the event, which was sponsored by the Association of Commonwealth University (ACU), Markle engaged with professors, scholarship students and leaders in conversations surrounding a number of things Markle is passionate about, like gender equality, ending modern slavery, solutions to human trafficking, peace and reconciliation and climate change.
Markle appeared at the event dressed down, showing her growing baby bump in a black t-shirt. She reportedly jotted down notes on a pad during the discussion.
The event was conducted in effort to help students and leaders collaborate on ways to use higher education as a means to "build a better world," according to the ACU's website.
"It was a pleasure to host such a valuable discussion. Grateful to HRH The Duchess of Sussex for sharing her insight," King's College wrote on its Twitter page on Thursday.
The event marked the second time the duchess has spoken to students since becoming a royal in May.
Markle gave a speech at the University of the South Pacific in Suva, Fiji during her first royal tour with Harry in October. The 37-year-old gave a spoke about the importance of providing youngsters with open access to education, particularly for "young women and girls in developing countries."
Markle also revealed she put herself through college by applying for "scholarships, financial aid programs and work-study."
"Everyone should be afforded the opportunities to receive the education they want, but more importantly, the education they have the right to receive. And for women and girls in developing countries, this is vital," Markle said.