Meghan Markle Cheered For Final Duties After Fears 'They Must Hate Us'—Clip
A video clip of Meghan Markle being cheered and applauded at one of her final engagements as a working member of the royal family has gone viral on the social media platform TikTok.
The video's surge in popularity, being viewed over 1.8 million times, came after Meghan discussed her fears that in 2020 the British public may have turned against her following negative press reporting around the time the Sussexes decided to leave the monarchy.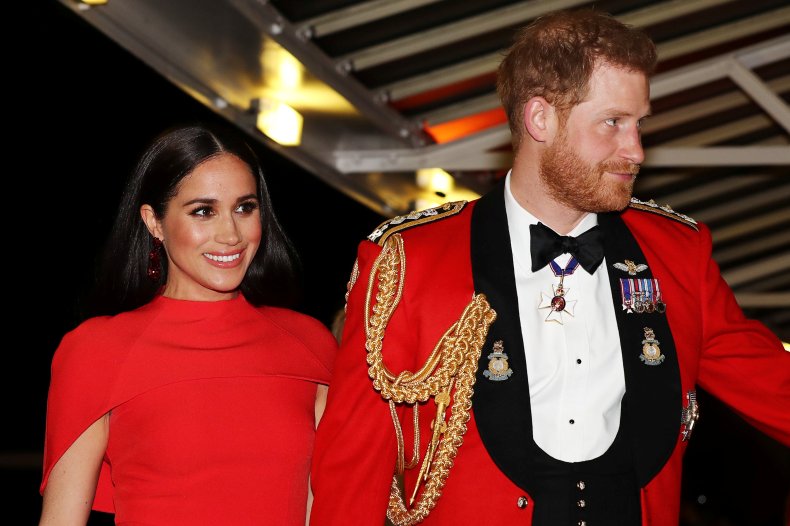 The video, uploaded by user patriciajinr, was taken from footage of the March 2020 Mountbatten Music Festival, at which Harry and Meghan were in attendance. The royals included the festival among their final engagements before leaving Britain to live in North America.
On the evening, the crowd inside the Royal Albert Hall were applauding the start of the performance when Harry and Meghan took their seats in the royal box. This applause continued accompanied by audible cheers in the original footage, as the crowd realized who had just entered the auditorium.
Meghan and Harry both discussed this difficult period in their lives in the December 2022 Netflix docuseries Harry & Meghan.
"That farewell week, we did all these engagements back-to-back. It was just like... It was a real whirlwind," the prince said.
Meghan expressed her concern over the reception she would potentially be facing from the public, particularly in the wake of low polling numbers and extensive negative tabloid coverage.
"I thought, 'the public, if they've been fed these lies for two years, what do they think of me? They must hate us,'" she said.
"No. The people were just so embracing. They were sad that we were leaving. And we were sad that we were leaving."
The festival was held on March 7 and the Sussexes' final engagement took place on March 9, when they attended the Commonwealth Day service at Westminster Abbey.
In addition to its million views, the viral TikTok video has received in excess of 21,000 likes and 2,000 comments, many of which have drawn attention to the duchess' choice of dress.
"I thought she didn't wear bright colors needs to get her stories straight," wrote one user, with another adding: "Another muted toned outfit 🙄."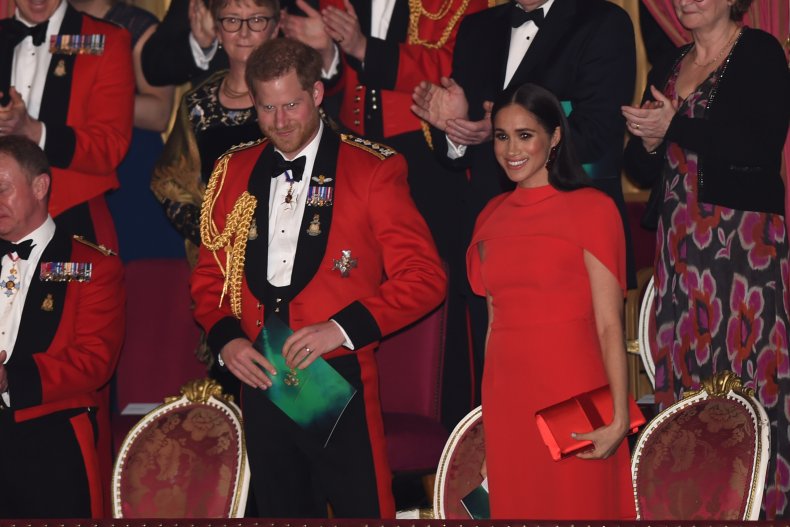 These comments are in reference to another clip from a Harry & Meghan interview in which Meghan revealed she decided to opt out of wearing many bright colors to royal events in order not to upstage the more senior members of the family.
"Most of the time that I was in the U.K., I rarely wore color," she said in the show's third episode.
"There was thought in that. To my understanding, you can't ever wear the same color as Her Majesty [Queen Elizabeth II], if there's a group event. But then you also should never be wearing the same color as one of the other more senior members of the family.
"So I was like, 'Well, what's a color that they'll probably never wear? Camel? Beige? White?' So I wore a lot of muted tones, but it also was so I could just blend in. Like, I'm not trying to stand out here.
"So there's no version of me joining this family and trying to not do everything I could to fit in. I don't want to embarrass the family."
Though Meghan did clearly share this in episode three, she went on to pick the theme up again in episode five where she contextualized her wardrobe choices for her final round of royal engagements.
"Until that last week in the U.K., I rarely wore color. I never wanted to upstage or ruffle any feathers," she explained. "So I just tried to blend in. But I wore a lot of color that week. Yeah. I just felt like, 'Let's just look like a rainbow.'"
Along this theme, for the Mountbatten Music Festival, Meghan selected a statement red floor-length gown with a dramatic capelet featuring a long train.
The duchess accessorized her look with a red Manolo Blahnik handbag and long-drop earrings.
James Crawford-Smith is Newsweek's royal reporter based in London. You can find him on Twitter at @jrcrawfordsmith and read his stories on Newsweek's The Royals Facebook page.
Do you have a question about King Charles III, William and Kate, Meghan and Harry, or their family that you would like our experienced royal correspondents to answer? Email royals@newsweek.com. We'd love to hear from you.