Meghan Markle Could Face Appeal by Tabloid After Privacy Win, Experts Say
Meghan Markle could face an appeal by the U.K. newspaper she sued for privacy because the ruling will "manacle the media," a lawyer tells Newsweek.
The Duchess of Sussex won an emphatic High Court victory over the Mail on Sunday after it printed extensive extracts of a letter she sent to her father.
The judge ruled the tabloid's articles were "manifestly excessive and hence unlawful" while Meghan denounced "their illegal and dehumanizing practices."
The Mail on Sunday told Newsweek in a statement they were "very surprised" by the ruling and considering whether or not to appeal.
The judge had said parties in the case would get his ruling in advance but ultimately Meghan and Prince Harry discovered the outcome at the same time as the public, at 8 a.m. PST.
Meghan Markle wrote the letter to her father in August 2018 to plead with him to stop speaking to the media after consulting two senior members of the royal family, court filings show.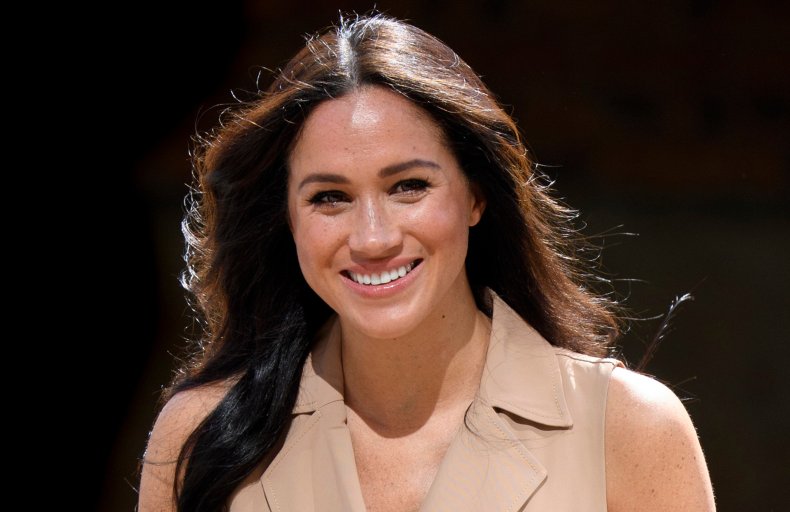 The handwritten note accused him of breaking her heart and begged him to stop the interviews. For months Thomas Markle kept it to himself. However, he handed the letter to the Mail on Sunday after a group of Meghan's friends criticised him in interviews for People, in which they mentioned the letter, in February 2019.
Mark Stephens, a U.K.-based attorney of Howard Kennedy, told Newsweek: "Of course the law of privacy is now in such a state of uncertainty that the Mail on Sunday probably has no alternative but to seek a review and a restatement of the law in the Court of Appeal because nobody wants to get into this situation again.
"What they were doing was giving Thomas Markle a platform to reply to what he said was a curated attack on his reputation by Meghan's PR people, her friends and essentially herself.
"The judge has basically said it doesn't matter if that's what the purpose is, the letter is still private. Historically, I don't think we would have said that. We would have said if there's a reply to attack you can reply and you may need to use information to do that."
Stephens, who previously represented Julian Assange, added: "Letters in these circumstances are always going to be private, if this judge's ruling is going to be followed.
"If you get leaked letters and you're going to report that, this judge says you can't use that and that's going to manacle the media."
Judge Mark Warby said in a ruling handed down today that "the only tenable justification" for publishing the letter was "to correct some inaccuracies" in interviews given to People.
The magazine's article criticised Meghan's father and gave an inaccurate account of what the letter said, past court filings state.
However the court ruled the newspaper's publication of extensive extracts was not "necessary or proportionate" and in terms of correcting inaccuracies "did not serve that purpose."
Judge Warby said: "Taken as a whole the disclosures were manifestly excessive and hence unlawful."
Amber Melville-Brown, of international law firm Withers, told Newsweek the Mail on Sunday may have come to the end of the line with the case and might not want to appeal.
She said: "I wonder whether the Mail on Sunday has lost the stomach for the fight. A case like this with a fully fledged trial is the gift that keeps on giving. But have they had enough out of it?
"Has it run its course as far as their readers are concerned, as far as their pockets are concerned? Also, do they want to avoid an even worse decision that will impact negatively on their business model going forward?
"If the judge has said the way they covered the story was manifestly excessive and they've got to reign themselves in to what is proportionate, they don't want a court of appeal judge saying the same thing. That would definitely go to the heart of their business model."