Meghan Markle Court Filing Proves Tabloid's Case 'Untrue,' Friend Claims
Meghan Markle's claim she was "unprotected" by the royals will prove a newspaper's allegations against her "categorically untrue," a friend tells Newsweek.
The Duchess of Sussex is suing U.K. tabloid The Mail on Sunday for invading her privacy by printing a letter she sent her father, in which she described the emotional impact of him colluding with the paparazzi prior to her wedding.
However, the publication has accused the former royal of breaching her own privacy by allowing five of her friends to give interviews to People, in which the letter was mentioned.
Meghan has repeatedly denied authorizing the magazine's coverage. In her latest filing she outlines how Kensington Palace left her closest friends and family feeling "silenced" by insisting they answer "no comment" when approached by journalists.
Her team says this is the reason her friends spoke out without getting permission first.
A source close to Meghan told Newsweek: "Our response undermines, and provides evidence to disprove, the core claims that are made in the Mail on Sunday's case.
"The Mail's defense largely hinges on the falsehood that the Duchess authorized or arranged for her friends to tell People magazine about her letter to her father.
"They argue that because she allowed her friends to discuss the letter, she gave up her privacy rights.
"In our response, we set out in absolute detail to prove how this is categorically untrue.
"The Mail on Sunday has continued to make a further series of claims about the Duchess, that again, we provided evidence that dismisses these claims one by one."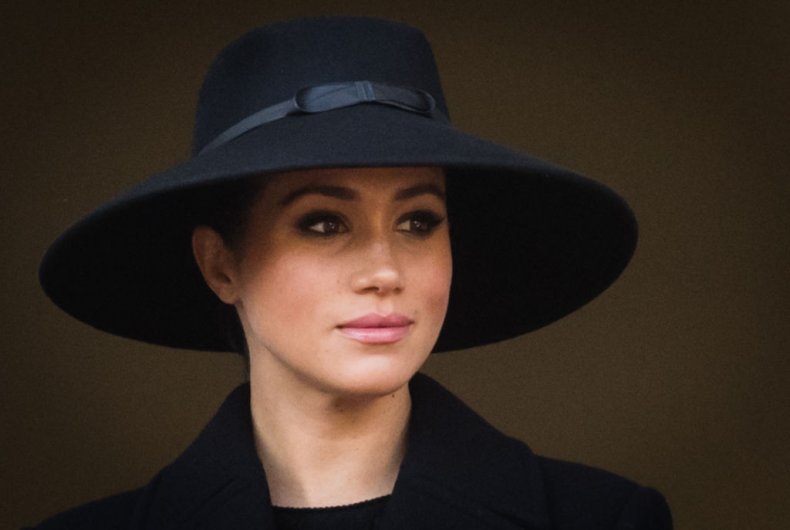 Meghan's lawyers say her friends feared for her mental health as she faced a barrage of critical stories while being prevented from defending herself by royal family rules.
They say this is the reason her friends got together and spoke to People without consulting her first.
The court filing reads: "[Meghan] had become the subject of a large number of false and damaging articles by the UK tabloid media, specifically by the defendant [publisher of the Mail on Sunday], which caused tremendous emotional distress and damage to her mental health.
"As her friends had never seen her in this state before, they were rightly concerned for her welfare, specifically as she was pregnant, unprotected by the Institution, and prohibited from defending herself."
The new court documents also reveal Meghan did not know about the People article until Prince Harry told her, having been alerted by the Kensington Palace press office.
They also shed light on the key member of Meghan's inner circle, known as Friend A, who described the letter to People.
The court filing reads: "Friend A witnessed the Claimant's many calls to her father during the week of the wedding, from Nottingham Cottage, as well as from wedding rehearsals and pre-wedding events in Windsor and from Windsor Castle, all of which were ignored or declined.
"Additionally, no suggestive language was used to portray Mr Markle in a negative light by Friend A, who has personally known the Claimant's father for over 20 years."
It adds: "The Letter was not an attack on her father or intended as such.
"It was a private and deeply personal expression to him of her feelings and an attempt to remind him of some facts pertaining to their personal relationship."