Meghan Markle Faces Crunch Court Ruling in Tabloid Privacy Case
Meghan Markle will see a crunch ruling in her tabloid privacy case handed down tomorrow—one that could hand her victory.
The Duchess of Sussex is suing The Mail on Sunday for printing a letter she sent her father accusing him of breaking her heart into "a million pieces."
However, the lawsuit has seen a series of new revelations about her relationship with the palace and the media put into the public domain.
Meghan has applied for a judge to hand her victory without a trial, sparing her being put in the witness box to face hostile questioning by the tabloid's lawyers.
If successful, the move would give her a resounding win in the couple's ongoing skirmishes with the U.K. media.
However, if she loses the "summary judgment" application and the case goes to a full trial, she could face a raft of new revelations.
The Mail on Sunday's lawyers will look to demand the release of evidence from Meghan, her friends, the authors of a tell-all biography and four of her former staff, past court filings reveal.
"A heartfelt plea from an anguished daughter"
The case focuses on a letter Meghan sent her father in the aftermath of her 2018 royal wedding to Prince Harry.
Thomas Markle missed the star-studded Windsor Castle ceremony after he was first caught staging paparazzi pictures for money and subsequently had a heart attack.
The episode led to the complete breakdown of revelations between father and daughter and saw Markle Sr give a series of statements to the media.
In the handwritten note, sent that August, Meghan pleads with him not to talk to journalists, writing: "If you love me, as you tell the press you do, please stop."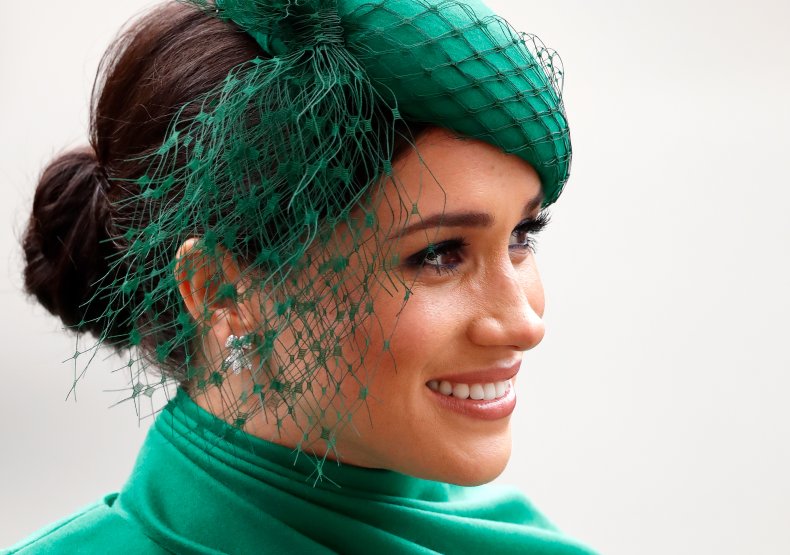 Quoted in a recent court filing, the letter reads: "Please allow us to live our lives in peace.
"Please stop lying, please stop creating so much pain, please stop exploiting my relationship with my husband."
Markle Sr initially kept the letter to himself but gave it to The Mail on Sunday after five of Meghan's friends gave interviews to People regarding the letter.
The newspaper published extensive extracts, prompting Meghan to sue for breach of privacy and copyright.
The Stakes
If Meghan loses and the judge orders a full trial, the next stage will involve disclosure of evidence and The Mail on Sunday have already indicated in court filings they plan extensive inquiries.
The duchess herself will face having to hand over relevant emails and messages in response to requests from the newspaper's lawyers.
However, it will not stop there as the tabloid has requested permission from the judge to seek similar evidence from the friends who spoke to People magazine.
They have also indicated they intend to request evidence from the authors of Finding Freedom, a biography that showered Meghan in praise and also mentioned the letter.
They have also indicated they may demand information from the publisher and seek evidence from four named Kensington Palace staffers, who worked for Meghan before she quit royal duties.
The group have lawyered up and indicated to the High Court, in London, they have evidence to give, adding they would rather not be dragged into the case and do not intend to take sides.
The newspaper's requests for information have already seen a series of revelations, with Meghan last year forced to disclose that she authorized a person to give information to the authors of the book in a court filing.
Once the trial starts, Meghan will then face giving evidence, including hostile questioning by the newspaper's lawyers.
However, all of that will be avoided if the judge rules in her favor, handing her a quick and easy win tomorrow at 4 p.m. U.K. time—or 8 a.m. in California, where the duchess and Prince Harry live.
The Law
Mark Stephens, of U.K. law firm Howard Kennedy, told Newsweek last year how a summary judgment application can only be granted if the case is so strong that one side wins even if all the other side's factual claims are proved true.
He said: "Her application is hopeless and hapless. That'll fail.
"She's put herself in this position where she has to accept every fact that The Mail on Sunday is saying are true.
"Only if everything they're saying is true and they still lose can she do it.
"That smacked to me of an attempt to delay the case because I think she knows she's in a mess and she's been forced to, before that hearing, put forward the details of how she cooperated with the book directly or indirectly.
"She's going to have to expose all of that and she's going to have to give disclosure of her private electronic messages."
Meghan's lawyers wrote in a court filing: "Every citizen, whatever their profile or position, has the right under English law to respect for their private and family life, their home and their correspondence.
"The [Mail on Sunday's] decision to publish, without [Meghan's] consent or even prior knowledge, very substantial extracts from her letter to her father to its millions of readers worldwide was a plain and serious invasion of her rights of privacy in that letter."
The newspaper claims Meghan sent the letter with the intention it would be made public as part of a media strategy to get her side of the story across without appearing to discuss her private life publicly.