Meghan Markle Cried at Paparazzi Pictures of Her Mother, Biography Claims
Meghan Markle was reduced to tears by "unflattering" paparazzi pictures of her mother Doria Ragland, a new biography reveals.
After the couple's relationship was first revealed in 2016, the now Duchess of Sussex was hit by a hurricane of media interest, including from photographers.
However, one set of pictures proved so upsetting Prince Harry worried he might lose her.
The revelation is contained in the extracts of new biography Finding Freedom, by royal reporters Omid Scobie and Carolyn Durand, which have been serialized in The Times and Sunday Times.
The book reads: "Meghan's mother, Doria, was under constant siege.
"When a tabloid published a set of unflattering photos showing her on her way to the laundromat, pushing the narrative of a struggling woman in a rough part of LA, Meghan remained silent publicly.
"But behind the scenes she was in tears. Worried he might lose her, he frantically tried to protect her."
However, Prince Harry's efforts to defend Meghan caused tension within the royal family as his father Prince Charles was on a tour of the Middle East at the time.
An intervention to protect Meghan would have ended any prospect of the first in line to the throne's visit receiving the press attention he had hoped for, the authors say.
Kensington Palace pushed ahead anyway, releasing a statement condemning press intrusion and social media racism while also confirming for the first time that Meghan and Harry were a couple.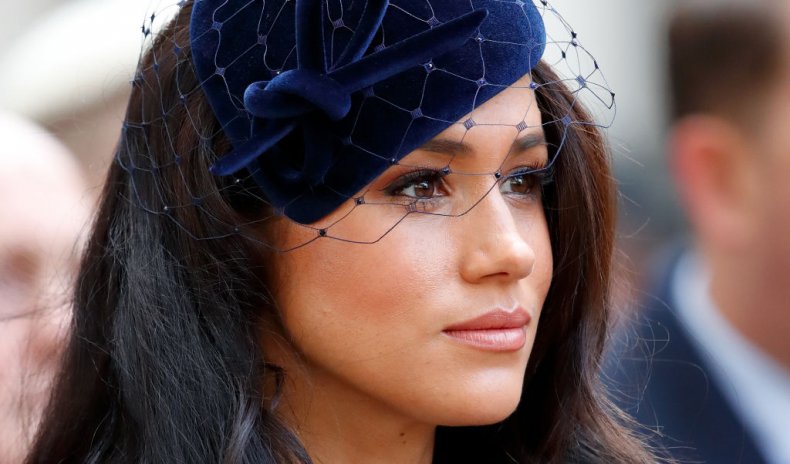 The book's authors state: "The Palace decided to go ahead with the statement nonetheless, much of which was drafted by Harry himself.
"Charles learnt of it just 20 minutes before it went out. Sure enough, as soon as Harry put out his declaration, the statement dominated the news cycle.
"The team at Clarence House, which had spent months putting together Prince Charles's tour in the hopes that it would be covered significantly, was crushed."
Finding Freedom has already caused a wave of coverage in the British media, shedding light on Meghan and Harry's love, their falling out with Prince William and their exit from the royal family.
Representatives of the Duke and Duchess of Sussex have denied they actively took part in the book.
A statement reads: "The Duke and Duchess of Sussex were not interviewed and did not contribute to Finding Freedom. This book is based on the authors' own experiences as members of the royal press corps and their own independent reporting."
The Kensington Palace statement referred to in the book was released by Prince Harry's communications secretary on November 8, 2016.
It reads: "His girlfriend, Meghan Markle, has been subject to a wave of abuse and harassment.
"Some of this has been very public - the smear on the front page of a national newspaper; the racial undertones of comment pieces; and the outright sexism and racism of social media trolls and web article comments.
"Some of it has been hidden from the public - the nightly legal battles to keep defamatory stories out of papers; her mother having to struggle past photographers in order to get to her front door; the attempts of reporters and photographers to gain illegal entry to her home and the calls to police that followed; the substantial bribes offered by papers to her ex-boyfriend; the bombardment of nearly every friend, co-worker, and loved one in her life.
"Prince Harry is worried about Ms. Markle's safety and is deeply disappointed that he has not been able to protect her."