Meghan Markle 'Damaging' Her Case Against Newspaper With PR, Experts Claim
Meghan Markle risks "damaging her case" against a U.K. newspaper unless she reins in her PR operation, experts tell Newsweek.
The Duchess of Sussex is suing the Mail on Sunday for publishing a letter she sent to her father Thomas Markle.
However, Judge Mark Warby yesterday criticized both sides for fighting their own campaigns to win public approval outside court.
He accused the newspaper and its sister titles of "sensational reporting" and said Meghan's team "have been energetically briefing the media about these proceedings from the outset."
Meghan's own statement to the court was described as "hyperbolic" and "short on factual material" by the judge.
U.K. attorney Mark Stephens, who previously represented Julian Assange, told Newsweek: "I think he's annoyed that essentially there's a shadow litigation in the media."
He added: "Mark Warby is a serious lawyer. He's going to weigh stuff on the evidence. He's not someone who's going to be taken in by bellicose statements made outside or inside the courtroom."
In his judgement, Judge Warby described in detail the statements and court filings he considered when reaching his decision.
When summarizing Meghan's claims, he was comparatively brief, saying: "The claimant's witness statement is, as I have said, short on factual material.
"It does however make clear that she fervently wishes her friends' anonymity to be preserved, and has not been able to identify a good reason why it should be overridden."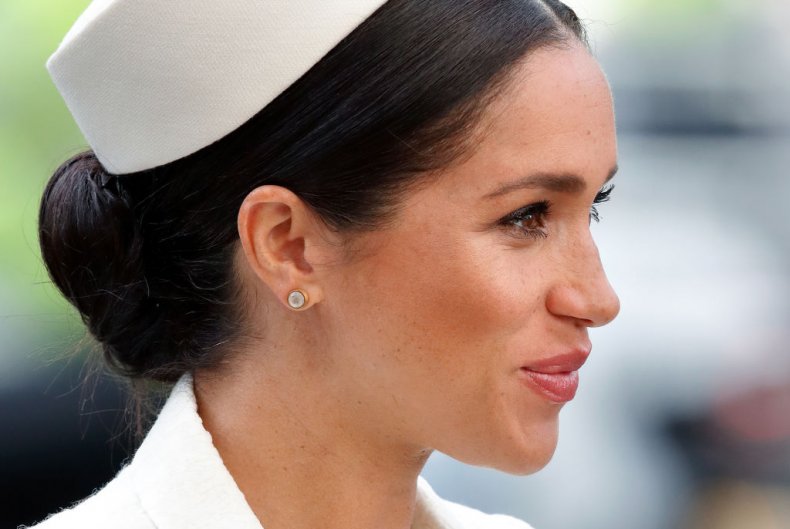 When Meghan's legal action against the newspaper was announced on October 2, Prince Harry released a statement attacking the British press as a whole for waging "a ruthless campaign" against her.
He said: "There is a human cost to this relentless propaganda, specifically when it is knowingly false and malicious, and though we have continued to put on a brave face - as so many of you can relate to - I cannot begin to describe how painful it has been."
Stephens said the publicity war between the two sides began with Meghan's claims of an agenda at the Mail on Sunday's publisher Associated Newspapers.
The duchess was told by the judge to remove, or "strike out," allegations of a campaign to depict her in a negative light across the company's titles from her court filings in May.
The newspaper had argued they were not relevant to a privacy and copyright claim and had not been properly argued.
Stephens, of law firm Howard Kennedy, told Newsweek: "It really started with the over egging of the broad ranging attack against Associated Newspapers which Meghan lost and which was struck out. That same line of attack is being repeated in private briefings.
"The problem with it is that it damages her case, which is all about her privacy and how she values her privacy. In fact, what's happened is they've been pushing stuff into the public domain which is not about her privacy.
"I think that's part of the problem. I think that has an impact on whether you believe her claim she did not authorize the interviews her five friends gave to People magazine."
Meghan yesterday won the right to keep the names of five of her close friends private after the Mail on Sunday had wanted them named.
The newspaper claims she gave them permission to give interviews to People magazine defending her, in which they mentioned a letter she sent her father.
Following the coverage, Thomas Markle gave the note to the Mail on Sunday, who published it leading to Meghan's legal action.
The duchess says she only found out after publication and is likely to be cross examined in court about it.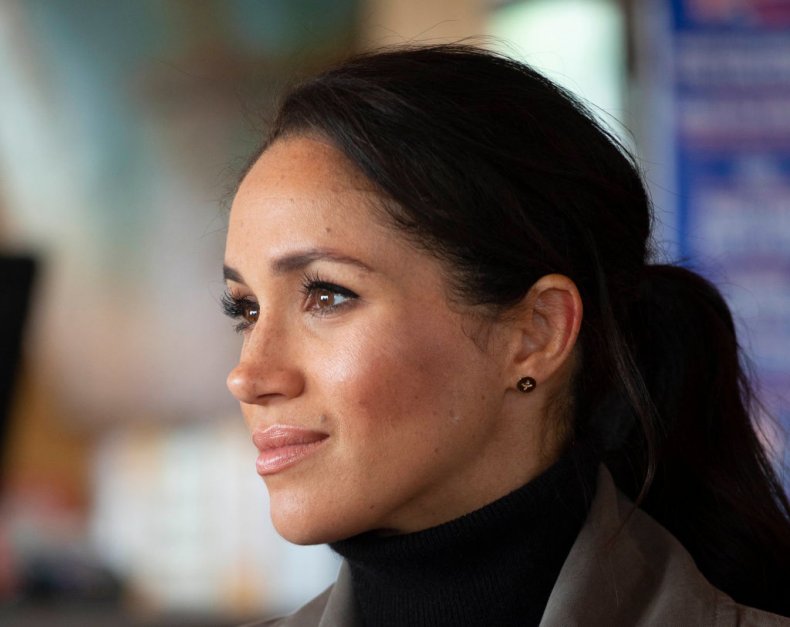 Professor Tim Luckhurst, principal of South College, Durham University, told Newsweek: "If Meghan Markle's objective in this case was to restore her own reputation and damage the reputations of people she believes have been unkind to her then she has already failed in that objective.
"Not only has the split between herself and her father deepened but any respect that an ordinary citizen might have had for her claimed desire for privacy has surely been undermined by her own whirlwind efforts to assert her moral superiority over the newspaper group.
"Court cases rarely bring out the best in either claimant or respondent. The best advice is always to settle before you have to go to court. I'm not going to predict the outcome but I will say that, whatever the outcome, I don't think its going to vindicate her reputation in the way that she thinks it will do."