Video: Meghan Markle Delights Onlookers in First Christmas Appearance with Royal Family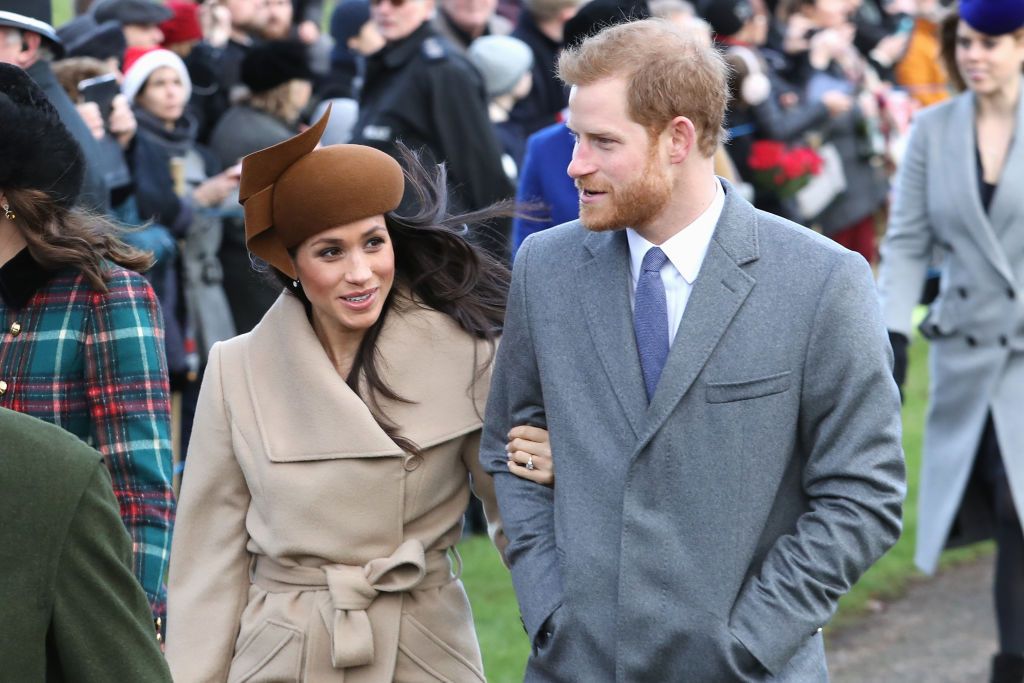 It's an extra-merry Christmas for royal watchers this year. Prince Harry and Meghan Markle's recent engagement has caused a flurry of excitement around the world and trained even more eyes on the royal family as it prepares to welcome a new member into its midst.
The soon-to-be-married couple joined the rest of the royal family for its annual Christmas Day tradition on Monday. They attended services at St Mary Magdalene Church in Sandringham, near the country home of Queen Elizabeth II, some two and a half hours drive north of London. (Fans of Netflix's The Crown will surely recognize the name of the estate, which Claire Foy-as-young-Queen often mentions and visits.)
The Queen was in attendance—after skipping the event last year due to a bad cold—with Prince Philip, the Duke of Edinburgh, as well as Prince William and Kate Middleton, the Duke and Duchess of Cambridge, and Prince Charles, Prince of Wales, with Camilla, Duchess of Cornwall.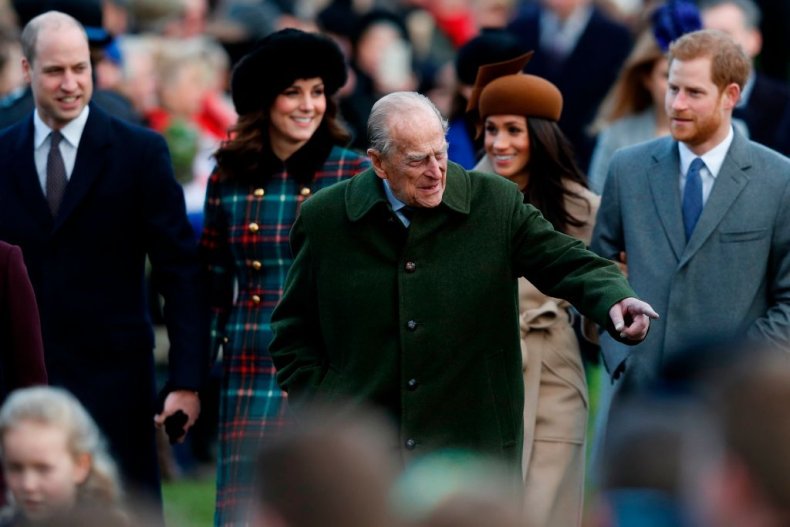 A crowd of about 200 people lined up waiting to see the royal family members after the carol service, some waiting since the early morning hours. The crowd included Americans from U.S. Air Force bases at Mildenhall and Lakenheath, the BBC reported, who were particularly thrilled at the chance to see the American-born actress who will marry into the family in just a few months' time.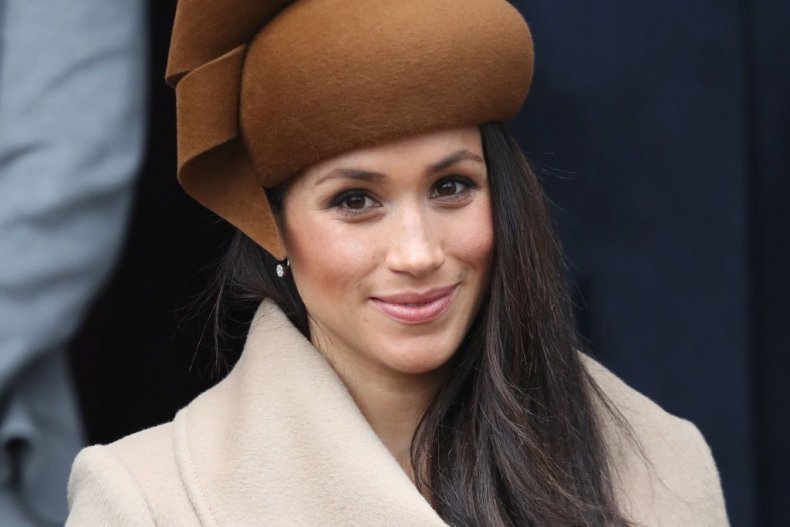 The royal family announced Markle and Prince Harry's engagement at the end of November, though the proposal took place earlier in the month. Their wedding is scheduled for May 19 and they have chosen St. George's Chapel at Windsor Castle as the venue. The couple will live in Nottingham Cottage in Kensington Palace after the wedding.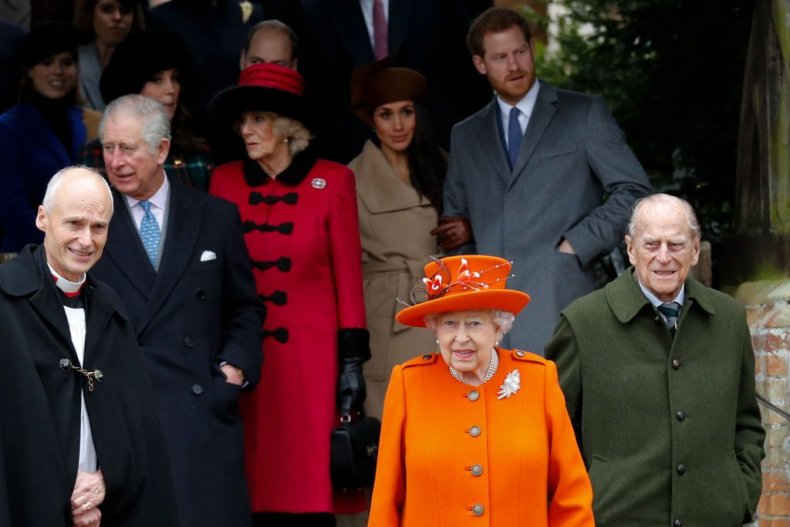 Prince Harry and Meghan Markle made their first official royal appearance as a couple just days after their engagement was announced, visiting Nottingham together. Onlookers shouted their congratulations as the couple walked through the crowd, shaking hands and accepting flowers.
"I can't believe it. I've been made so welcome and I can't believe it," Markle told one woman that day.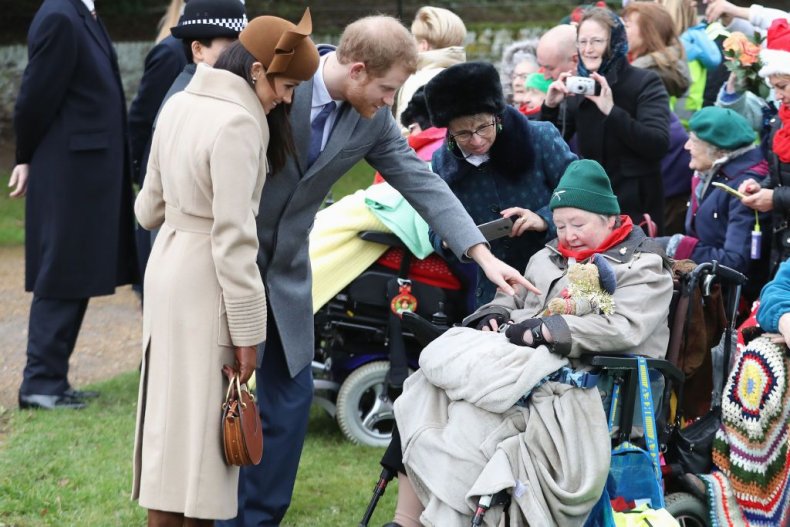 A spokesman for Kensington Palace told the Associated Press in mid-December that "you can expect to see the Duke and Duchess of Cambridge, Prince Harry and Ms. Markle at Sandringham on Christmas Day."
And it came to pass as on Monday, the smiling pair walked arm in arm alongside Prince William, Prince Harry's older brother and the second in line to the British throne, and his wife Kate, who is pregnant with their third child. They approached the onlookers, waving at the crowd and chatting with some of those gathered at the front. Markle will reportedly spend the rest of the day with the royal family.