Meghan Markle Details Leaked to U.K. Tabloid by 'High-Grade' Royal Source
Meghan Markle used a U.S. publicist to "open doors" for the authors of a bombshell biography that accused Prince William of being a snob, court papers claim.
A "senior member of the royal household" has passed "high-grade" information about the Duchess of Sussex to a tabloid newspaper she is suing.
The Mail on Sunday's editor claims a source with "direct knowledge" revealed that Meghan had used two of her advisors to help the authors of the book Finding Freedom.
Ted Verity said in a witness statement: "Sara Latham, who worked as a communications professional for [Meghan] and her husband, assisted the authors of Finding Freedom by performing a role that was essentially fact-checking, to make sure the authors got nothing wrong.
"A woman called Keleigh at Sunshine Sachs was responsible for making calls to 'open doors' to the authors of Finding Freedom."
Keleigh Thomas Morgan represented Meghan through the U.S. PR agency Sunshine Sachs before she married Prince Harry.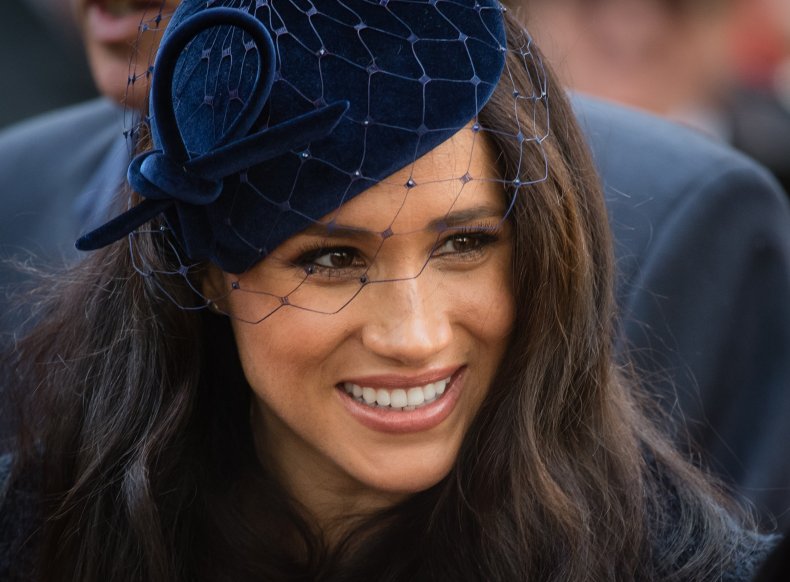 The book described how Harry fell out with his brother early in his relationship with Meghan after William told him: "Don't feel you need to rush this. Take as much time as you need to get to know this girl."
Its authors Omid Scobie and Carolyn Durand wrote: "In those last two words, 'this girl,' Harry heard the tone of snobbishness that was anathema to his approach to the world."
The book also claims a senior royal referred to Meghan as "Harry's showgirl" and a "high-ranking courtier" told a colleague: "There's just something about her I don't trust."
Verity's claims come as Meghan applies to win a privacy and copyright case against the Mail on Sunday without the need for a trial.
Alongside his claims about the book, Verity also said the source told him that Meghan had help writing her letter to her father from the press office at Kensington Palace.
The newspaper is using this claim to argue that she is not the sole copyright holder over the letter and therefore may not be able to win her case without trial.
It also argues that the letter was intended to be leaked to the press and was part of a clandestine media strategy by Meghan to get her side of the story out.
Verity said: "The source had direct knowledge of the matters they told me about and which are set out below.
"I have absolutely no reason to think the source was being anything other than completely truthful."
He added: "This was not gossip or tittle-tattle: it was what I considered to be high-grade information from a serious individual in a position of authority and responsibility who knew the implications of what they were telling me."
He said the information given to the newspaper included: "There were several drafts of the Letter (as defined above).
"Jason Knauf, a member of the Kensington Palace communications team, worked on those drafts with [Meghan].
"A lot of the tweaking of the drafts was done by electronic means of communication."
He added: "The source believes that Omid Scobie was given a copy of [Meghan's letter] and that it was going to 'one of the big reveals' in the Book.
"That members of royal staff are aware that they have information as to the truth (of issues in this case) and that 'this is coming' and they will have to tell the truth."
Knauf and Latham are among a group of staff referred to in court as the "Palace Four," who the Mail on Sunday believes may hold information about Meghan's intention in sending the letter to her father.
The other two are described in a court filing as: "Samantha Cohen (at the relevant time Private Secretary to the Sussexes)" and "Christian Jones (at the relevant time Deputy Communications Secretary to the Sussexes, now Communications Secretary to the Cambridges)."
Meghan's lawyers have acknowledged in a court filing that she authorised "a person" to give Scobie and Durand information about the letter.