Meghan Markle-Inspired 'Racist' Chocolate Marshmallow Ad Pulled After Backlash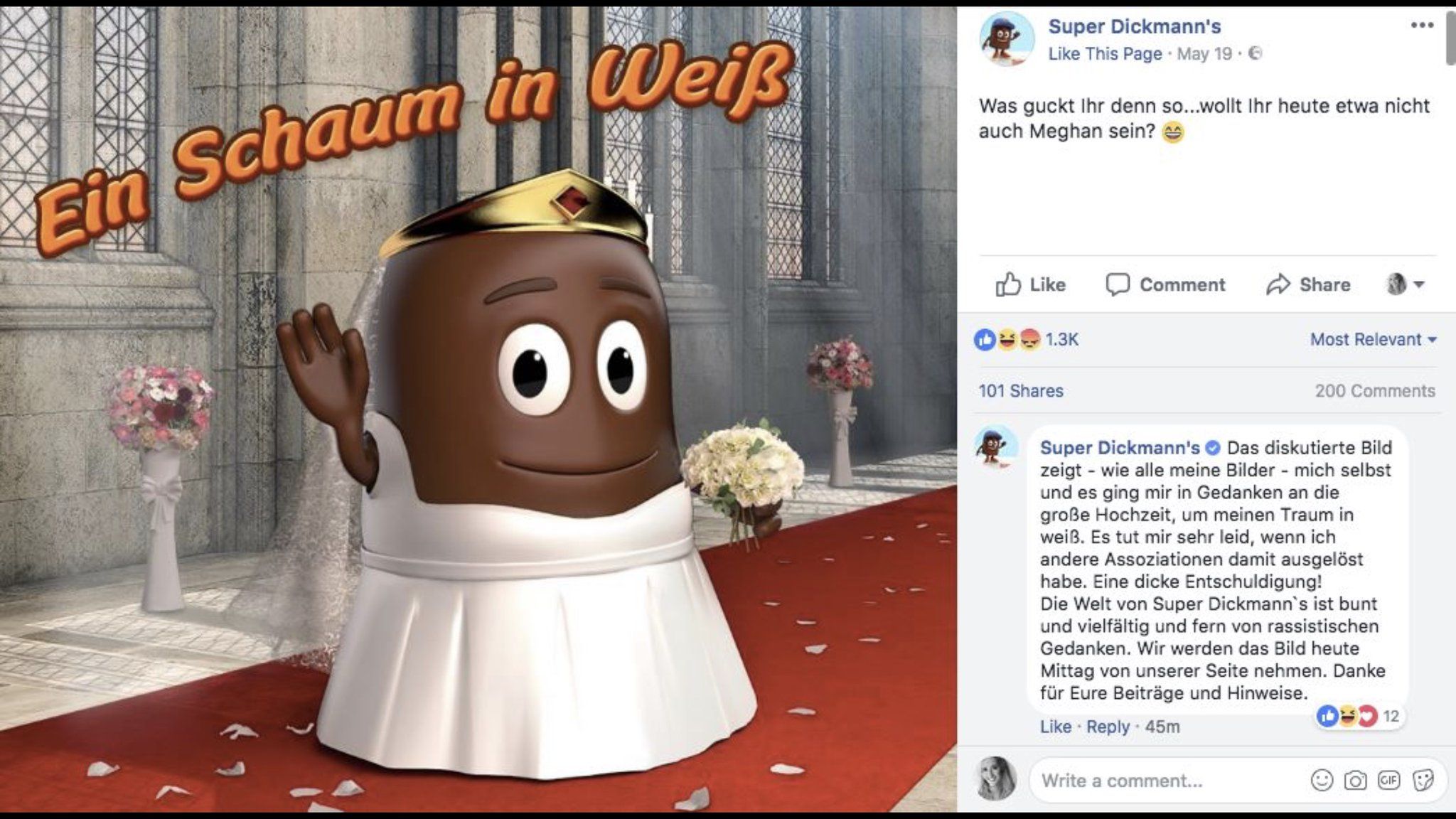 The wedding of Meghan Markle, a biracial American actor, to Britain's Prince Harry on Saturday is forcing Germany to reckon with what diversity advocates have called "underlying racism."
Confectionary manufacturer Super Dickmann's apologized and deleted a Facebook post showing its chocolate-covered marshmallow (known as "Schokokuss," meaning "chocolate kiss") dressed in a wedding gown with the caption: "What are you looking at? Wouldn't you also want to be Meghan today?".
The popular marshmallow snack was once known as "Negerkuss," before it was rebranded after sustaining its own share of criticism for the racist reference.
Several social media users attacked Sunday's Facebook as outright racist. "Dear graphic designers: one thing if you should always keep in mind in your work: attitude. Are you serious? Was that your idea? That of the customer? I'm just shaking my head. Incomprehensible," art director Heiko Lars Winter wrote on Twitter, posting a screenshot of the Facebook post.
The public broadcaster ZDF, meanwhile, faced criticism for its coverage of the wedding after its commentators repeatedly described the bride and African-American guests as "exotic," among other controversial comments reported in Deutsche Welle (DW.) The broadcaster told DW it took "criticism of our viewers seriously," but did not apologize for the remarks.
"Here we see again that in Germany we need a public debate on racism, on its various forms and daily occurrence," Sheila Mysorekar, chairperson of the Neue deutsche Medienmacher (New German Media Professionals), a non-profit association focusing on discrimination and diversity within German media, told Newsweek.
She called the ZDF coverage as showing typical example of "underlying racism" in the country. "The remarks were not intended to be racist, although they were," she said. "There is little public awareness about forms of racism," she added.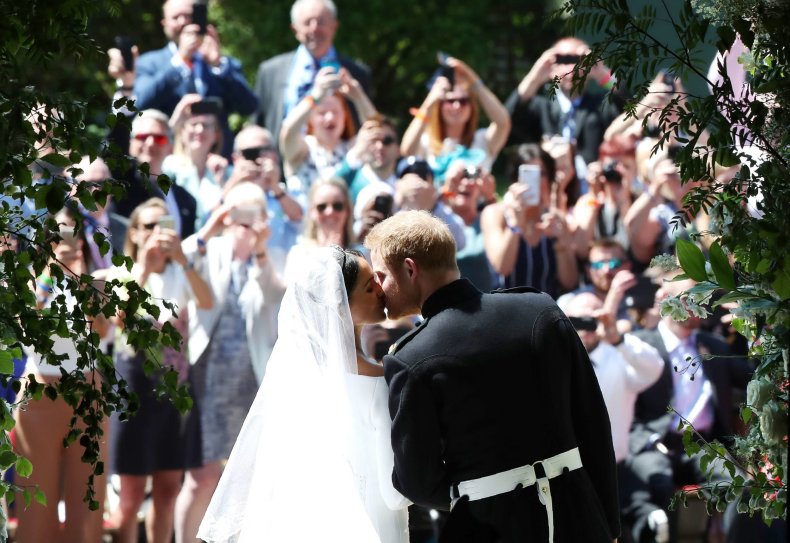 Storck, the parent company behind Super Dickmann's said in a statement to Newsweek it understood the public reaction.
"We regret the associations triggered by this post and can assure you that these associations were not intended. We can only explain this unfortunate post by thoughtlessness and apologized accordingly," the emailed statement read. "The image has then been deleted because we do not want it to be redistributed," it added.
While deleting the post also canceled the apologetic message published as a comment, Storck's apology shows some progress in the public discussion. "It is a good sign," Mysorekar said, but added such statements are rare, "and the next racist comment is bound to follow."