Meghan Markle's Ex Says British Monarchy Has 'History of Racism'
Meghan Markle's childhood boyfriend has spoken to a U.K. chat show about the legacy of racism in the British monarchy.
Joshua Silverstein dated the Duchess of Sussex when they were 13 after they met at a summer camp run by the Agape International Spiritual Center in California.
Now a married father-of-two, he has publicly defended Meghan before, including after bullying allegations by her former staff were leaked to U.K. newspaper The Times.
Today, he went on ITV chat show Lorraine, where he was asked about the backlash created by the Oprah Winfrey interview in which Meghan accused the royal family of racism.
Silverstein said: "It seems like she's handling it well.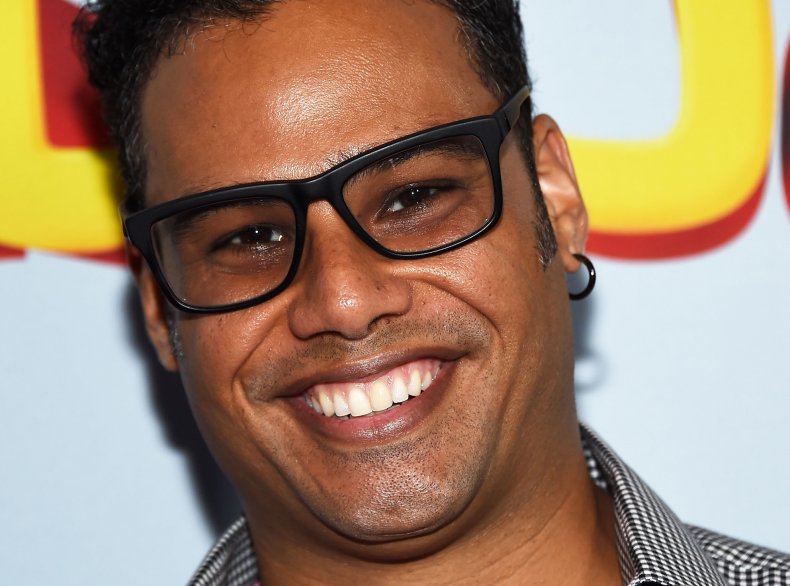 "She got on Oprah and she was very honest and transparent with her experience with the royal family.
"There's a history of racism that I'm sure you know within the royal family that goes way back to the transatlantic slave trade.
"So the fact that Meghan was able to get on TV and bravely talk about that, is awesome.
"And, you know, whenever people of color speak out against oppression and racism, generally, the public, there's a huge backlash.
"The fact that she got up and spoke about that, even knowing that it could create a lot of tension between her and her family, I thought was really amazing and courageous on her part."
Meghan and Harry levelld a series of allegations at the royal family, including that they cut him off financially after they quit royal duties.
However, most serious was the claim an unnamed royal expressed concern about how dark their unborn child's skin might be.
The couple gave the Queen and Prince Philip the all-clear in an off-camera discussion with Oprah, but left a cloud of suspicion hanging over other relatives.
Meghan told Oprah: "In those months when I was pregnant... we have in tandem the conversation of 'He won't be given security. He's not going to be given a title,' and also concerns and conversations about how dark his skin might be when he's born."
Harry said during the interview: "That conversation I am never going to share."
He added: "At the time it was awkward. I was a bit shocked."
After the prime-time broadcast on March 7, Prince William said the royals were "very much not a racist family."
And in her formal response to the interview as a whole, the Queen acknowledged family members disputed some of the couple's claims but said she wanted to handle the matter privately.
In a statement released through Buckingham Palace, Elizabeth II said: "The whole family is saddened to learn the full extent of how challenging the last few years have been for Harry and Meghan.
"The issues raised, particularly that of race, are concerning. While some recollections may vary, they are taken very seriously and will be addressed by the family privately.
"Harry, Meghan and Archie will always be much-loved family members."