Meghan Markle Faces Possible Appeal by Tabloid Over Privacy Lawsuit Victory
Meghan Markle's privacy win over a letter to her father could be subjected to an appeal by the Mail on Sunday—threatening to reopen the case.
The Duchess of Sussex won an emphatic victory over the U.K. tabloid in February after claiming its case was so weak there was no need for a trial.
Meghan sent Thomas Markle a five-page handwritten note in August 2018, three months after her wedding to Prince Harry.
It outlined her emotional reaction to his dealings with the media and begged him to stop giving interviews about her.
The newspaper asked the High Court judge who heard the case to grant permission to appeal but Mark Warby rejected the request, saying he saw "no real prospect" of it succeeding.
He said: "I'm not going to grant permission to appeal."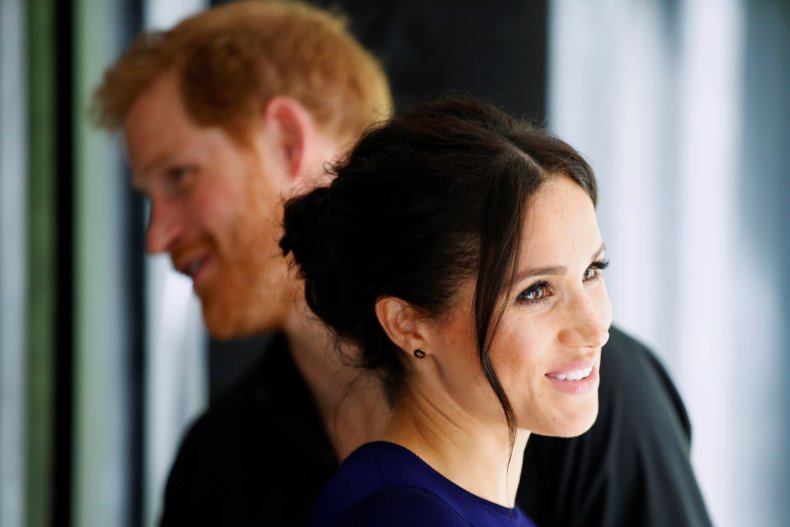 However, he added that the newspaper still has the right to apply directly to the court of appeal for permission to challenge his decision to hand victory to Meghan.
The Mail on Sunday later confirmed they would take the step.
A spokesperson told Newsweek: "We are disappointed with the Judge's decision not to allow the privacy case to be determined at trial and by his refusal of leave to appeal today.
"We will be applying to the Court of Appeal for permission to appeal in relation to his decisions on both the privacy and copyright claims."
The ruling came as four of Meghan's former palace staff hired lawyers and indicated at least one of them had relevant evidence to give in the case.
The newspaper was also set to request the release of private messages from Meghan and a group of her friends.
Among a raft of grounds for appeal, the Mail on Sunday's lawyers argued the judge had not given sufficient weight to what the palace four might say or what further evidence might come to light.
A court filing by the newspaper reads: "The Defendant seeks permission to appeal (a) the summary judgment given on the privacy claim; and (b) the extent to which judgment has been given on copyright."
It adds: "It is submitted that an appeal on these grounds would have a real prospect of success."
The High Court is today considering the application for permission to appeal, which if granted would then give rise to a new case to determine whether the appeal was a success.
If the Mail on Sunday ultimately succeeds, it could lead to the case going to trial after all, which would require Meghan to give evidence under hostile questioning.
After February's victory, Meghan said in a statement: "After two long years of pursuing litigation, I am grateful to the courts for holding Associated Newspapers and the Mail on Sunday to account for their illegal and dehumanizing practices.
"For these outlets, it's a game. For me and so many others, it's real life, real relationships, and very real sadness.
"The damage they have done and continue to do runs deep."
She added: "The world needs reliable, fact-checked, high-quality news.
"What the Mail on Sunday and its partner publications do is the opposite.
"We all lose when misinformation sells more than truth, when moral exploitation sells more than decency, and when companies create their business model to profit from people's pain.
"But for today, with this comprehensive win ... we have all won."
This article was updated at 10:43am on Tuesday, March 2, to reflect the judge's ruling rejecting the newspaper's application for permission to appeal.
This article was updated at 11:01am on Wednesday, March 3, to reflect the fact the Mail on Sunday have said they will apply to the Court of Appeal.