Meghan Markle 'Constantly Facetimes' Jessica Mulroney Despite Race Scandal
Meghan Markle "constantly Facetimes" friend Jessica Mulroney despite a race scandal canceling her TV show, according to the Canadian Star.
The former I Do, Redo presenter says the Duchess of Sussex "checks up" on her after she was accused of threatening Black influencer Sasha Exeter's livelihood in June.
Mulroney had to withdraw from her TV roles over claims she told Exeter she had "spoken to companies and people about the way you have treated me unfairly."
Exeter claimed Mulroney said: "You think your voice matters."
Meghan and husband Prince Harry have spoken out strongly against racism and unconscious bias and the scandal led to press stories suggesting the duchess and her friend had fallen out.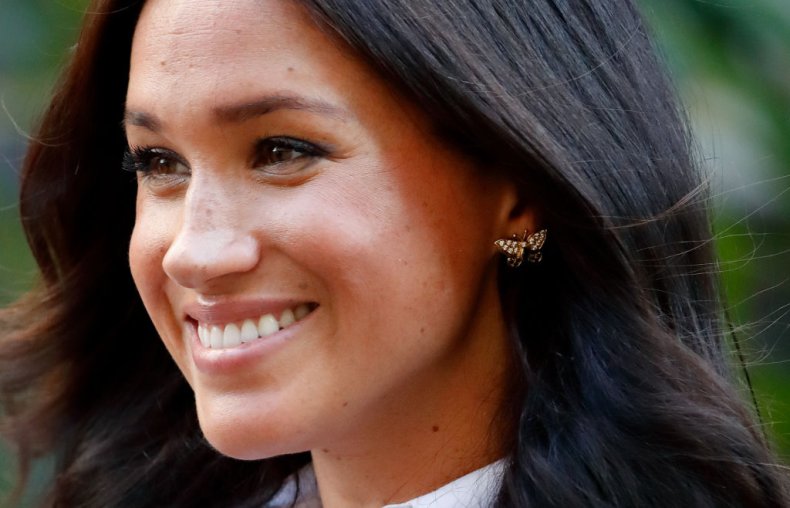 In an interview with Page Six, Mulroney said: "She constantly Facetimes and checks up on me."
Addressing the scandal itself, she added: "I still feel a lot of shame. I feel that people believe the worst in me."
The argument began after Mulroney continued to promote her show I Do, Redo as Black Lives Matter campaigners filled social media with posts calling for justice.
Exeter privately messaged and "accused me of ignoring what was going on in the world," Mulroney said.
After the ensuing argument, Exeter posted a lengthy video on Instagram accusing Mulroney of threatening her.
Mulroney's show was axed and she also stopped working with ABC and Good Morning America.
The host said: "It's not like I have never spoken out about racism before, especially when it comes to Meghan."
Former CTV colleague Elaine Lui claimed in a June blogpost on her Lainey Gossip website: "Meghan Markle is Jessica Mulroney's superpower."
However, Mulroney said: "CTV would ask me to go on shows and talk about Meghan; I refused. I don't call that a superpower. I call it protecting my friend."
Husband Ben Mulroney, son of former Canadian Prime Minister Brian Mulroney, denied the rift in July, posting a link to a news story on Twitter with the word "False."
However, this is the first time Jessica Mulroney has said publicly that her relationship with the Duchess of Sussex remains strong.
Meghan backed Black Lives Matter in an emotional video message in June in which she said: "I realized the only wrong thing to say is to say nothing."
Since then, Harry and Meghan have made repeated interventions fighting for racial justice.
The prince told GQ magazine in October: "No one's pointing the fingers.
"You can't really point fingers, especially when it comes to unconscious bias.
"But once you realize or you feel a little bit uncomfortable, then the onus is on you to go out and educate yourself, because ignorance is no longer an excuse."