Meghan Markle turns 39 today, and in her honor fans have raised around $55,000 to help girls' education across Africa.
The Duchess of Sussex has spent lockdown juggling fighting for racial equality through Black Lives Matter with advocating for female empowerment and raising 14-month-old baby Archie.
However, today she will be celebrating turning 39 after a dramatic year that saw her quit as a senior working royal, alongside husband Prince Harry.
Her fans have marked the occasion with a charity fundraiser for scholarships for young female students across Africa through campaign #InspiredByMeghan.
The drive had yesterday raised $55,000 for education charity Camfed, enough to help 24 young women get into nursing, engineering and journalism, the charity said.
Organizer Dani Trin told Omid Scobie, co-author of new biography Finding Freedom, how the project was a success because "people get really excited" about raising money on Meghan's behalf.
On ABC's The Heir podcast, she said: "People usually donate as soon as I announce the initiative.
"People get really excited."
A friend said Meghan planned to celebrate her birthday "quietly at home."
The couple also spent Archie's birthday at Tyler Perry's $18 million Beverly Hills mansion, where they have been living since moving to Los Angeles.
The fundraiser follows Archie Day, a similar effort to raise money in honor of Meghan and Harry's son, which brought in over $50,000 for his first birthday in May.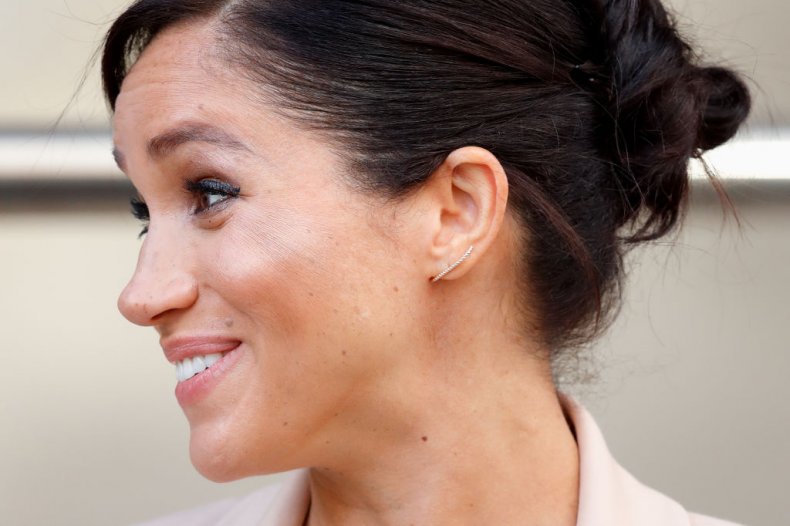 Trin was involved in that event as well and told ABC she came up with the new campaign during a call with "team Sussex."
She said: "I got an email from team Sussex. I had a Zoom meeting with them and they asked 'so, do you have any projects for the future?'
"I had said I'm not doing anything but at the moment I had just felt the pressure.
"And I was like, yeah, maybe for Meghan's birthday."
She added: "It's amazing. I just created a stan account for Meghan and now I'm doing these kind of things.
"It's kind of crazy to think about how I got here. I was not into charity or thinking about these kind of issues before.
"Now with Meghan I really truly believe that education should always be prioritized and the answer is almost always education when you think about any pressing issue in developing countries."
When Archie turned one, Meghan and Harry released a video in partnership with charity campaign Save With Stories, aimed at encouraging parents to read to their children.
The prince filmed Meghan reading a book called Duck! Rabbit! to their son which was uploaded to the charity's social media.