Meghan Markle's First Children's Book Describes 'Tears of Great Joy'
Meghan Markle has written a children's book inspired by Prince Harry's relationship with their son Archie—which describes "tears of great joy."
The Duchess of Sussex gave a first glimpse inside The Bench, with the release by the publisher of the front cover and two inside pages.
They show a picture of a flame-haired soldier in army uniform throwing a young boy into the air while a woman cries from the window of their home.
Meghan's text reads: "And here from our window I'll have tears of great joy... Looking out at My Love and our beautiful boy."
The book began life as a poem she wrote for Father's Day and the announcement comes just two days before Archie's second birthday on Thursday.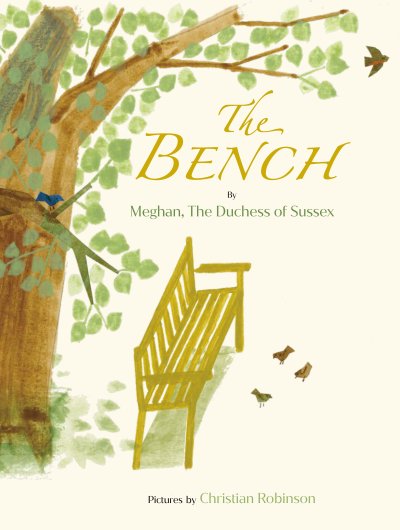 Acclaimed illustrator Christian Robinson—who landed a New York Times No 1 best seller with Last Stop on Market Street—brought the story to life in pictures.
In a statement released today, Meghan said: "The Bench started as a poem I wrote for my husband on Father's Day, the month after Archie was born. That poem became this story.
"Christian layered in beautiful and ethereal watercolor illustrations that capture the warmth, joy, and comfort of the relationship between fathers and sons from all walks of life.
"This representation was particularly important to me, and Christian and I worked closely to depict this special bond through an inclusive lens.
"My hope is that The Bench resonates with every family, no matter the makeup, as much as it does with mine."
A second page shows a young boy clutching a toy giraffe as he sleeps on his father's chest on a bench by a tree.
Meghan's words read: "From here you will rest, see the growth of our boy."
The book will be published by Random House Children's Books on June 8, which comes a couple of weeks before Father's Day on June 20.
A press release reads: "Meghan, The Duchess of Sussex, has authored and will publish on June 8, 2021, her first children's book, The Bench, about the special bond between father and son—as seen through a mother's eyes.
"Inspired by her own husband and son, The Duchess of Sussex's debut touchingly captures the evolving and expanding relationship between fathers and sons and reminds us of the many ways that love can take shape and be expressed in a modern family."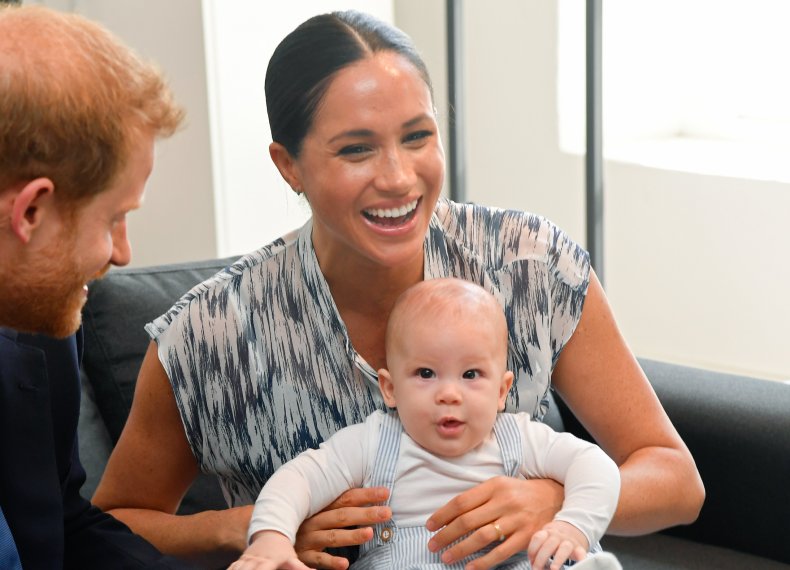 Mallory Loehr, of Random House Books for Young Readers Group, said: "Meghan's touching text explores the relationship between fathers and sons and undeniably tugs at the heartstrings that parents and caregivers feel.
"Christian's art beautifully matches the tender emotion of Meghan's words, and every spread is infused with a vibrant sense of joy and love.
"The Bench is timeless—it feels destined to become one of those books that people will be reading for generations to come."
Over the past year, Meghan and Harry have recorded their first Spotify Podcast, announced the first Netflix show they will produce, a documentary about the Invictus Games, and done their first bombshell tell-all with Oprah Winfrey.
They also bought their first house together, Meghan invested in her first start up, Clevr Blends, and Prince Harry got his first job in the private sector, as chief impact officer of Better Up.