Meghan Markle Wins Right to Keep Friends' Names a Secret in Privacy Case
Meghan Markle has won the right to keep the names of five of her friends private "for the time being at least," a judge ruled today.
The Duchess of Sussex faced seeing their identities made public in her privacy and copyright battle with the Mail on Sunday.
Meghan gave a statement to the High Court claiming the newspaper only wanted to name them as part of a "vicious" campaign for "clickbait" headlines.
Judge Mark Warby today agreed the names could be kept confidential for the time being ahead of the full trial, expected next year.
The duchess had previously told the court: "Each of these women is a private citizen, young mother, and each has a basic right to privacy.
"Both the Mail on Sunday and the court system have their names on a confidential schedule, but for the Mail on Sunday to expose them in the public domain for no reason other than clickbait and commercial gain is vicious and poses a threat to their emotional and mental wellbeing."
Meghan is suing the Mail on Sunday after it printed a letter she sent her father about the breakdown of their relationship in the run up to the royal wedding.
Thomas Markle did not attend after initially being caught staging photos with the paparazzi, then having a heart attack, in May 2018.
They have not spoken since, with the duchess blaming the media for the falling out.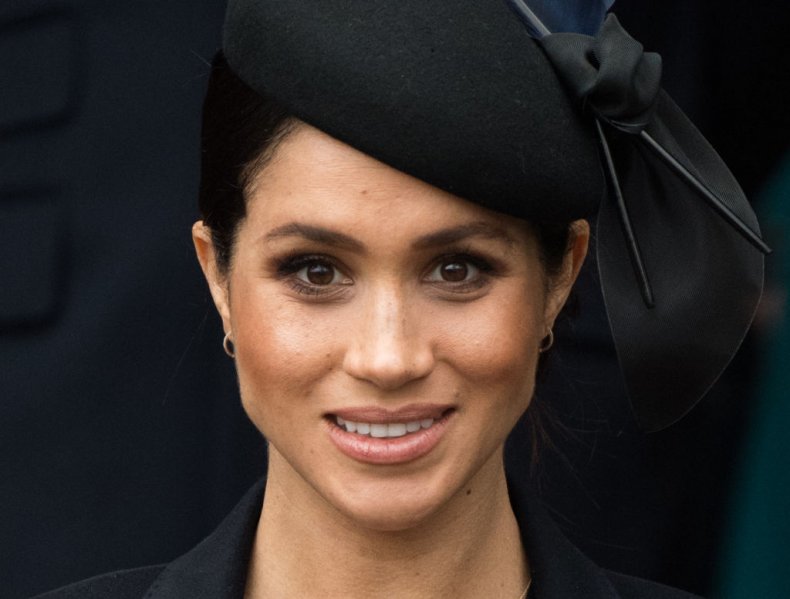 That summer, Meghan wrote her father a letter in calligraphy describing her feelings of betrayal.
Her father initially kept the note private until it was mentioned by one of her five closest confidantes in interviews with People magazine.
The friends had criticized Thomas Markle in an effort to defend Meghan but he felt they misrepresented its contents unfairly.
Markle Snr passed the letter to the Mail on Sunday, which published extensive extracts together with an interview.
Meghan says publishing the letter infringed her privacy and breached copyright law.
However, the newspaper claims the five friends must have had her permission to mention the note when they spoke to People, stripping the document of its private status.
The group are being treated as potential witnesses, a source close to Meghan told Newsweek.
One of Meghan's inner circle, described in court papers as Friend B, claimed naming the group of women would be a breach of her trust.
However, the newspaper's lawyers said it had made no promises to anyone and so would not be breaching anyone's trust by naming the friends.