Meghan Markle 'Gave Up' Her Acting Career, But Still Wants a 'Movie Star Life,' According to TLC Tell-All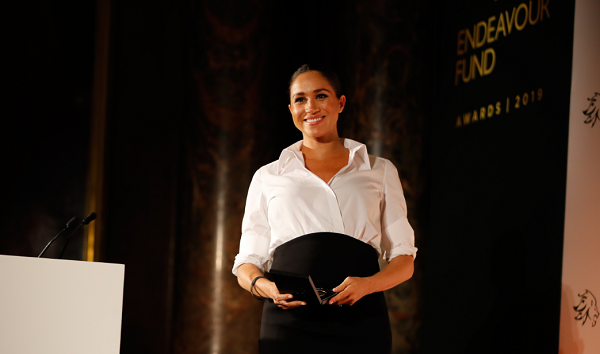 Meghan & Harry: A Royal Baby Story premieres on TLC Tuesday night and will explore the ins and outs of the soon-to-be royal parents. As the birth of The Duke and Duchess of Sussex's baby will be history-making as the first mix-raced child of the royal family, Meghan Markle, herself is already causing quite the stir within the Royal Family.
As an American and former actress, Markle is quite different than the former and existing members of the Royal Family. After the couple announced they were expecting a baby, headlines quickly poured in regarding Markle's lavish wardrobe and $200,000 baby shower.
"You're a person of the people, and [wearing designer clothes] is not," Juliet Angus, fashion consultant and tell-all contributor, said. "That is not what normal people wear–in head-to-toe designer, day in and day out."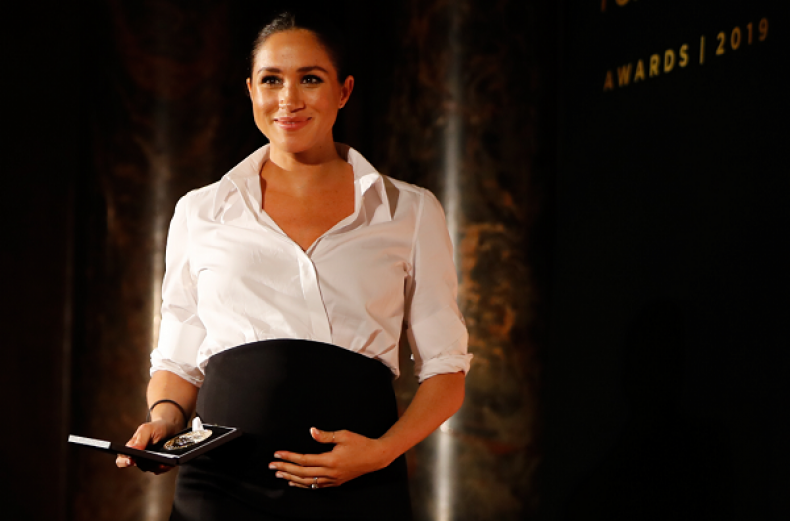 "Meghan never went to the Oscars, or the Golden Globes or the Emmy's, as far as I know," she added. "Her wearing this Oscar De La Renta, I mean, that's a show-stopping dress. That is a red carpet, movie star dress."
Agnus concluded: "This [wardrobe] kind of makes up for the hopes and dreams of this amazing actress that she wanted to be, which is no longer possible ... She has found ways to live that movie star life."
The tell-all, which is slated to premiere Tuesday at 8 p.m. ET, also featured Markle's half-sister, Samantha Markle, who comments not only on her maternity style but ongoing family drama.
"I would spend less, I think a lot of people would, so that's been a bit controversial," Samantha said, regarding her half-sister's wardrobe.
Samantha has previously been vocal about the family drama, calling for the Duchess to take a "lie detector test" after contents of a letter between her father and Markle were revealed to the press.
The letter said: "On a daily basis, you fixated and clicked on the lies they were writing about me, especially those manufactured by your other daughter, who I barely know. You watched me silently suffer at the hands of your vicious lies, I crumbled inside."
"I would challenge her to take a lie detector test anywhere on the planet with investigators that are not paid by her to skew the results. Quite frankly I had faith in her on and off to do the right thing by her dad but I'm sick of the b***s***," Samantha responded at the time. "Nobody is trying to get close to her but she's not going to ghost, insult and destroy this family and skip on her merry way without the truth being revealed."
Meghan Markle 'Gave Up' Her Acting Career, But Still Wants a 'Movie Star Life,' According to TLC Tell-All | Culture