Meghan Markle Gave Prince Harry the Confidence to Quit Royal Family, Author Says
Meghan Markle gave Prince Harry the "confidence" to quit royal duties even though he took the decision himself, their biographer has told Newsweek.
New book Finding Freedom charts the couple's path from the heady early days of their relationship to the dramatic moment they stepped back from royal life.
Over 354 pages, it describes how deep rifts appeared within the royal family that saw the Duke of Sussex fear Prince William's staff were throwing him "under the bus."
Co-author Omid Scobie said the decision to step back was taken by Prince Harry, but with Meghan supporting him.
He told Newsweek: "She doesn't quit so I can't imagine her entering the most famous establishment in the world, this life of privilege and luxury and royalty as anything she ever would have wanted to suddenly ditch and go off and do her own thing.
"Harry was very much in the driving seat of that decision.
"He knows that world more than anyone and he also had an incredible insight through the eyes of and voice of his mother as well.
"He would have immediately been very protective about some of the things that could have harmed him, his relationship with Meghan or his family.
"What we saw was Harry making that decision for them as a family and Meghan supporting that, giving him the confidence to go through with that.
"I do wonder if Harry had said 'let's stick it out for a couple more years,' I can imagine Meghan going with that because she is not a quitter."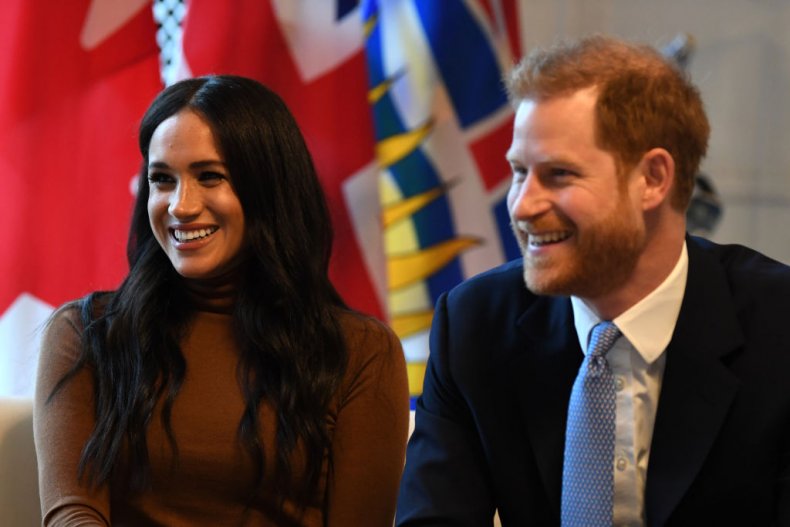 The book tells how the falling out was triggered by William describing Meghan as "this girl" shortly after the relationship began.
Harry thought his brother was a snob, the authors claim, and the ensuing rivalry has only just begun to heal recently.
Scobie, who wrote the book alongside Carolyn Durand, told Newsweek Harry and Meghan would not have done anything differently given the opportunity to relive the last four years.
Asked if they had regrets, he said: "I don't get that impression from any of the conversations I've had with sources.
"They are a very forward-focused couple and I don't think they looked back.
"They've been thriving on a slightly better level than they were before and I'm sure that will only grow bigger the more that they achieve.
"They do seem to be enjoying what they're doing.
"I think it's very interesting to see Prince Harry now taking on issues that he'd not gone near as a working member of the royal family."
The book describes how one royal called Meghan "Harry's showgirl" while a senior palace staffer said: "There's just something about her I don't trust."
However, it also describes moments when the couple upset other members of the family.
Within a few weeks of the relationship being publicly revealed, Prince Harry's communications secretary put out a statement attacking the media and online trolls.
The timing coincided with Prince Charles' tour of the Middle East and wrecked his chances of gaining publicity for the work he did while there.
Meghan and Harry also left Queen Elizabeth II "devastated" after publishing their royal exit road map online without consultation.
Scobie told Newsweek: "It's a shame because Harry and Meghan created an opportunity for the royal family to step into a more modern era.
"We spoke about that modernity Meghan brought when they got married, we expected it to be a permanent thing.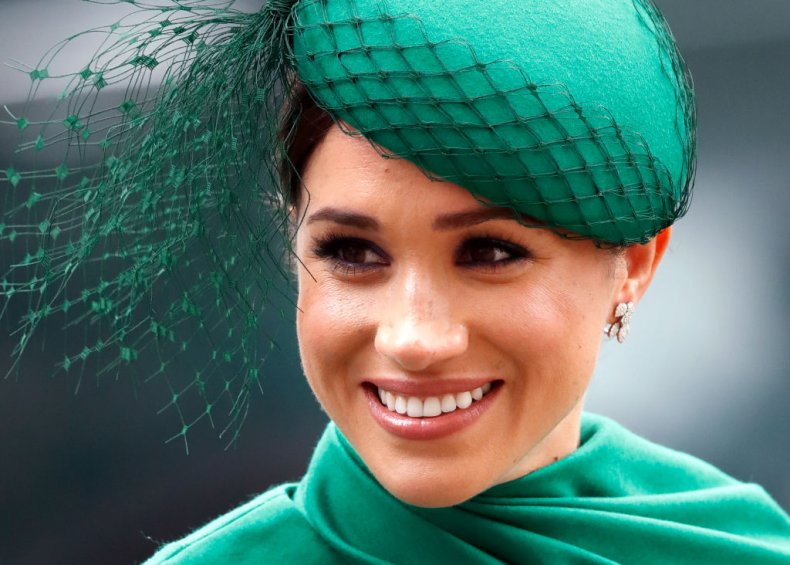 "We started to see the royals as diverse, representative, inclusive but that all got taken away.
"The couple did try to make it work in the ways they thought were best and that just fell on deaf ears.
"Many times over and ultimately that road map they put out there not only was rejected but caused a lot of hurt on the other side as well."
Scobie pointed to the couple's work tackling institutional racism, which has seen them talking directly to civil rights campaigners in America.
They also called out the history of the British Empire in a discussion for the Queen's Commonwealth Trust, saying the past needed to be acknowledged in order for the Commonwealth to move on.
Meghan also backed Black Lives Matter at the beginning of June as protests erupted across America and the world, with experts telling Newsweek her words could not have been spoken while she was a working royal.
Scobie said: "Harry and Meghan tackle social issues that often touch a nerve not just in the U.K. but around the world as well.
"That's why we see the term 'woke' used as an insult actually that awareness of social injustice is what makes them such an interesting couple to follow when it comes to their work.
"That's why they do ultimately inspire quite a lot of people."
Prince Harry gave Newsweek an exclusive interview in June 2017 in which he admitted: "I can have too much passion."
He said: "It has got me into trouble in the past, partly because I cannot stand the idea of people mincing around the subject rather than just getting on with it."
However, at the time he praised the monarchy and gave no hint at the problems with his brother, which Finding Freedom suggests were already bubbling away.
Harry told Newsweek: "We are involved in modernizing the British monarchy.
"We are not doing this for ourselves but for the greater good of the people.... Is there anyone of the royal family who wants to be king or queen?
"I don't think so, but we will carry out our duties at the right time."