Meghan Markle Backs Black Lives Matter and Urges Americans to Vote After 'Senseless Act of Racism'
Meghan Markle has backed Black Lives Matter in her most political statement yet, speaking out against a "senseless act of racism" and telling young Americans to vote.
The Duchess of Sussex spoke through tears about the killing of George Floyd by a police officer, an act which sparked protests across America and the world.
She used a video message for graduates of her old school, Immaculate Heart High, in Los Angeles, to tell the world the scenes on America's streets are "absolutely devastating."
The 38-year-old shared her moving memories of Los Angeles race riots of the 1990s, which she said were "also triggered by a senseless act of racism."
In the footage, she said: "As we've all seen over the last week, in our country and in our state and in our hometown of LA has been absolutely devastating.
"And I wasn't sure what I could say to you.
"I wanted to say the right thing and I was really nervous that I wouldn't or that it would get picked apart and I realized the only wrong thing to say is to say nothing.
"Because, George Floyd's life mattered and Breonna Taylor's life mattered and Philando Castile's life mattered and Tamir Rice's life mattered and so did so many other people whose names we know and whose names we do not know.
"Stephon Clark, his life mattered."
Breonna Taylor was killed in March after police in Louisville forced their way into her apartment and shot her eight times.
Philando Castile was shot after being pulled over in his car by police in Minnesota in July 2016 while 12-year-old Tamir Rice was killed by police in Cleveland, Ohio, in 2012 while carrying an airsoft gun.
Stephon Clark, 22, was shot by police in Sacramento, California, while holding a phone his grandmother's backyard in 2018.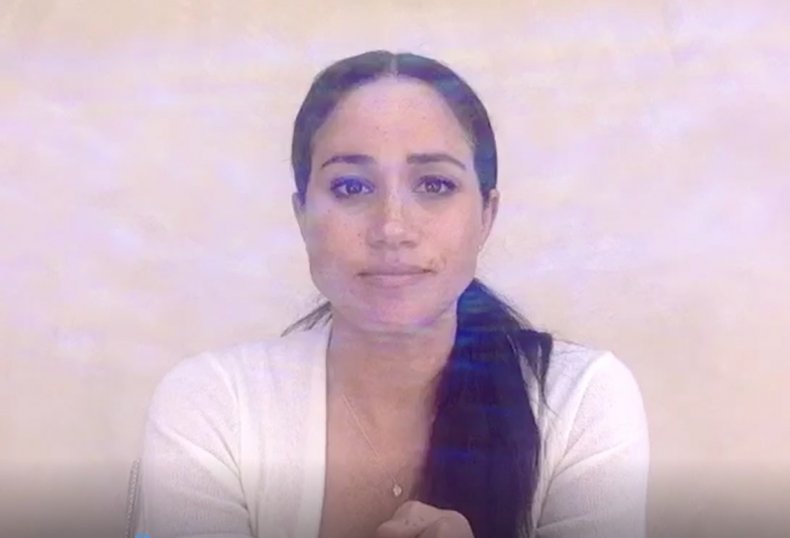 Meghan urged graduates at her former school to be part of the "rebuilding" after the protests and riots.
She said: "Because when the foundation is broken so are we.
"You are going to lead with love, you are going to lead with compassion, you are going to use your voice.
"You are going to use your voice in a stronger way than you have ever been able to.
"Because most of you are 18 or you're going to turn 18 you are going to vote.
"You are going to have empathy for those who don't see the world through the same lens that you do.
"Because with as diverse and vibrant and open-minded as I know the teachings in immaculate heart are, I know you know that black lives matter.
"So I am already excited for what you are going to do in the world, you are equipped, you are ready, we need you and you are prepared."
Meghan talks movingly about her own experiences of unrest as a teenager at the school when the Los Angeles race riots of the 1990s were sparked by the arrest of Rodney King.
She said: "I was 11 or 12 years old when I was just about to start Immaculate Heart Middle School in the fall and it was the LA riots, which was also triggered by a senseless act of racism.
"And I remember the curfew and I remember rushing back home and on that drive home seeing ash fall from the sky and smelling the smoke and seeing the smoke billow out of buildings.
"And seeing people run out of buildings carrying bags and looting.
"And I remember seeing men in the back of a van just holding guns and rifles and I remember pulling up to the house and seeing the tree that had always been there completely charred.
"And those memories don't go away.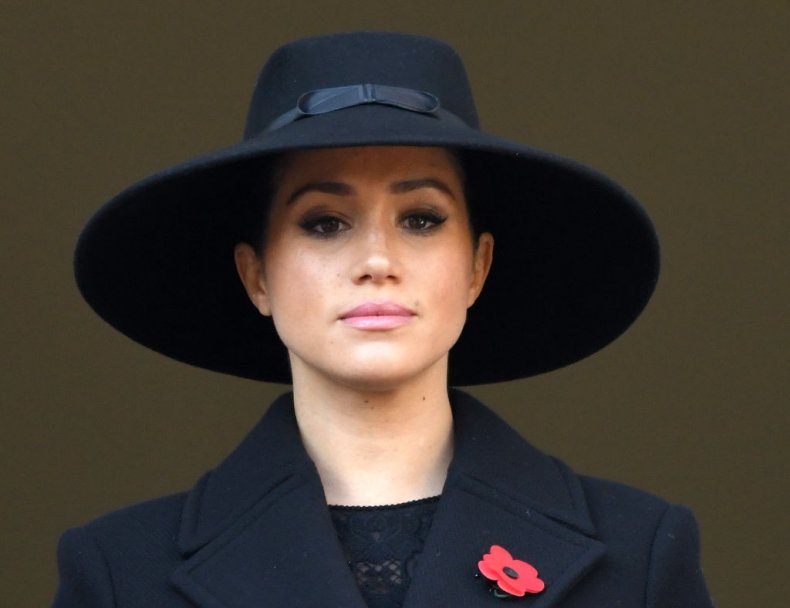 "And I can't imagine that at 17 or 18 years old, which is how old you are now, that you would have to have a different version of that same type of experience.
"That's something you should have an understanding of but an understanding of as a history lesson. Not as your reality.
"So I'm sorry that in a way we have not gotten the world to the place that you deserve it to be.
"The other thing though that I do remember about that time is how people came together."