Meghan Markle And Gloria Steinem Discuss Fears Young People Will Not Vote
Meghan Markle joined Gloria Steinem for a backyard chat and the feminist icon revealed the reason young people should vote.
The Duchess of Sussex had a socially distanced get together with the journalist and activist who has been a famous voice for women since the 1960s.
Meghan and Prince Harry's dogs Guy and Pula even crashed the video, posted on the Makers Women Instagram account.
The duchess said: "People forget how hard women like you and so many others before you fought for us to just be where we are right now."
The black and white video, shot by photographer Matt Sayles, is a preview before a full Q&A which is expected to be published by Makers today.
In the footage, Steinem says: "Well, you know, what worries me the most are young people who I understand are the least likely to vote.
"And I can understand the feeling that they don't think they have an impact.
"And yet, it's more important for them to vote than anyone else because they're going to be alive long after I am.
"And they're going to be suffering the consequences."
The feminist icon told Meghan: "Meg, welcome home. I'm so glad that you're home."
The duchess replied: "Me, too, for so many reasons."
Meghan recently told news organization The 19th she had met Steinem, calling the activist a "legend" and adding that it was "fantastic to be able to have that time" with her.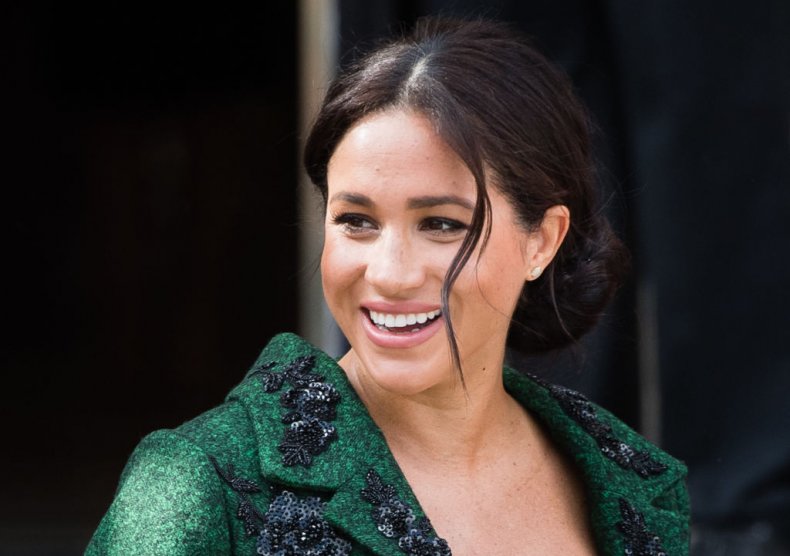 The film comes after a bitter row erupted across the Atlantic between British and American commentators over Meghan's recent appearance for Michelle Obama's When We All Vote organization.
On Thursday, the duchess said: "We're only 75 days away from election day.
"That is so very close and yet there's so much work to be done in that amount of time.
"Because we all know what's at stake this year. I know it.
"I think all of you certainly know it and if you're here on this fun event with us then you are just as mobilized and energized to see the change we all need and deserve."
Her comments sparked anger among some commentators in Britain who said she should not make political statements while retaining her royal titles.
Former CNN host Piers Morgan tweeted: "The Queen must strip the Sussexes of their titles.
"They can't remain as royals & spout off about foreign elections in such a brazenly partisan way."
David Simon, writer of The Wire, was among those who came to Meghan's defense, arguing Morgan should be stripped of his platform.
He replied to Morgan on Twitter: "How about we strip you of your media platform and give it someone, anyone who has a solid f***ing take on anything that matters in these life and times."
He added: "Didn't have you down as a vicious, tiara-licking squib who actually whines about a living soul anywhere telling fellow citizens of a republic they ought to vote."