Meghan Markle's High School Friend Says She Ghosted Her Ex-Boyfriend
Reality TV star Nema Vand claimed Meghan Markle ghosted a friend while they were in high school together.
The Shahs of Sunset star admitted he had a teenage crush on the Duchess of Sussex, 38, after she sat on his lap and got "nose to nose."
However, Vand also claimed she "ghosted" his friend Gabe and urged her to reach out "and just right that ship."
He told the Reality Life with Kate Casey podcast: "My friend Gabe that I grew up with dated Meghan in high school and he says that after she got on 'Suits,' they were friends for years, and afterwards he said she kind of ghosted him.
"It really hurt his feelings. I got the sense Gabe really valued her friendship.
"So Meghan, if you hear this, reach out to Gabe. You know who that is, and just right that ship."
However, following the remarks, Vand has now claimed his words were "twisted" and he was simply recounting a "really sweet and innocent story."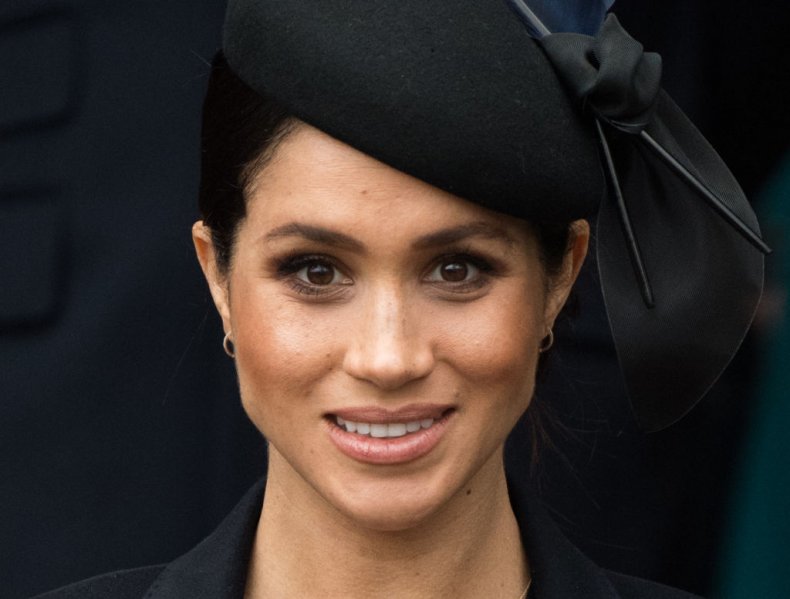 Vand, 37, said on Twitter: "Let me be perfectly clear: Meghan Markle was one of the kindest people I remember from high school.
"Watching certain publications twist a really sweet and innocent story is absurd.
"I've never known Meghan to be anything but kindhearted to EVERYONE.
"Meghan always treated me and everyone around me with total kindness and respect.
"Can't believe people would turn such a fun adolescent moment into an opportunity to paint her into some kind of villain.
"She was the literal opposite of that.
"And let's be real, we've ALL 'ghosted' old friends from high school. That's what Facebook is for."
Bravo TV describes Vand as a "branding executive and self-professed 'white-washed Persian,'" but as a 16 year old his all boys' school was tied to Meghan's.
The duchess went to private Catholic school Immaculate Heart, where she was crowned homecoming queen at her prom.
Vand also said Meghan was flirtatious in high school and many of the boys liked her.
He said: "She knew what she was doing. She toyed with our hearts masterfully.
"We were at a party one time and she sat on my lap. She got nose to nose with me.
"For a 16-year-old guy, that is an emotional moment. She said to me in Farsi, 'You are so beautiful.'
"I asked her, 'How do you know Farsi?' She said, 'I learned it for you.' Then she walked away."
Vand also praised Meghan, calling her a "woman among girls."
He said: "I went to an all-boys high school, and one of our sister schools was Meghan Markle's.
"I grew up with her. We were friends for a long time. She was a year older than me.
"Meghan was amazing, a woman among girls. Everyone was in love with her. She was sweet and very kind."