Meghan Markle Interview Could Damage the British Monarchy—Duchesses' Friend
A Meghan Markle tell-all interview could be "very damaging" to the royal family, according to resurfaced claims by a friend.
Oprah Winfrey has landed Meghan's first sit-down chat since stepping back from royal duties. The 90-minute prime-time special will also feature a segment with Prince Harry.
CBS said in a statement the conversation with Meghan will cover "everything from stepping into life as a Royal, marriage, motherhood, philanthropic work to how she is handling life under intense public pressure."
The section in which the couple talk side-by-side will examine "their move to the United States and their future hopes and dreams for their expanding family."
However, speculation has mounted that the interview could be damaging to Buckingham Palace after biography Finding Freedom made a flurry of allegations against the royals and their staff. The book suggested that Prince Harry thought his brother, Prince William, was snobbish about his relationship with Meghan.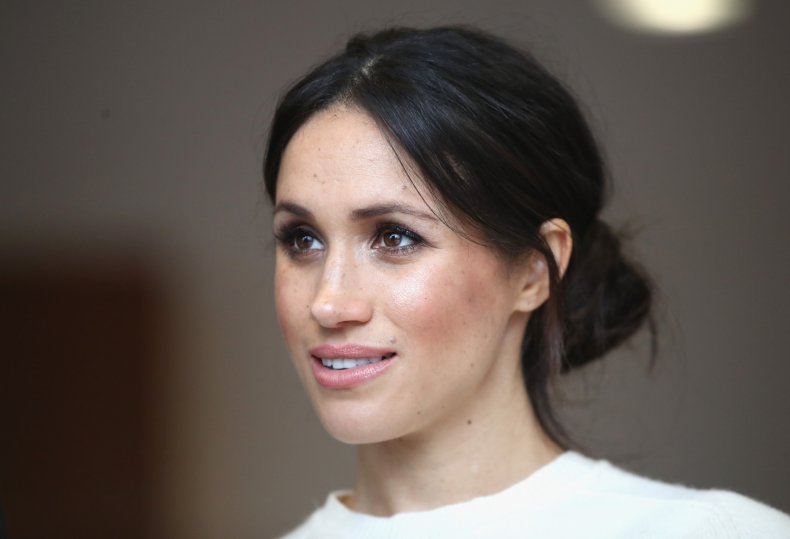 Now an Op-Ed by journalist Tom Bradby, a friend of both William and Harry, has resurfaced. In it Bradby warned of the damage a no-holes-barred interview with Meghan could do.
The article, published in the Sunday Times in January last year, was headlined "Harry and Meghan's escape from the poisonous palace" and described a rift at the heart of the royal family.
Bradby wrote: "I have some idea of what might be aired in a full, no-holds-barred, sit-down interview and I don't think it would be pretty.
"I suspect the royal family would carry British public opinion still—perhaps only just—but its international standing is a key part of its value to the British state.
"If that were to be tarnished, it could be very damaging indeed. The days ahead will be challenging."
He added: "But the family urgently needs a meaningful peace deal with the young breakaway couple, because a protracted war would be very bloody indeed."
Quotes from the article have been shared on Twitter by pro-Meghan and Harry account @royal_suitor, who wrote: "Tom Bradby knew what it was on January 12, 2020."
Bradby's piece was written in the aftermath of Meghan and Prince Harry's announcement via their now defunct Sussex Royal website that they were quitting royal duties to forge a new life in North America.
The broadcaster, who was a guest at Harry and Meghan's wedding, filmed a documentary with the couple in Fall 2019 during which Harry acknowledged a rift with his brother Prince William for the first time.
It notably included Meghan describe how "not many people have asked if I'm OK."
Bradby wrote in The Sunday Times: "It is quite hard to know who is right and who is wrong in this, and foolish perhaps to even try to decide.
"Some other members of the family say Harry and—particularly—his wife come across as extremely difficult.
"They feel they have done their absolute best to create space for the newcomer.
"Harry and Meghan, on the other hand, find some other members of the family (with the exception of the Queen and the Duke of Edinburgh) jealous and, at times, unfriendly.
"The fallout began at the time of the wedding in 2018. Really damaging things were said and done.
"The atmosphere soured hard and early, but few meaningful attempts were made by anyone to heal the wounds."