Meghan Markle: Three Other Bombshell Interviews with the Duchess of Sussex Before Oprah
Meghan Markle's interview with Oprah Winfrey has shocked viewers around the world, as the former Suits actor, alongside her husband Prince Harry, opened up about life in the royal family and why she decided to leave it.
In the two-hour special, streaming now on CBS' new streaming service Paramount+, Meghan spoke about her mental health struggles and how she was hounded by the press who, she alleges, were not always accurate in their reporting about her.
Though the Oprah interview included a whole host of revelations, including allegations that the palace raised concerns about what her child Archie's skin color would be and how Prince Charles stopped answering his son Prince Harry's calls, a number of the topics Meghan covered in the special are those that she has previously addressed in interviews.
"Not many people have asked if I'm OK", October 2019
Meghan's interview with British ITV journalist Tom Bradby was probably the Duchess of Sussex's most famous interview before the Oprah one, and is clearly an important interview for Meghan herself.
In this interview, recorded for documentary Harry & Meghan: An African Journey, Bradby asks the royal whether she is OK, to which she replies, "thank you for asking because not many people have asked if I'm OK."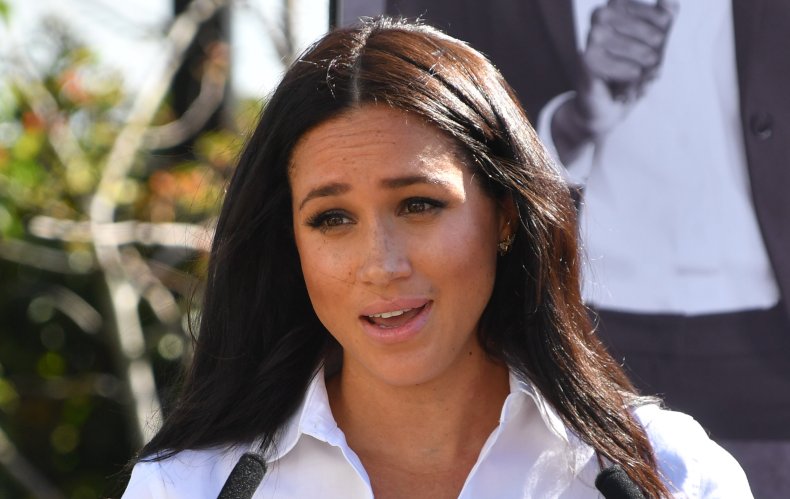 She then discussed the mental health struggles of being a new mother, saying: "Look, any woman, especially when they're pregnant, you're really vulnerable, and so that was made really challenging. And then when you have a newborn, you know...it's a very real thing to be going through behind the scenes."
Meghan herself brought up this interview in her op-ed for the New York Times where she revealed she had had a miscarriage. She wrote, "'Are you OK?' a journalist asked me....'Thank you for asking,' I said. 'Not many people have asked if I'm OK.'
"Sitting in a hospital bed, watching my husband's heart break as he tried to hold the shattered pieces of mine, I realized that the only way to begin to heal is to first ask, 'Are you OK?'"
Meghan calls out the media, August 2020
Meghan's broadsides against the media in her Oprah interview are not the first time she has spoken out against the press' treatment of her.
Last year, the royal was interviewing Emily Ramshaw, CEO of female journalism platform The 19th. However, she also spoke about her own problems with the media. She complained about "clickbait" headlines and what she called the "toxicity in the economy of attention." She also said: "We want to have trust in journalism and what we're reading, and [instead] we're getting all this stuff and it becomes noise as opposed to truth and accurate journalism."
This interview came as Harry and Meghan were in the midst of suing a number of British tabloids for invasion of privacy, copyright infringement, phone hacking and other violations of British media laws.
Asked by Ramshaw what it was like returning to the United States as a biracial woman amid the Black Lives Matter movement, Markle added (with a dig to the royal system that she would later claim silenced her: "It's not new to see the undercurrent of racism and unconscious bias, but to see the changes being made is something I look forward to using my voice to promote, which I've not been able to do lately."
Teenager Therapy, October 2020
On World Mental Health Day, Harry and Meghan sat down with the young hosts of the Teenager Therapy podcast to discuss their own struggles with mental health.
On the show, Meghan said: "I'm told that in 2019, I was the most trolled person in the entire world, male or female. Now, eight months of that, I wasn't even visible—I was on maternity leave or with the baby—but was able to just be manufactured and churned out, it's almost unsurvivable.
"That's so big, you can't even think of what that feels like, because I don't care if you're 15 or you're 25, if people are saying things about you that aren't true, what that does to your mental and emotional health is so damaging."
On the podcast, she also spoke again about the Bradby interview, saying, "I didn't realize that my answer would receive such an interest from around the world, because I said, well, 'Thanks—people haven't really asked me if I'm OK.' I didn't think about that answer. I just answered honestly because I was in a moment of vulnerability because I was tired, because there was no presentation — it was just, 'Here's where I am, I'm a mom who is with a 4-and-a-half-month-old baby, and we are tired.'"