Meghan Markle and Jessica Mulroney Rift Claims Are 'False,' Husband says
Claims Meghan Markle has repeatedly rebuffed friend Jessica Mulroney after a race scandal are "false," Mulroney's husband says.
The Canadian reality star was axed as a Good Morning America host and lost her CTV show I Do, Redo after appearing to threaten black influencer Sasha Exeter in an argument about tackling racism.
Mulroney allegedly said she had "spoken to companies and people about the way you have treated me unfairly" and added, "You think your voice matters."
She has long been among the Duchess of Sussex's inner circle and widely thought to be among five friends at the centre of her privacy case against the Mail on Sunday.
Any falling out could have potential implications for the trial as the five are expected to be called as witnesses.
However, rumors have been swirling that Meghan broke off the friendship after the incident with Exeter.
Husband Ben Mulroney, son of former Canadian Prime Minister Brian Mulroney, took to Twitter to dismiss claims his wife has been repeatedly calling Meghan but getting no reply.
Alongside a link to a news story, he posted simply: "False."
The Daily Mail online article also suggested Jessica was planning to write a "tell-all" book about the duchess because she had "nothing to lose."a
Last week, Meghan applied to stop U.K. tabloid the Mail on Sunday naming five friends who defended her in anonymous interviews for People magazine.
The women, all described as young mothers, have become central to the privacy and copyright case, brought over the publication of a letter Meghan sent her father.
The letter described her emotions about the rift with Thomas Markle and its existence was first referred to by one of the friends in the People article.
The Mail on Sunday's lawyers claim the friends must have had Meghan's permission to speak, stripping the note of its privacy value.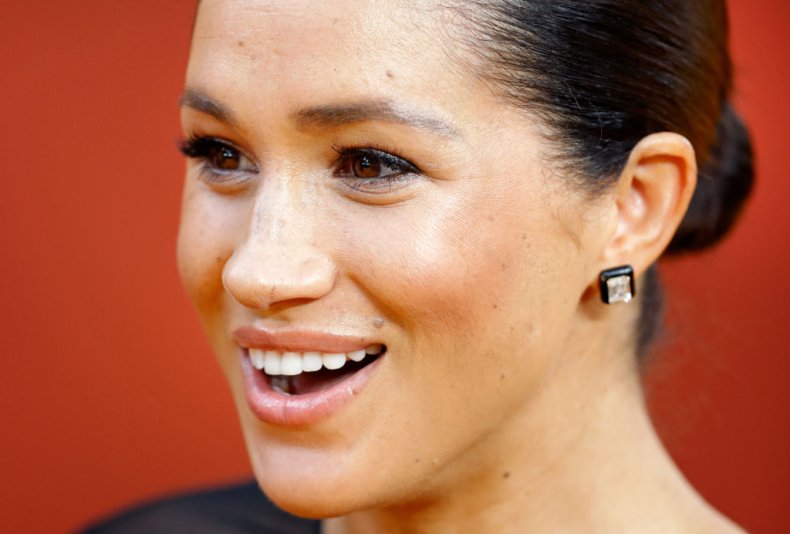 However, Meghan accused the newspaper of a "vicious" campaign to invade the privacy of the five women in the run up to the full trial, expected next year.
The duchess told the court in a witness statement: "These five women are not on trial, and nor am I. The publisher of the Mail on Sunday is the one on trial.
"It is this publisher that acted unlawfully and is attempting to evade accountability; to create a circus and distract from the point of this case—that the Mail on Sunday unlawfully published my private letter.
"Each of these women is a private citizen, young mother, and each has a basic right to privacy."
Meghan's lawyers said in a court filing last week: "I am concerned that the publicity will intimidate one or more of the Five Friends and dissuade them from agreeing to give evidence in support of [Meghan's] case at trial.
"This would not be in the interests of justice and would give the Defendant [the Mail on Sunday] an unfair advantage in this litigation."
In June, Exeter revealed Mulroney "took offence" at a "very generic call to action" to support Black Lives Matter.
She posted a message Mulroney sent her, which read: "I have also spoken to companies and people about the way you have treated me unfairly. You think your voice matters. Well, it only matters if you express it with kindness and without shaming people who are simply trying to learn. Good luck."
After the incident in June, Exeter said: "She is very well aware of her wealth, her perceived power and perceived privilege because of the color of her skin and that, my friends, gave her the momentary confidence to come for my livelihood in writing."
Mulroney posted a statement on Twitter at the time: "As some of you may have seen, @sashaexeter and I had a disagreement.
"She rightfully called me out for not doing enough when it came to engaging in the important and difficult conversation around race and injustice in our society.
"I took it personally and that was wrong. I know I need to do better. Those of us with a platform must use it to speak out."