Meghan Markle and Kate Middleton's Best Royal Christmas Looks
Meghan Markle and Kate Middleton's past royal Christmases were full of winter fashion inspiration.
The Duchess of Sussex took two turns on the traditional royal Christmas Day walk to church on Queen Elizabeth II's Sandringham Estate before she quit royal duties.
Each year, royal watchers camp out to get a glimpse of the family as they make their way to St Mary Magdalene church.
And for the younger royals it's an opportunity to show off the best of their winter wardrobe.
Meghan Markle's First Royal Christmas
The Duchess of Sussex was invited to the royal family's Christmas the winter before her royal wedding to Prince Harry, which was in May 2018.
Meghan's engagement had been made public just a month earlier and the festive celebrations were among her first tastes of royal life.
On Christmas Day in 2017 she wore a camel-colored wrap around coat by Sentaler, a brand from Canada, where she lived before moving to Britain.
The duchess paired the coat with Stuart Weitzman over-the-knee boots and a leather and suede bag by Chloe.
The same year, Kate Middleton wore a tartan coat by Miu Miu with a black fur-style hat.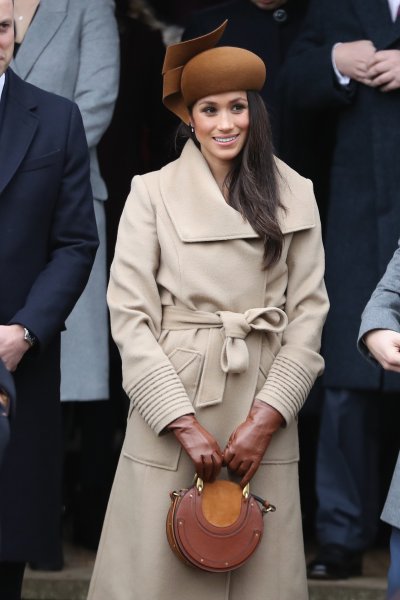 Meghan Markle's Final Royal Christmas
The Duke and Duchess of Sussex returned to the royal family's Christmas gathering together just once more amid a major rift in relations between them and the palace.
By December 2018, there were already rumors in the British press that all wasn't well behind palace walls, particularly in relation to Meghan's relationship with her sister-in-law.
All eyes, and cameras, were on Meghan and Kate for any hint in their demeanour and body language of tension.
However, the two sisters-in-law put on a public display of unity, walking side by side to church with their husbands on their arms.
Meghan wore a black Victoria Beckham coat with matching hat and bag.
Kate wore a maroon Catherine Walker dress with a halo headband by Jane Taylor and a Mulberry clutch.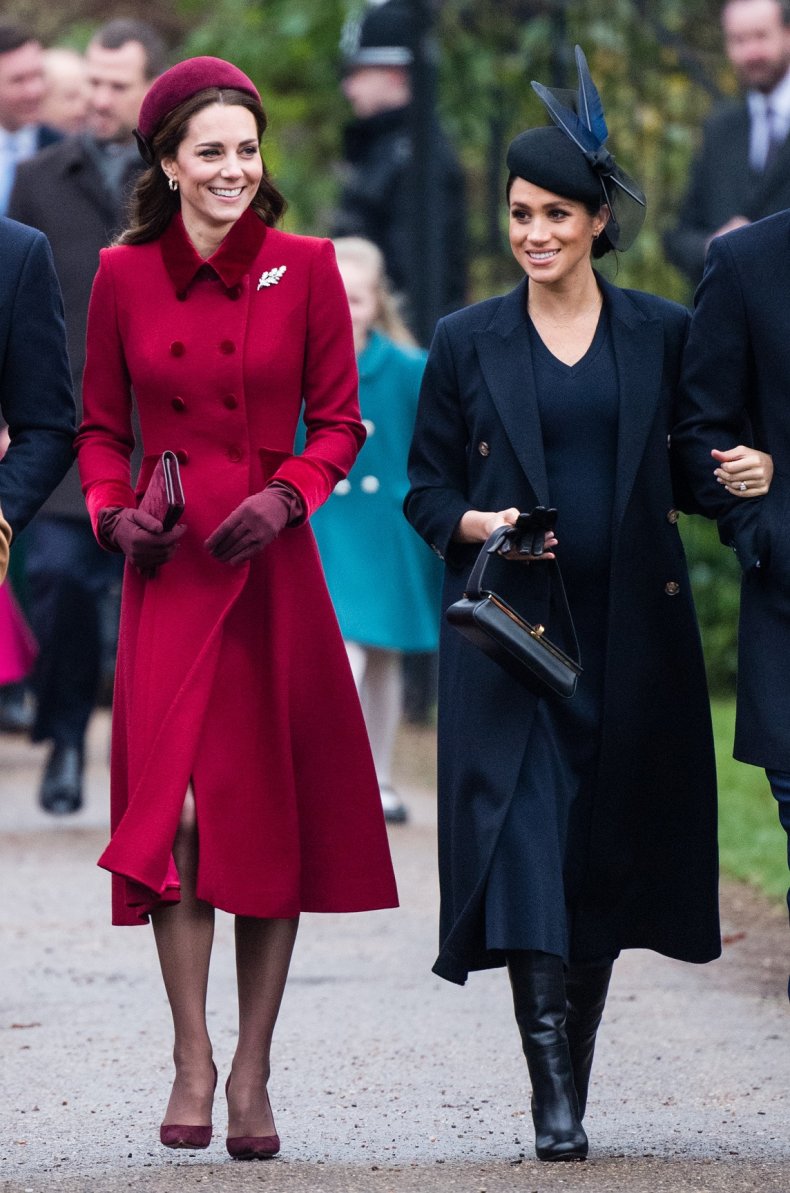 Kate Middleton's 2019 Christmas Look
By 2019, Prince Harry and Meghan Markle didn't attend the royal family's Christmas get together, as they spent the winter in Canada negotiating their royal exit.
Kate, however, caught the eye of photographers in a fur-trimmed Catherine Walker coat and green fascinator by Lock & Co. Hatters.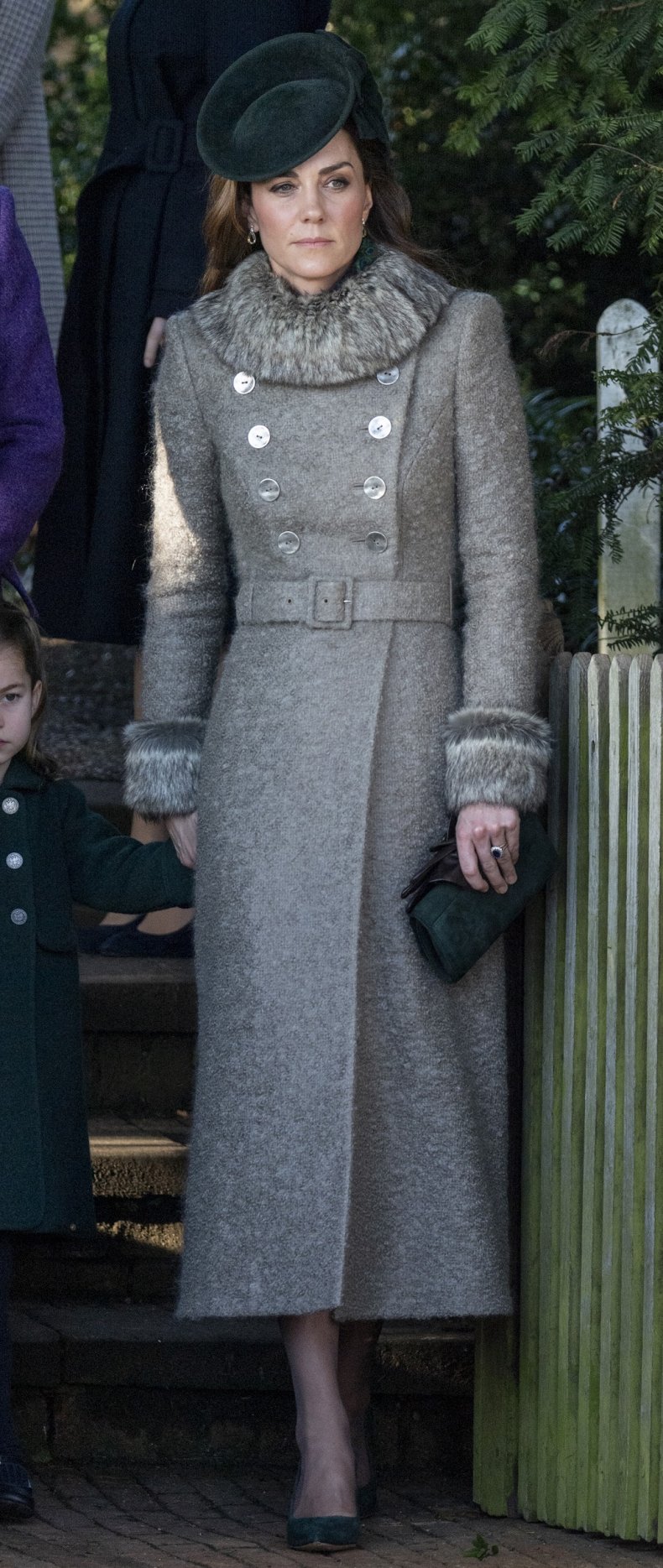 Kate Middleton's 2016 Bucklebury Christmas Look
Kate Middleton has herself not made every royal Christmas and in 2016 chose to spend the day with her side of the family.
The duchess took Prince William and children Prince George and Princess Charlotte to stay with her mother, Carole Middleton, and father, Michael Middleton, in their Berkshire village, Bucklebury.
Kate wore a chestnut brown Celeste coat by Hobbs as she carried the young princess in her arms.