Meghan Markle and Kate Middleton have treated fans to a series of high-profile public appearances.
The Duchess of Sussex had been out of the limelight for months since taking time off following the birth of daughter Lilibet Mountbatten-Windsor.
Kate Middleton also had a quiet summer, as the royals always do during their summer break at Balmoral in August.
However, new photos of both women have come out in September treating fans to a parade of new outfits.
Kate Middleton at the James Bond 'No Time to Die' Premiere
The Duchess of Cambridge lit up the red carpet in a dress by Jenny Packham as she joined Prince William, Prince Charles and Camilla, the Duchess of Cornwall, at the James Bond premiere.
Kate was the woman with the golden gown as she appeared alongside the film's A-list cast including Daniel Craig, Lashana Lynch, Ana de Armas and Léa Seydoux before watching the screening of No Time to Die.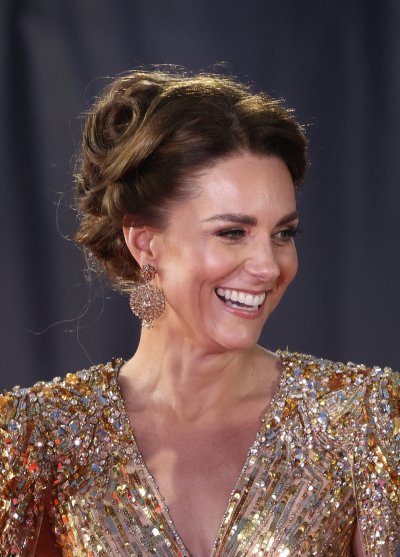 Meghan Markle at Global Citizen Live
Meghan Markle told supporters at the Global Citizen Live concert in Central Park, New York, how big pharmaceutical companies must waive their intellectual property rights over the coronavirus vaccine on Saturday, September 25.
The Duchess of Sussex said: "Every single person on this planet has a fundamental right to get this vaccine. That's the point—yet that's not happening. While in this country (and many others) you can go almost anywhere and get vaccinated, billions around the world cannot.
"This year, the world is expected to produce enough doses to meet the target of vaccinating 70 percent of people in every single country. But it is wrong that so much of the vaccine supply has only gone to just 10 wealthy nations so far, and not everyone else."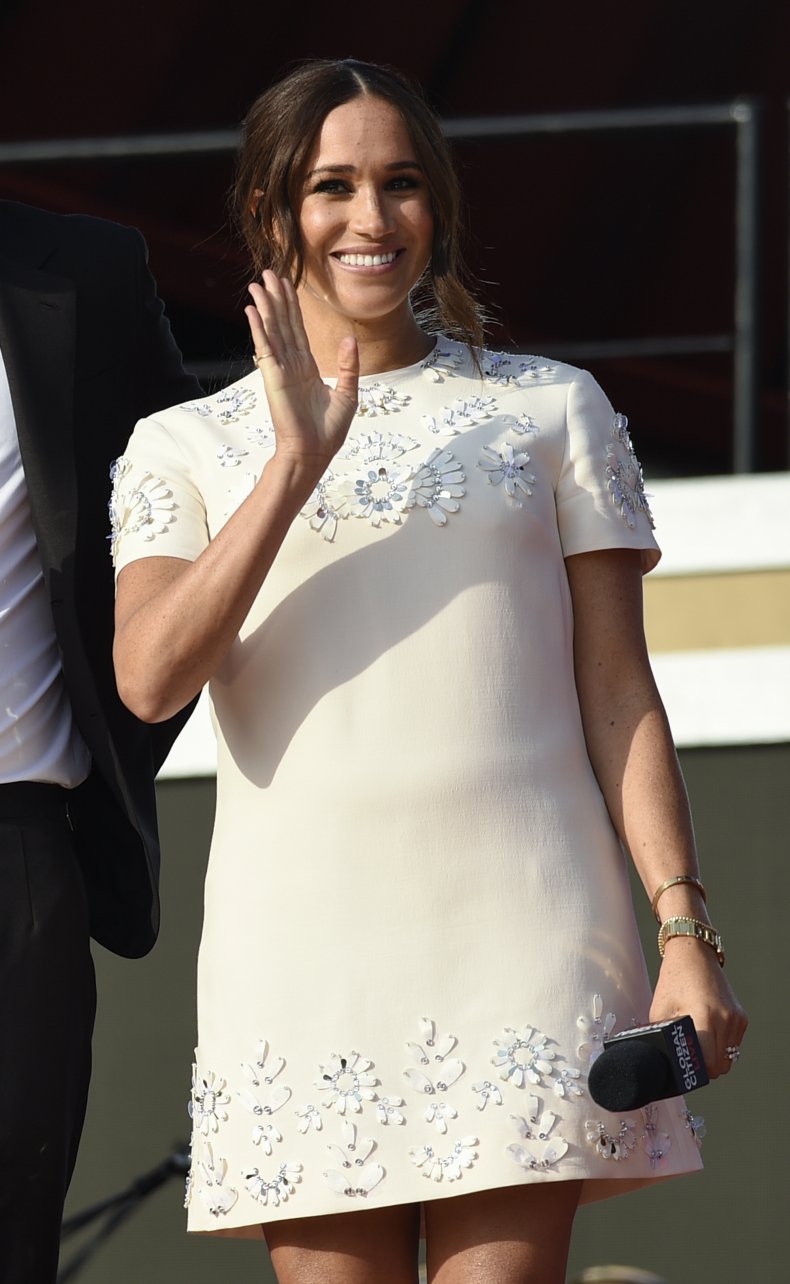 Meghan Markle at the 9/11 Memorial
Meghan and Prince Harry visited the 9/11 memorial on Thursday, September 23, during their three-day tour of New York.
They also had a meeting with New York Mayor Bill de Blasio, where the duchess told the press pack: "It's wonderful to be back."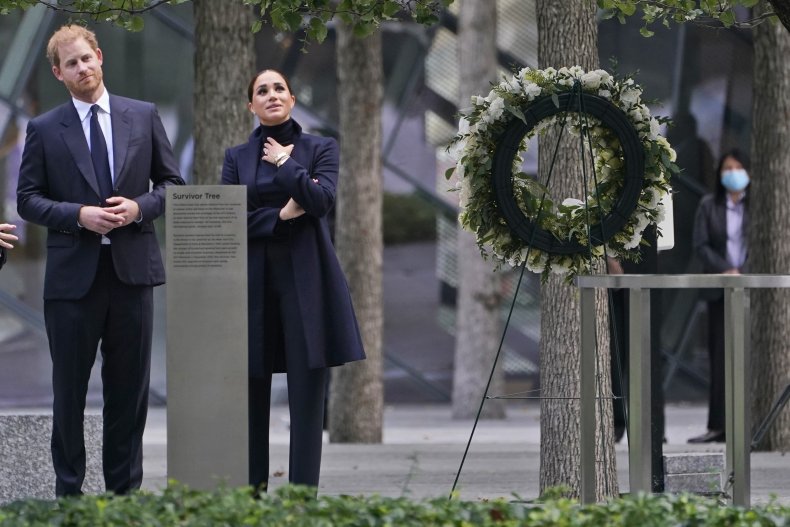 Kate Middleton Meets Holocaust Survivors
Kate Middleton took a boat trip with two "Windermere children," Holocaust survivors brought as children from concentration camps in Europe to the picturesque English Lake District.
The group of 300 survivors of Nazi Germany used outdoor recreation, sports and art therapy to help heal their trauma.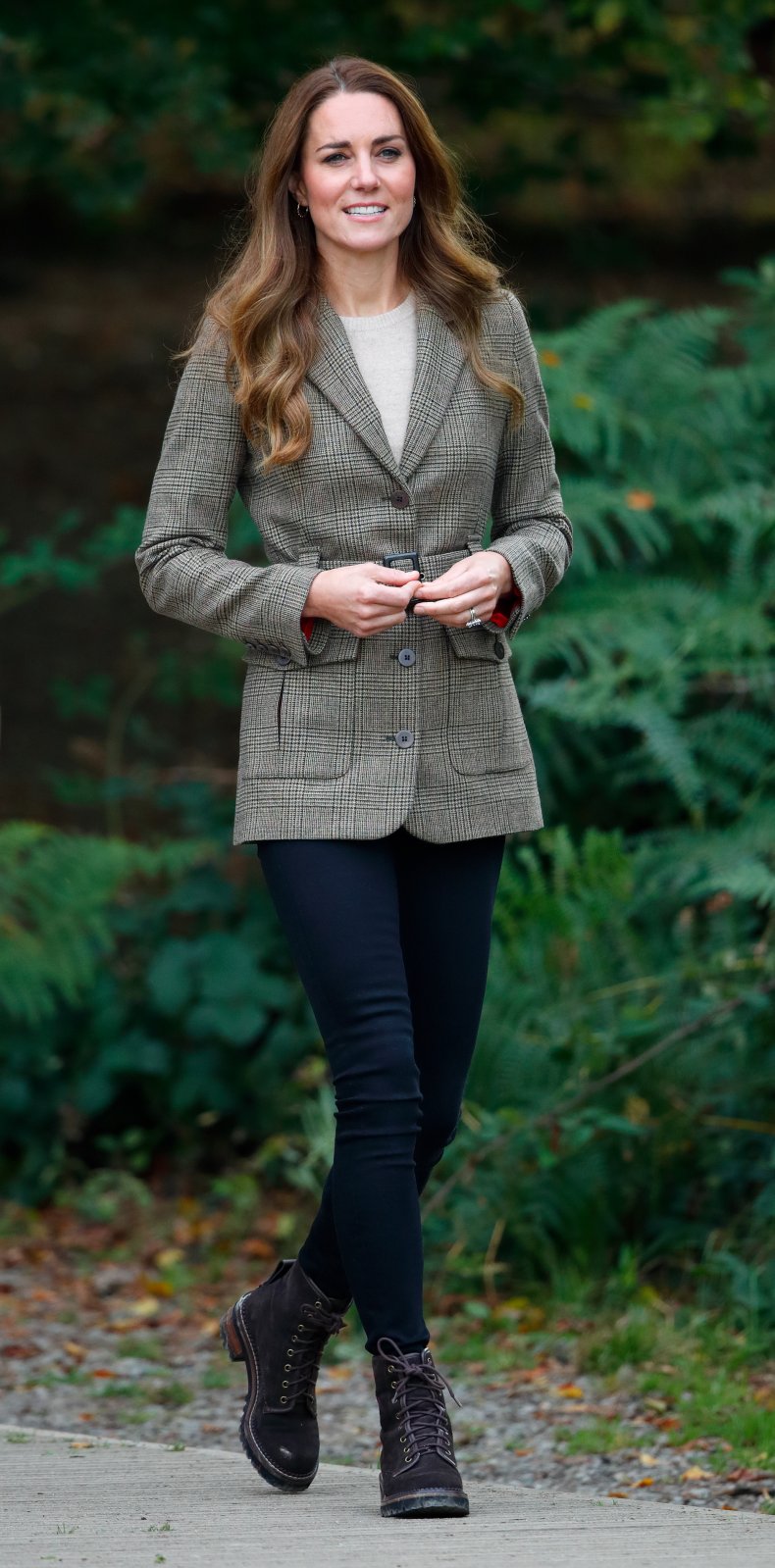 Meghan Markle in Harlem
Meghan Markle read her book The Bench to P.S. 123 Mahalia Jackson school children in Harlem and stopped with husband Prince Harry at Melba restaurant.
She wore a loose fitting $5,840 Loro Piana maroon coat, $1,685 maroon pants, and Manolo Blahnik pumps, The Daily Mail reported.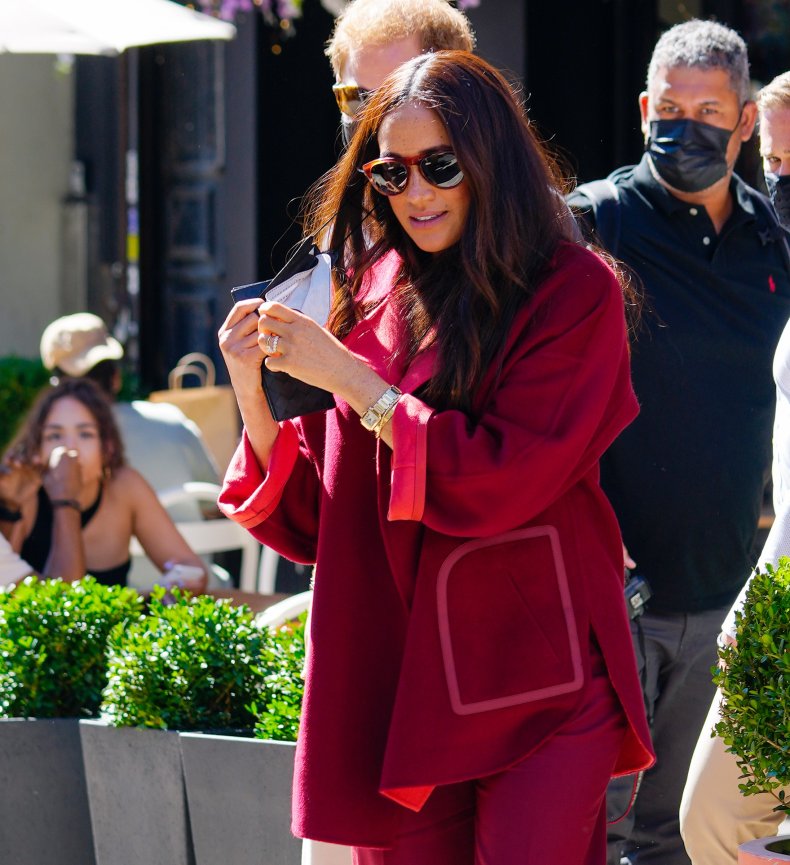 Kate Middleton Meets Emma Raducanu
Kate Middleton played a round of tennis with Emma Raducanu who gave Britain something to cheer about when she won the U.S. Open aged just 18 this summer.
The Duchess of Cambridge is a keen tennis fan and also patron of Britain's Lawn Tennis Association.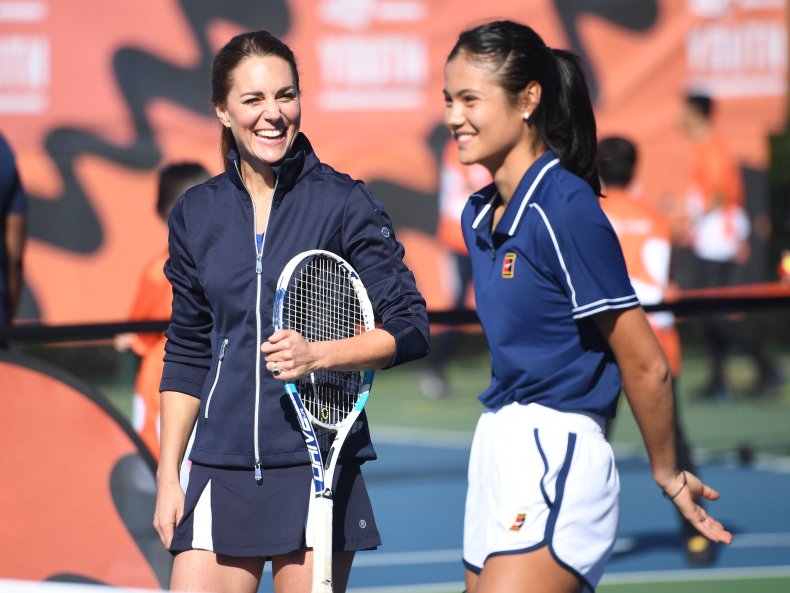 Meghan Markle at the United Nations
Meghan and Harry also stopped in at the New York headquarters of the United Nations where they met UN Deputy Secretary-General Amina Mohammed on Saturday, September 25.
Quoted by Reuters, Meghan told reporters: "It was a lovely meeting."