Meghan Markle's Lawyers React to Mail on Sunday Court Ruling: 'We Are Surprised' By Decision to Exclude 'Agenda' Claims
Meghan Markle's lawyers say they are "surprised" her allegations of a malicious agenda by the Mail on Sunday newspaper were ruled inadmissible in an ongoing lawsuit.
The Duchess of Sussex, 38, is suing the newspaper for invasion of privacy after the U.K. tabloid published a letter she sent her father about the breakdown of their relationship.
Meghan claimed it was selectively edited to give a knowingly false impression of its contents and listed nine stories she said proved the newspaper and its sister titles had an agenda against her.
On Friday, that part of her argument was ruled inadmissible by Judge Mark Warby at the High Court in London, leaving her to pay Mail on Sunday publisher Associated Newspapers' costs.
Sources on Meghan's side said they were yet to be formally told how much they will have to pay, but the Daily Mail website lists the figure at £50,000 ($62,600), suggesting that is what they will ask for.
A spokesperson for Schillings, the duchess' lawyers, stressed that the main parts of her case relating to privacy and copyright "do not change and will continue to move forward."
Their statement said: "Whilst the judge recognizes that there is a claim for breach of privacy and copyright, we are surprised to see that his ruling suggests that dishonest behaviour is not relevant.
"We feel honesty and integrity are at the core of what matters; or as it relates to the Mail on Sunday and Associated Newspapers [the publisher], their lack thereof.
"Nonetheless, we respect the judge's decision as the strong case against Associated will continue to focus on the issue of a private, intimate and hand-written letter from a daughter to her father that was published by the Mail on Sunday."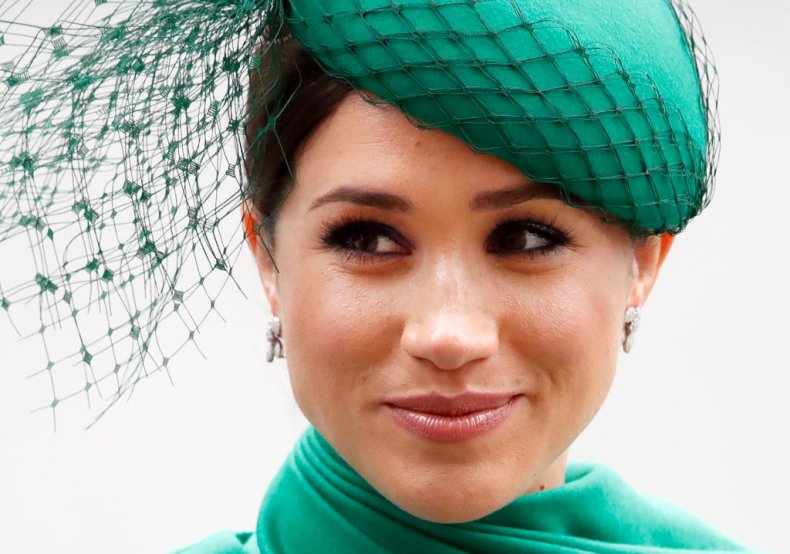 The statement added: "The duchess' rights were violated; the legal boundaries around privacy were crossed.
"As part of this process, the extremes to which The Mail on Sunday used distortive, manipulative, and dishonest tactics to target The Duchess of Sussex have been put on full display."
Mark Stephens, of law firm Howard Kennedy, told Newsweek the claims of dishonesty should not have been part of the case in the first place.
Stephens, who previously represented Julian Assange and Princess Diana, said: "She'll have to pay costs. It shows how ill-advised she was by her lawyers to make this much broader attack.
"They will now move to have the trial on a very simple, short point: Did the Mail on Sunday breach her privacy and copyright by publishing the letter?
"The publisher will be able to deploy their defence that Thomas Markle was responding to a curated attack by Meghan's friends."
Meghan's father Thomas Markle, 75, was sent the letter in August 2018 but only passed it to the Mail on Sunday months later after it was referenced by five of Meghan's friends in an article for People.
He claimed their account misrepresented its contents and amounted to a personal attack on him.
The newspaper will argue he had the right to set the record straight, offering the letter as evidence.
Stephens was one of a number of legal experts who told Newsweek ahead of the case they believed the dishonesty elements of the duchess' argument would be removed.
Judge Warby ruled some paragraphs of Meghan's main court filing and an additional reply by her were "irrelevant" or "inadequately detailed."
His judgement reads: "I do not consider that the allegations struck out on that basis go to the 'heart' of the case, which at its core concerns the publication of five articles disclosing the words of, and information drawn from, the letter written by [Meghan] to her father in August 2018.
"Some aspects of the case that I have struck out at this stage may be revived if they are put in proper form."
A source on Meghan's side said she will not be appealing the ruling.