Meghan Markle Wrote Letter Accusing Father of Lies With Palace Help: Court Filing
Meghan Markle wrote a private letter accusing her father of betrayal with the help of palace press officers, according to a newspaper she is suing.
The Duchess of Sussex sent Thomas Markle a handwritten note accusing him of lying to the press about her in the August after her 2018 royal wedding.
However, he passed the note to U.K. tabloid The Mail on Sunday, which published substantial extracts.
Meghan is suing the newspaper for breach of privacy and copyright but its lawyers claim in court papers that she intended her father to leak the message.
They argue she wanted her side of the story to come out without it looking like she had spoken publicly about a private matter.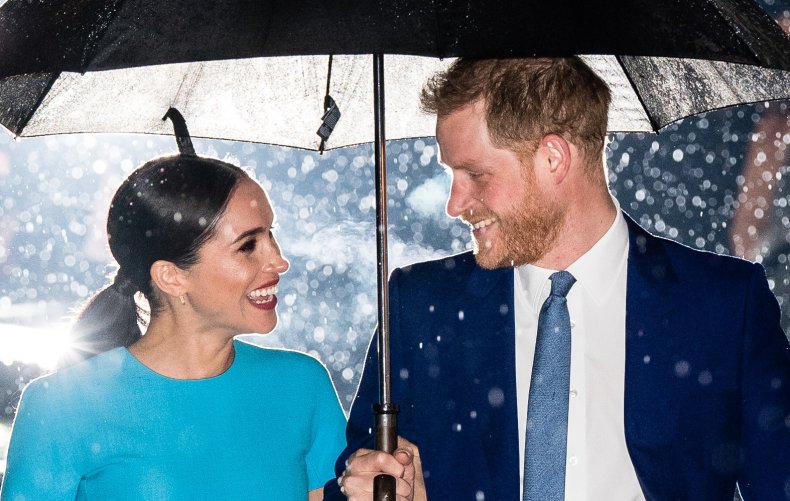 Now, in recently submitted court papers, the Mail on Sunday's legal team claim former press secretary Jason Knauf "and/or others in the Kensington Palace communications team contributed to the writing of the letter."
The filing, quoted in the Daily Mail, owned by the same publisher as The Mail on Sunday, refers to the former spokesman for Prince Harry, Meghan, Prince William and Kate Middleton.
The Duchess has previously claimed the newspaper has an agenda against her and is using the case to generate clickbait.
She has asked the court to grant her victory without going to trial, which would mean she was spared being questioned by the Mail on Sunday's lawyer.
Judges can issue what is known as "summary judgement" if one side's argument is so overwhelming they would win even if the other was able to prove its factual claims in court.
That application will be heard in early January while the trial date has been put off until the autumn on Meghan's request for a reason kept confidential by the High Court, in London.
The lawsuit has seen both sides accused of fighting a "tit-for-tat" PR war alongside the hearings in court.
In August, Judge Sir Mark Warby told the two sets of lawyers: "It is however tolerably clear that neither side has, so far, been willing to confine the presentation of its case to the courtroom.
"Both sides have demonstrated an eagerness to play out the merits of their dispute in public, outside the courtroom, and primarily in media reports."
A source close to Meghan previously told Newsweek: "The Duchess of Sussex is suing Associated Newspapers for invasion of privacy, infringement of data protection rights and copyright infringement after it published selected contents of a private letter she sent to her father.
"The Duchess is not on trial here, The Mail on Sunday is. The newspaper took the illegal step to print a private letter, and the claimant is taking action."
Meghan's legal team, Schillings, is expected to submit its own court filing answering the Mail on Sunday's claims this week.