Meghan Markle Makes First Appearance On Buckingham Palace Balcony During Queen's Birthday Celebrations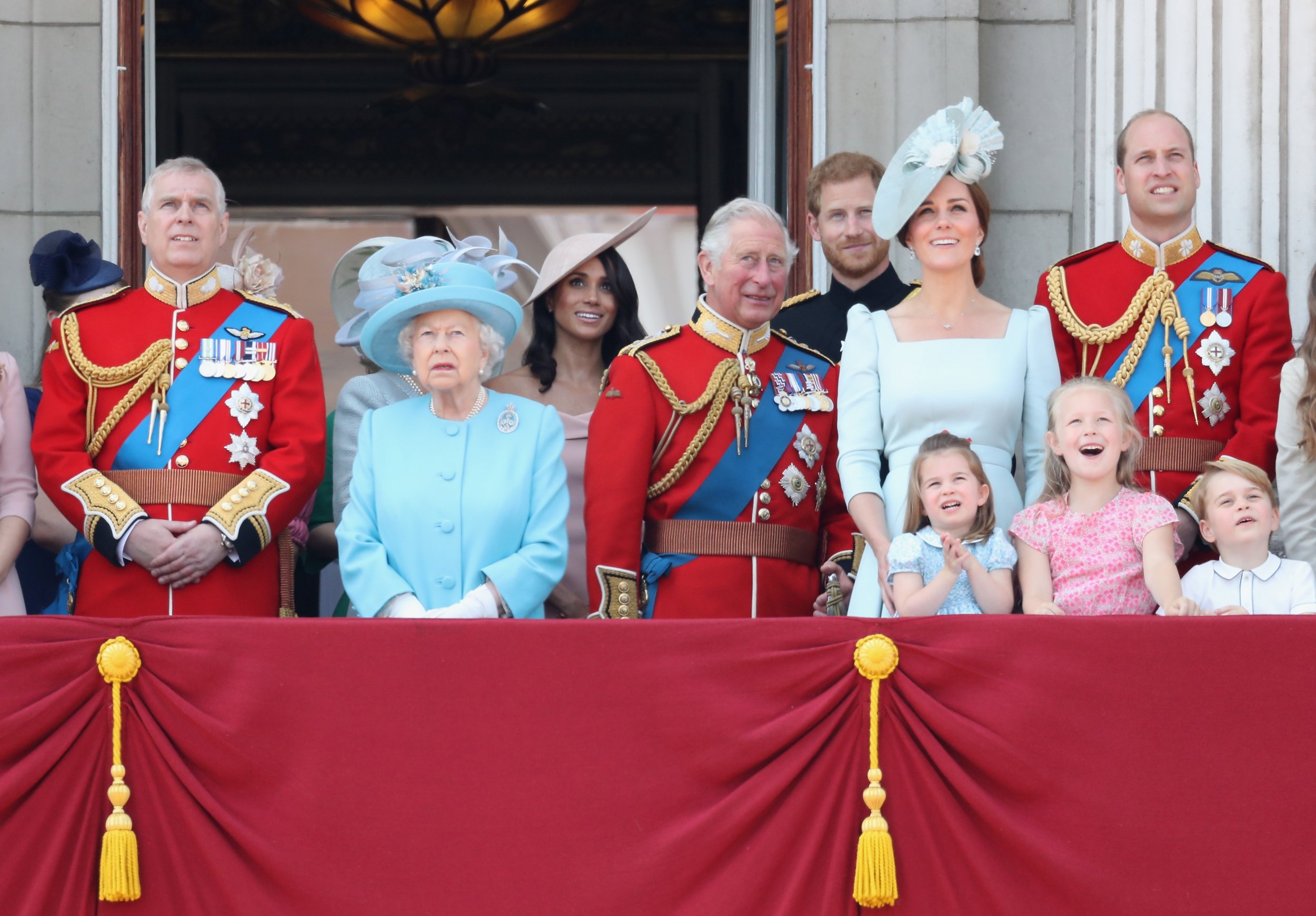 The new Duchess of Sussex, Meghan Markle appeared for the first time on the balcony at Buckingham Palace as the royal family marked the Queen's birthday.
Earlier, Markle arrived on Horse Guards Parade with her husband Prince Harry in a carriage, along with the Queen's cousin the Duke of Kent.
They were greeted by hundreds of Guardsmen in their scarlet tunics and bearskins on the parade ground before the Trooping the Color parade staged on Horse Guards Parade in Whitehall, London.
The Queen rode by herself in an open carriage. Her husband, Prince Philip, the Duke of Edinburgh, turns 97 on Sunday and has retired from public duties.
After the parade, the royal family joined the monarch on the Buckingham Palace balcony to wave to the crowds of thousands and watch the flypast by Royal Air Force aircraft, including by the famous Red Arrows display team, CNN reported.
The Queen ditched the sunglasses she had been wearing since a recent cataract operation, the Daily Mail reported.
Next to the Queen on the balcony were the Duke and Duchess of Cambridge, Prince William and Kate Middleton who were there with their young children Prince George, four, and Princess Charlotte, three.
The Mirror reported that the three-year-old princess burst into tears after dropping a booklet she had been reading to follow the celebrations as the RAF jets approached the Palace. Also on the balcony were the Queen's great-granddaughters, Savannah and Isla Phillips who are the daughters of Peter and Autumn Phillips.
The ceremony is one of the most high-profile royal events of the year and finished with the singing of the British national anthem and a 41-gun salute in nearby Green Park.
The Queen is technically the head of Britain's armed forces and the parade gives her a chance to review her army.
Buckingham Palace tweeted that she had only missed one such event during her reign, and that was in 1955 during the country's general strike.
The Queen makes use of her official birthday to award honors to members of the public for their service to the nation.
The Queen's actual birthday was on April 21 when she turned 92.