Meghan Markle Reveals Miscarriage: 'I Knew, as I Clutched my Firstborn Child, That I was Losing my Second'
Meghan Markle confirmed she had a miscarriage in July in a powerful essay, writing: "I knew, as I clutched my firstborn child, that I was losing my second."
The Duchess of Sussex wrote movingly in the New York Times about how the tragedy came on a seemingly normal day as she was looking after baby Archie.
Husband Prince Harry is understood to have discussed their loss with the wider royal family.
Meghan wrote: "After changing his diaper, I felt a sharp cramp. I dropped to the floor with him in my arms, humming a lullaby to keep us both calm, the cheerful tune a stark contrast to my sense that something was not right.
"I knew, as I clutched my firstborn child, that I was losing my second.
"Hours later, I lay in a hospital bed, holding my husband's hand. I felt the clamminess of his palm and kissed his knuckles, wet from both our tears.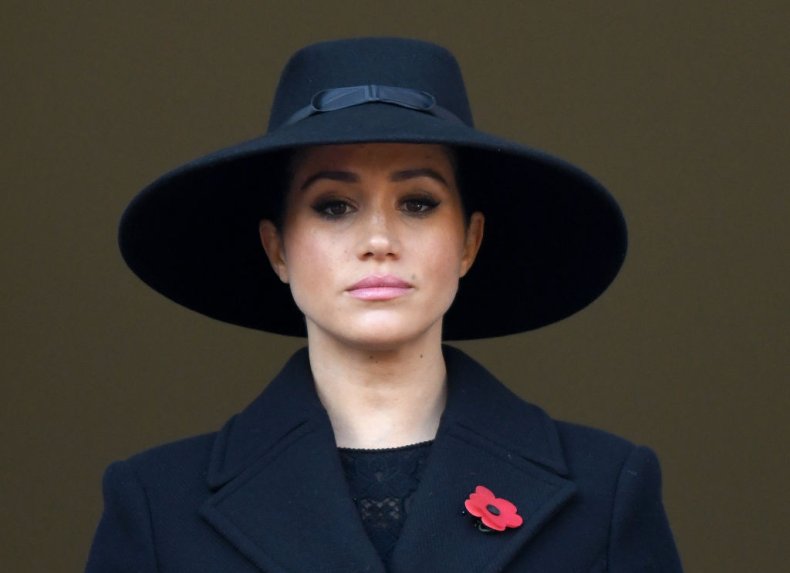 "Staring at the cold white walls, my eyes glazed over. I tried to imagine how we'd heal."
This is the first time Meghan has revealed she was pregnant with her second child over the summer, after baby Archie was born in May 2019.
The tragedy took place around a month after she spoke movingly about Black Lives Matter during a video for Immaculate Heart, her former high school.
During her essay, she wrote about her concerns for the direction of society in the aftermath of George Floyd's death as well as about fake news and the polarization of opinion.
Meghan referenced an interview with ITV's Tom Bradby in fall 2019 while she was on a tour of South Africa when he asked if she was OK.
Meghan writes: "Sitting in a hospital bed, watching my husband's heart break as he tried to hold the shattered pieces of mine, I realized that the only way to begin to heal is to first ask, 'Are you OK?'"
She added: "Losing a child means carrying an almost unbearable grief, experienced by many but talked about by few.
"In the pain of our loss, my husband and I discovered that in a room of 100 women, 10 to 20 of them will have suffered from miscarriage.
"Yet despite the staggering commonality of this pain, the conversation remains taboo, riddled with (unwarranted) shame, and perpetuating a cycle of solitary mourning."
The duchess signs off the piece by asking Americans to come together over Thanksgiving, put aside their differences and look out for one another.
She writes: "So this Thanksgiving, as we plan for a holiday unlike any before—many of us separated from our loved ones, alone, sick, scared, divided and perhaps struggling to find something, anything, to be grateful for—let us commit to asking others, 'Are you OK?'
"As much as we may disagree, as physically distanced as we may be, the truth is that we are more connected than ever because of all we have individually and collectively endured this year.
"We are adjusting to a new normal where faces are concealed by masks, but it's forcing us to look into one another's eyes—sometimes filled with warmth, other times with tears.
"For the first time, in a long time, as human beings, we are really seeing one another.
"Are we OK?
"We will be."