Meghan Markle Most 'Misrepresented Woman in the World,' Biography Says
A new Meghan Markle biography claims to set "the record straight" on the "most charismatic" yet "unfairly vilified" member of the royal family.
Sean Smith says he was inspired to write Meghan Misunderstood after watching a tearful interview in which she admitted struggling with royal life.
The book looks set to focus not only on coverage of Meghan in the U.K. media but also "within the walls of the Palace itself."
Publicity for the work describes her as "the most talked about, unfairly vilified and misrepresented woman in the world."
It adds: "Meghan was targeted for her gender, her race, her nationality and her profession.
"The abuse became so bad that seventy-two female MPs signed a letter of solidarity against the 'often distasteful and misleading press', calling out the 'outdated colonial undertones' of the stories.
"Now, Sean Smith, the UK's leading celebrity biographer, pulls no punches as he reveals the remarkable and powerful story of this self-made, intelligent American woman with a strong social conscience who has made such an impact on our lives."
The Duke and Duchess of Sussex stepped back as senior royals beginning a new regime in April and a new life in California with son Archie.
Their decision followed a rift with Prince William and claims Meghan was treated unfairly by the U.K. media.
The first public acknowledgement of the arguments taking place within the family by Prince Harry came in an interview he gave for a documentary by journalist Tom Bradby.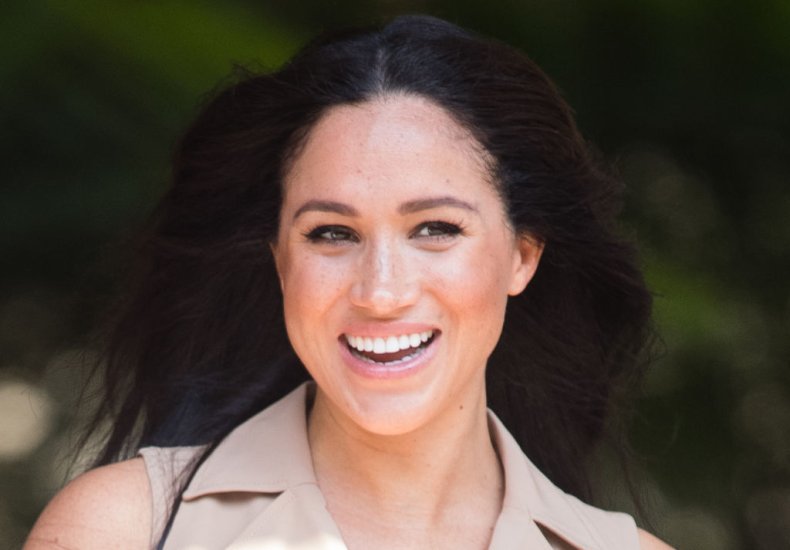 TV show Harry and Meghan: An African Journey saw Meghan tell the world of her struggle with royal life, saying: "It's not enough to just survive something, right? That's not the point of life.
"You've got to thrive, you've got to feel happy."
Quoted on the Bookseller, Smith said: "Last November, I watched the TV documentary in which Meghan Markle confided it was not enough to survive something, that was not the point of life.
"I immediately wanted to know how it had come to this: why was the most charismatic member of the Royal Family clearly so upset?
"Meghan Misunderstood is her story, her amazing journey."
Zoe Berville, his editor at HarperCollins, said: "I'm thrilled to be publishing Sean's latest work. Meticulously researched, expertly crafted and passionately argued, Meghan Misunderstood is riveting and thought-provoking in equal measure."
Publicity material released by HarperCollins reads: "Meghan's wedding to Harry was a joyful occasion, marking happiness at last for the Queen's grandson who had captured our hearts twenty years earlier when he bravely walked behind his mother Diana's coffin.
"Theirs was a story that the screenwriters of Hollywood – where Meghan had made her name – could scarcely have imagined.
"The rom-com fantasy, however, soon turned into disturbing drama: any expectation of a life happily-ever-after was cruelly dashed by bullying tabloid newspapers and their allies, both on social media and within the walls of the Palace itself."