What Meghan Markle Finds 'Offensive' in Her Tabloid Lawsuit and What She Plans to do About It
Meghan Markle's lawyers say a U.K. tabloid has been "deeply offensive" in claims made to a judge about her relationship with her father.
The Duchess of Sussex is suing the Mail on Sunday for publishing an August 2018 letter she sent Thomas Markle Snr accusing him of lying.
The newspaper's lawyers say she intended the handwritten note to become public and was using it as part of a media strategy to get her side of the story out.
However, Meghan's lawyers last week warned in a court filing she would seek "aggravated damages" in the event she wins the case.
If successful, the Mail on Sunday would be ordered to pay out even more money to compensate her for the distress caused.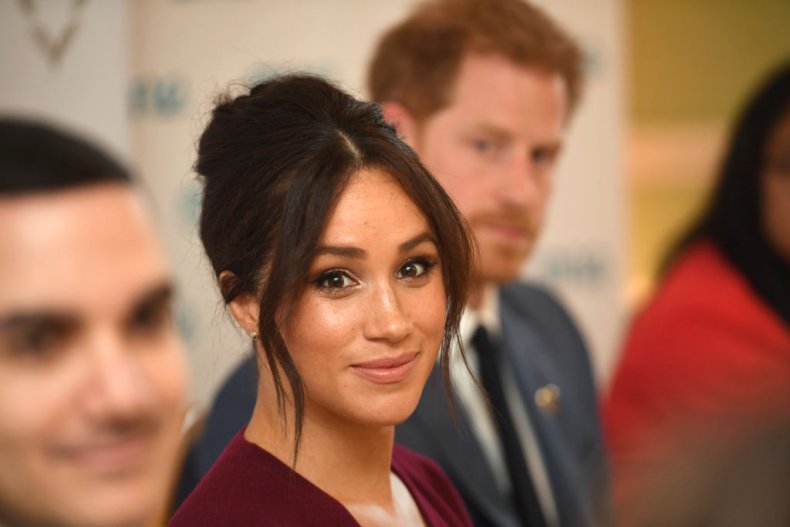 Meghan's court filing, seen by Newsweek, reads: "The genesis of, reasons for and intended use of the Letter was the complete opposite of a 'media strategy.'
"It was a private letter written and sent by [Meghan] to her father, on the advice of senior members of the Royal Family, in an attempt to protect her family, including her new family members, from further media intrusion and embarrassment to the Institution.
"The [Mail on Sunday's] contentions to the contrary, which are wholly speculative and unsubstantiated by any evidence, are deeply offensive to [Meghan] and will be relied on in substantial aggravation of damages."
Meghan's lawyers also criticized the newspaper for claiming a holiday to a luxury resort on Spanish island Ibiza had been obtained "by virtue of her position in the royal family."
The Duchess' court filing describes the allegation as "false, offensive, irrelevant in law, and one of a great many allegations pleaded by the [Mail on Sunday] without due regard for the truth or [Meghan's] privacy, a matter which will be relied upon in substantial aggravation of damages."
Around the time of her 38th birthday, Meghan, Prince Harry and baby Archie went on holiday for four days with travel and accommodation paid for by a friend.
The filing adds: "The travel and accommodation for this trip, which was a 4-day vacation taken by [Meghan] with her husband and their infant child, was provided as a gift by a long-time friend of [Meghan] whose personal friendship with her preceded any link to the royal family."
The Mail on Sunday's own court filing had said: "She and Prince Harry flew to Ibiza by private jet, a luxury available to those of extreme wealth or elite connections.
"[Meghan] enjoys these advantages by virtue of her position in the royal family."
The newspaper also claimed Meghan "does not object to details of her own, or other people's personal relationships and correspondence being publicly disclosed, provided that such disclosure is couched in terms that are favourable and flattering to her."
The duchess' lawyers said the claim is "not just misconceived in fact and in law, but is offensive and will be relied upon in further aggravation of damages."
U.K. attorney Ian Clarke described aggravated damages in an article for 1 Chancery Lane.
He wrote: "They are, at least usually, an aspect of injury to feelings. The aggravating factors cause greater hurt, and thus increase the damages.
"There are typically three aspects of conduct of the defendant which are capable of triggering an aggravated damages award—(a) the manner in which the wrong was committed, (b) motive and (c) subsequent conduct.
"The third of those factors can include the manner in which the trial (and a fortiori the litigation as a whole) is conducted by the defendant."