Meghan Markle Opens Up About 'Fear That Paralyzes Us' And 'Negative Voices'
Meghan Markle admitted the "negative voices" can be "painfully loud" and said "it's fear that paralyzes us" in a speech for girl leaders today.
The Duchess of Sussex urged aspiring young women to "craft a world that you know is just and kind" in an impassioned speech for the Girl Up campaign.
Her words come less than a year after a tearful interview in which she acknowledged her pain at critical media coverage and said she tried to respond with the British stiff upper lip but could not.
Meghan told the 2020 Girl Up Leadership Summit: "There will always be negative voices and sometimes those voices can appear to be outsized, and sometimes they can appear to be painfully loud.
"You can and will use your own voices to drown out the noise. Because that's what it is—just noise.
"But your voices are those of truth. And hope. And your voices can and should be much louder."
Meghan is currently suing British tabloid The Mail on Sunday for printing a letter she sent her father and previously claimed there was an "agenda" against her at parent company Associated Newspapers.
Together with husband Prince Harry, she has also backed the Stop Hate for Profit campaign which seeks to convince companies to boycott Facebook for allowing hateful posts.
The first signs of a toxic social media debate about the Duchess came just weeks into the couple's relationship when a statement by Kensington Palace called out "the outright sexism and racism of social media trolls and web article comments."
In pre-recorded footage, Meghan tells the summit: "Look, sometimes it's not obvious what to do. Often, it's fear that paralyzes us and stops us from being brave and being bold.
"But don't underestimate that you have some of the answers. Don't underestimate your ability to push through the fear. You have, rooted in your convictions, the ability to craft a world that you know is just and kind.
"Your gut will tell you what's right and what's wrong; what's fair and unfair. The hardest part—and it was the hardest part for me—is to chase your convictions with action."
In January the duke and duchess announced they were stepping back as senior royals to begin a new life earning money and working to become financially independent.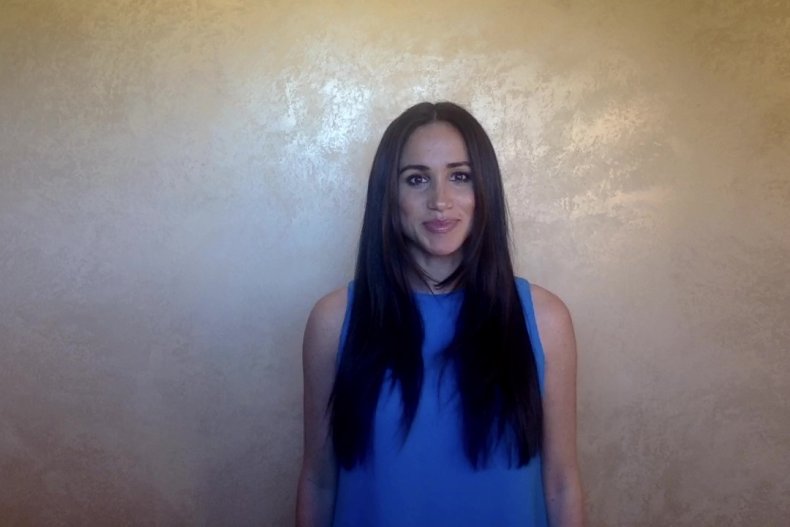 Meghan's comments were played for the 2020 Girl Up Leadership Summit, watched virtually across 172 countries by 40,000 people.
It began yesterday, when Michelle Obama delivered a special message for the Girl Up campaign, created by the United Nations Foundation.
The Duchess says: "Many of you have already spent years embodying—and yes, even enacting—the change you'd like to see in the world.
"Yet the opportunity that lies ahead for you is the same one that those graduates and millions of young women around the world have as well.
"I want to share something with you. It's that those in the halls and corridors and places of power—from lawmakers and world leaders to executives—all of those people, they depend on you more than you will ever depend on them.
"And here's the thing: they know this."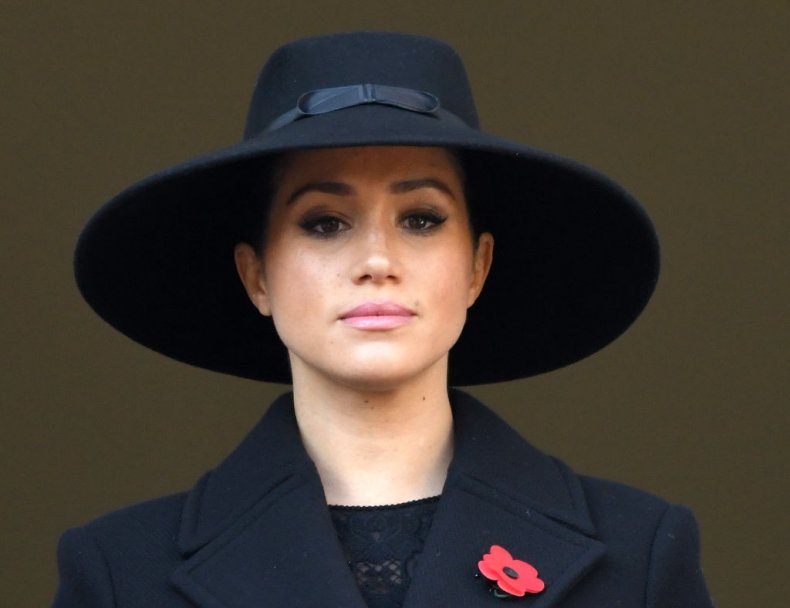 She adds: "They know that all of you, at a younger age than any modern comparison, are setting the tone for an equitable humanity. Not figuratively, literally. This is a humanity that desperately needs you.
"To push it, to push us, forcefully in a more inclusive, more just, and more empathetic direction. To not only frame the debate, but be in charge of the debate—on racial justice, gender, climate change, mental health and wellbeing, on civic engagement, on public service, on so much more. That's the work you're already out there doing."
Meghan told ITV in the fall: "I've said for a long time to H - that's what I call him - it is not enough to just survive something, right? That's not the point of life. You've got to thrive.
"You've got to feel happy and I think I really tried to adopt this British sensibility of a stiff upper lip. I tried, I really tried.
"I never thought that this would be easy, but I thought it would be fair. And that's the part that's really hard to reconcile."