Meghan Markle's Oprah Interview Watched by Only Half as Many People as Princess Diana's
Meghan Markle and Prince Harry's groundbreaking Oprah interview is dominating the news cycle and has now been viewed in both the U.S. and the U.K., generating huge interest and controversy around the royal family and the British press.
Oprah Winfrey's interview mastery has seen legions of people from all over the world tune in with the Duchess of Sussex bearing her soul about racism within Buckingham Palace and revelations of suicidal thoughts.
The interview has drawn numerous comparisons to the similarly explosive 1995 interview of Princess Diana before her death two years later.
Clips of Diana talking about "the establishment" went viral on Monday as the public noticed parallels between the experience of the two women who married into the Windsors and subsequently became tabloid obsessions.
Diana's famous interview with journalist Martin Bashir for the BBC program Panorama saw her discuss her difficulties with being a member of the royal family.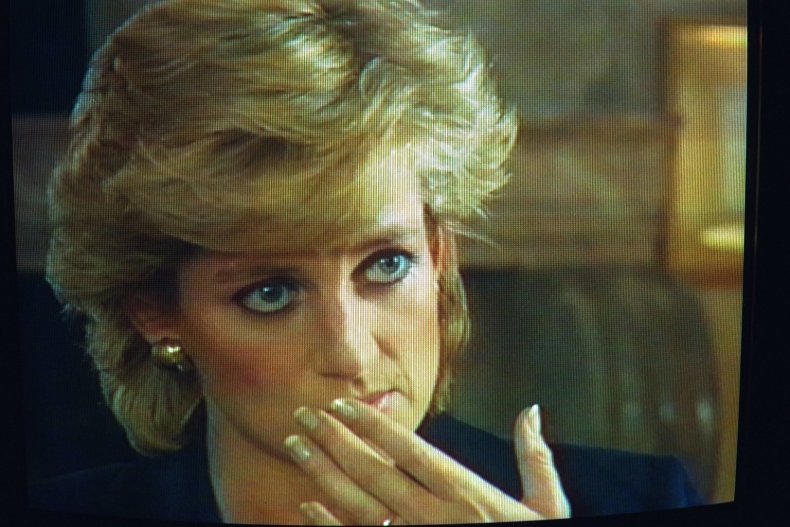 "I don't think many people will want me to be queen," Harry's mother said at the time. "Actually, when I say many people, I mean the establishment that I'm married into. Because they've decided I'm a non-starter."
However, despite the whole world seeming to discuss nothing else this week, Harry and Meghan's CBS interview has only been watched by half as many people as Lady Di's.
Sunday night's initial U.S. broadcast of Harry and Meghan's interview averaged 17.14 million viewers on CBS, according to Nielsen's fast national numbers. (via THR.)
The two-hour special subsequently aired on ITV in the U.K. on Monday night, drawing a huge 11.3 million viewers.
The network also noted 2.2 million of the show's viewers came via their streaming platform, ITV Hub.
However, the BBC's Panorama special with Diana more than 20 years ago drew an audience of 22.78 million, per reported BARB figures.
It is important to note that TV ratings are very different today than they were in the 1990s. Back then, there were only four television channels in the U.K.
Now the move towards digital broadcasting has led to huge diversification in how we watch television.
It is also worth noting that the Harry and Meghan interview aired on Sunday night eastern time, which saw the U.K. wake up to endless clips, articles and social media posts about the program, which would have certainly reduced the number of people watching the ITV broadcast.
Nielsen plans to combine traditional and digital TV audience measurement systems in fall 2022 with the aim of reflecting how viewers watch regular TV, digital TV and on-demand services to provide more accurate ratings.
ITV is now facing calls to fire one of its presenters Piers Morgan who dismissed Meghan's admission about having suicidal thoughts.
If you have thoughts of suicide, confidential help is available for free at the National Suicide Prevention Lifeline. Call 1-800-273-8255. The line is available 24 hours, every day.