Meghan Markle's Oprah Winfrey Interview Will Talk Marriage, Motherhood and Royalty
Meghan Markle will give Oprah Winfrey a wide-ranging, 90-minute interview on everything from becoming a royal to then quitting for a new life in America.
The Duchess of Sussex's sitdown with her friend and neighbor will air straight after 60 Minutes on CBS on March 7 and feature Prince Harry.
The Duke of Sussex will be present for the section where Meghan discusses their departure from royal life, announced in January last year.
The royal exit, termed "Megxit" in the British press, caused significant upset within the royal family and the nature of the couple's announcement left Queen Elizabeth II "devastated," according to biography Finding Freedom.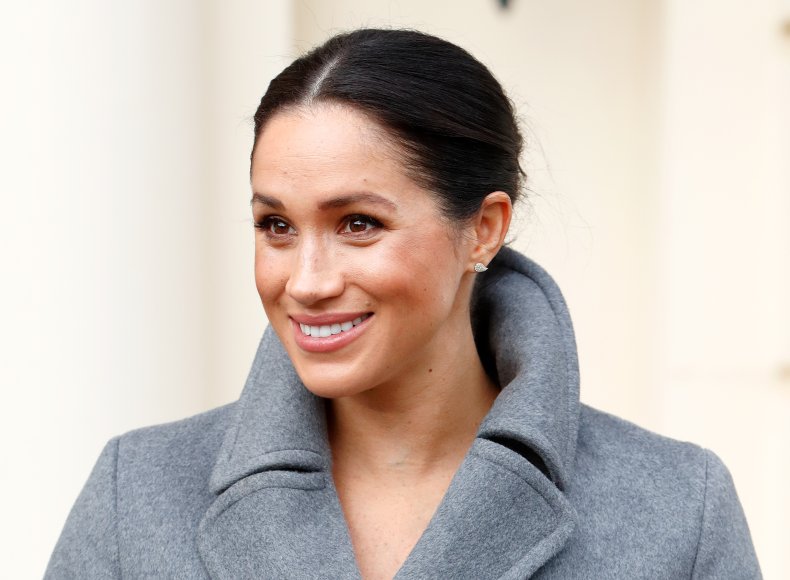 CBS rushed out a press release confirming the interview after the news was leaked to the U.K.'s ITV News earlier today.
A network spokesperson said: "CBS announced today OPRAH WITH MEGHAN AND HARRY: A CBS PRIMETIME SPECIAL, featuring Oprah Winfrey as she sits down with Prince Harry and Meghan, The Duke and Duchess of Sussex, for an intimate conversation for an exclusive primetime special to air Sunday, March 7 (8:00-9:30 PM, ET/PT) on the CBS Television Network.
"Winfrey will speak with Meghan, The Duchess of Sussex, in a wide-ranging interview, covering everything from stepping into life as a Royal, marriage, motherhood, philanthropic work to how she is handling life under intense public pressure.
"Later, the two are joined by Prince Harry as they speak about their move to the United States and their future hopes and dreams for their expanding family."
Meghan and Harry yesterday announced she is pregnant with their second child, a younger sibling for firstborn son Archie Mountbatten-Windsor.
Fans may well be eager to see whether Meghan Markle gives more details, such as when the birth is expected, which have not been announced.
A spokesperson for Meghan and Harry said yesterday: "We can confirm that Archie is going to be a big brother.
"The Duke and Duchess of Sussex are overjoyed to be expecting their second child."
The interview will air in the same week as a court date to finalize the last outstanding issues in Meghan's privacy lawsuit against the Mail on Sunday, which she won last week.
A judgment handed her victory on both privacy and copyright but said a trial would be needed to determine aspects of her copyright claim, relating to the publication of a letter she sent her father.
The newspaper published extensive extracts of the handwritten note, in which the duchess accused her father Thomas Markle of breaking her heart.
With Meghan's Oprah interview touching on "handling life under intense public pressure," it is possible the case may get a mention in her interview.