Meghan Markle, Oprah Winfrey Interview Has Nothing Off Limits: Gayle King
Meghan Markle and Prince Harry's agreement with Oprah Winfrey has placed nothing off limits for the 90-minute tell-all interview, Gayle King says.
The Duchess of Sussex is preparing to sit down for a "wide-ranging" chat about her entry into the royal family, experiences of motherhood and marriage.
The Duke of Sussex will then join the pair to talk about their exit from the monarchy and the new life they are building in America, including their growing family, CBS said in a statement.
However, CBS host Gayle King says Oprah has been giving a wide-ranging remit with no subject taken off the table.
She said on CBS This Morning: "I know she's been working on the questions all weekend long.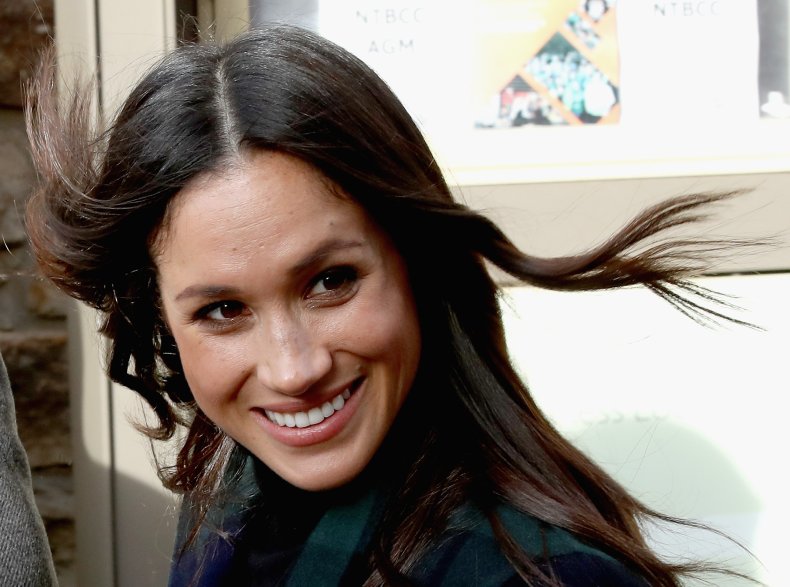 "I'm told nothing is off limits, nothing is off limits. She can ask anything she wants."
Speculation has been mounting in the U.K. press that the interview will cause a new rift between Harry and Meghan and the palace.
The story appeared on the front page of several newspapers overnight, with the Daily Mail suggesting it could lead to Prince Harry losing his military titles and the couple losing some patronages—though most charity appointments do not fall under the monarchy's direct control.
Meghan and Harry did interviews about their experiences of royal life with ITN's Tom Bradby, a personal friend of the prince and his brother, in fall 2019.
Harry said in the documentary Harry and Meghan: An African Journey: "We are certainly on different paths at the moment but I will always be there for him as I know he will always be there for me.
"We don't see each other as much as we used to because we are so busy but I love him dearly."
He added that "the majority of the stuff is created out of nothing" and that they have good days and bad days.
During the documentary, Meghan also spoke out in her own interview about her experiences under pressure by the British media.
She told Bradby: "Look any woman, especially when they're pregnant, you're really vulnerable and so that was made really challenging. And then when you have a newborn, you know?
"And especially as a woman, it's really, it's a lot.
"So you add this on top of just trying to be a new mum or trying to be a newlywed it's...
"Yeah, well I guess, and also thank you for asking, because not many people have asked if I'm OK. But it's a very real thing to be going through behind the scene."
A CBS statement yesterday said: "Winfrey will speak with Meghan, The Duchess of Sussex, in a wide-ranging interview, covering everything from stepping into life as a Royal, marriage, motherhood, philanthropic work to how she is handling life under intense public pressure.
"Later, the two are joined by Prince Harry as they speak about their move to the United States and their future hopes and dreams for their expanding family."