Meghan Markle 'Pearl' Part of Cluster of Young Girls' Shows Axed by Netflix
Meghan Markle's animated series for Netflix has been scrapped making it the latest show with a social justice message thrown on the bonfire.
The Duchess of Sussex partnered with David Furnish, husband of Elton John and a friend of Princess Diana's, for Pearl, which was in production.
A past statement on Meghan and Prince Harry's Archewell website described the show as "a young girl's heroic adventure as she learns to step into her power" while Meghan previously said it "celebrates extraordinary women throughout history."
However, the show has been scrapped, devastating those who worked on it, after Netflix announced it had lost 200,000 subscribers, its first mass exodus in a decade.
An insider at the company told Newsweek the wider partnership with Archewell is still alive and kicking with a number of projects still to come, including Prince Harry's Heart of Invictus documentary.
Amanda Rynda, a producer on Pearl, posted on Twitter: "It's so sad when companies face hard times, it's these types of projects that get cut. This series was heartwarming & funny. It would have inspired young girls and spoke to the underrepresented. It would have been so meaningful to our audience.
"I'm feeling for our team & everyone who helped along the way. It was an honor to lead such a talented team from around the world."
Pearl is not the only show on the list to be culled that aimed to inspire young girls to achieve great things.
In March Netflix upset fans of The Baby-Sitters Club by canceling the show after two seasons, despite critical acclaim.
One thing that links the series to Pearl is the age of the protagonists who in both cases were 12.
Rachel Shukert, who produced The Baby-Sitters Club, told Vulture the show provided pre-teen girls with something not offered in other sections of the media: "There's something about stories geared to this age that always felt like hindsight from adults, as opposed to what it actually feels like to be that age.
"What we could do with The Baby-Sitters Club was make the girls as smart and interesting and mature as girls are without making it all about how other people see them. It's about how they see themselves."
She added: "People are extremely uncomfortable with this period in girls' lives. It seems to be the time of life that girls lose faith in themselves, and I think it's because they don't see representation of where they're actually at. Girls are expected to go straight from Doc McStuffins to Euphoria."
However, Shukert also described the challenge of making shows for Netflix for the pre-teen market.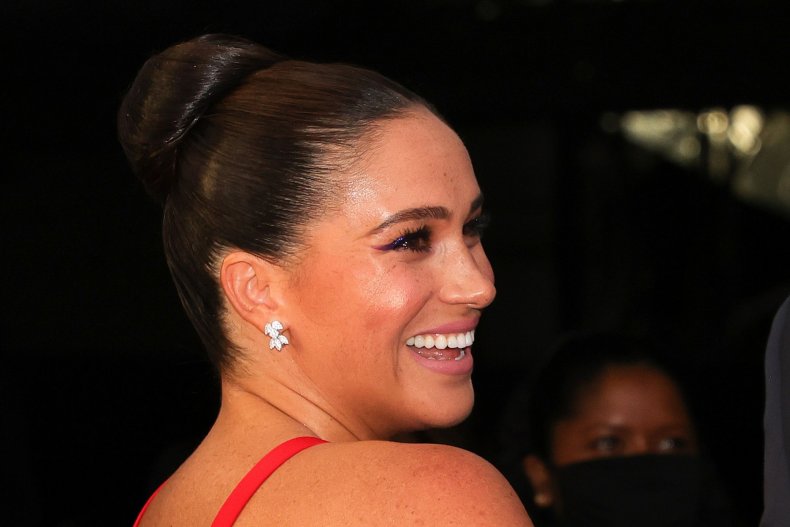 She said: "Completion rates are a big deal, and our show takes longer to complete because it's for a younger audience. Parents don't necessarily let kids sit and watch six hours of television at a time—probably rightly! Or they want to save it so they can all watch together."
Other animations canceled at the same time as Pearl also had a social justice message, including Boons and Curses.
Jaydeep Hasrajani, series creator, previously said of the show: "Growing up, I used to think of the hyphen in 'Indian-American' as a separator between two parts of myself. With Boons and Curses I want to turn that hyphen from a wall into a bridge."
Meenakshi Ramamurthy, a staff writer on the show, wrote in a blog on Medium: "We had queer characters in loving relationships, dark skinned characters that weren't tokenized, women with hairy, muscular arms, disabled characters whose only enemy was stairs, and full figured princesses that could battle foes while slurping down pani puri [a type of Indian street food].
"We created scenes that just didn't exist anywhere else—women talking about their period while forging weapons, venturing into magical tunnels to explore reincarnation, villains who could be warmed with the perfect cup of chai.
"Our stories were about women with wild ambitions, dealing with anger and the grief of death, the burdens of family, the joys of friendship, and reconnecting with your identity even when it feels like it's been lost forever."
Netflix also chopped Dino Daycare, which was produced by Chris Nee, who described on Facebook how there had been disagreements with the streamer over the show's message about fatherhood.
Quoted by Animation Magazine, she wrote: "While the show is from an LGBTQ creator, it's a story for anyone fighting to be the fully realized version of themselves and it's a reminder that boys have so many different sides of themselves…
"As we worked to address Netflix's concerns in terms of it finding an audience on the platform, the father-son relationship was dismantled and more simplistic messages that Netflix felt were needed eroded the basic message."
Netflix has been accused of canceling female fronted shows, after Stylist in 2021 charted some of its casualties from that year.
The list included another of Shukert's projects GLOW, along with Teenage Bounty Hunters, Chilling Adventures Of Sabrina, I Am Not OK With This, Marianne and The Dark Crystal: Age Of Resistance.
For more royal news and commentary check out Newsweek's The Royal Report podcast: