Meghan Markle Talks About Being 'Personally Affected by Racism' and Her Hopes for a Better World in Resurfaced Video
Meghan Markle spoke out against racism during a newly resurfaced 2012 video, saying she hoped the world would be different by the time she became a mother.
As protesters filled streets in anger at the death of George Floyd while in police custody, fans of the Duchess of Sussex have been sharing her moving remarks about racist abuse against her mother.
Accusations of press racism have played a big part in the Duchess of Sussex's story since she got together with Prince Harry in 2016.
But back in 2012, she spoke candidly about her experiences outside Los Angeles while she was starring as Rachel Zane in Suits, filmed in Toronto.
In footage for Erase the Hate's "I won't stand for..." campaign, she said: "For me I think it hits a really personal note.
"I'm biracial, most people can't tell what I'm mixed with and so much of my life has felt like being a fly on the wall.
"And so some of the slurs I've heard, the really offensive jokes or the names, it has just hit me in a really strong way.
"A couple of years ago I heard someone call my mom the N-word. So I think for me beyond being personally affected by racism, just to see the landscape of what our country is like right now and certainly the world and to want things to be better."
She added: "I am really proud of my heritage on both sides. I'm really proud of where I've come from and where I'm going.
"But yeah I really hope that by the time I have children people are even more open minded to how things are changing and having a mixed world is what it's all about."
Meghan told the campaign people treated her differently because they did not see her "as a black woman or a biracial woman."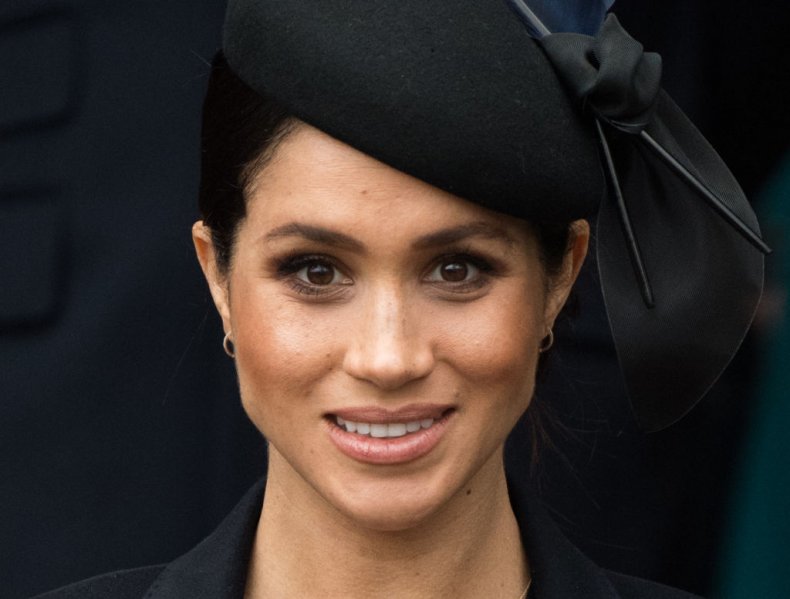 She described Los Angeles as a "bubble" in which she experienced everything except a "closed mindedness" which she only encountered when she traveled.
The duchess told how she believed those attitudes were confined to the bygone era when her grandfather drove the family across America from Cleveland to Los Angeles.
She said every time they stopped for food they had to go in through the back, saying, "I thought that was really isolated to those days that have passed and sadly they're not."
Meghan wears a T-shirt saying "I won't stand for racism" in the film, which also featured her then co-star Patrick J Adams.