Meghan Markle Photo with Ex-Boyfriend Cory Vitiello Leaks, Shows Them Hugging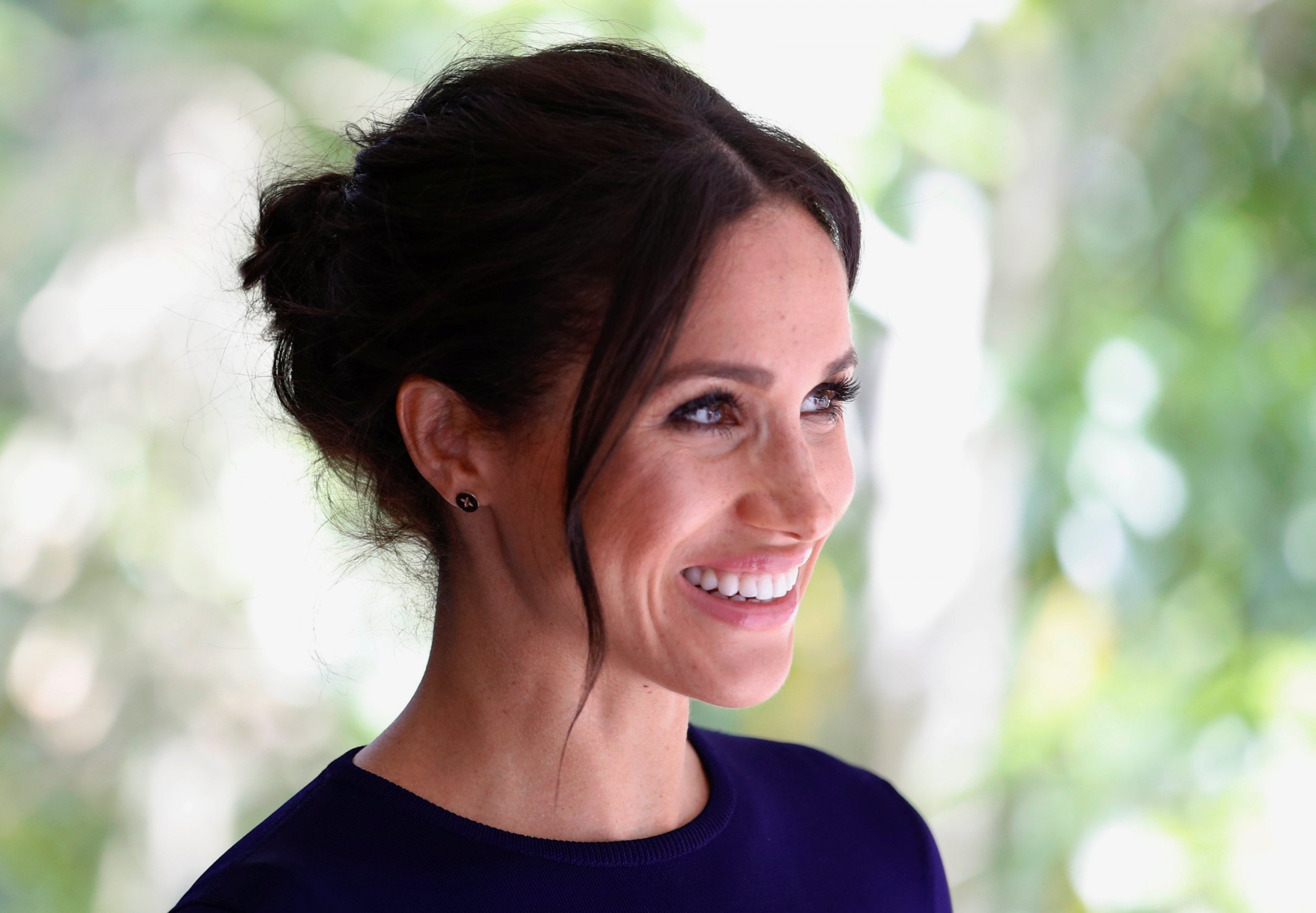 Right before Meghan Markle found her happily ever after with husband Prince Harry, she dated Canadian chef Cory Vitiello. A newly leaked photo of the ex-pair showed just how close the newbie royal was to her former flame.
Meghan and Vitiello's relationship began in 2014. They parted ways in June 2016. The Suits alum reportedly met Harry in July. The royal couple, who got engaged in November 2017, was apparently introduced by Ralph Lauren PR director Violet von Westenholz. The 37-year-old former actress told BBC in November 2017 explained their first interaction, saying: "It was definitely a set-up. It was a blind date. I didn't know much about him and so the only thing I had asked her when she said she wanted to set us up was, I had one question, I said 'Was he nice?'"
On Sunday, TMZ obtained an old photo of Meghan rather close to Vitiello. She appeared to be seated in his lap as he affectionately kissed her cheek. She also had her arms wrapped around his neck. His arms were tightly enclosed around her waist.
Don't be mistaken: There is nothing going on between the ex-couple. According to TMZ, this picture was taken at Atlas Restaurant in Toronto in May 2016, long before Meghan and Harry started dating.
Vitiello has moved on from Meghan. In June, Us Weekly reported Vitello was expecting his first child with girlfriend Martina Sorbara, who's the lead singer of Canadian band Dragonette. Vitiello's happy for Meghan.
"I'm pleased for Meghan. She's a great girl," Vitiello told the Daily Mail in April. "There is no bitterness. I respect people's private and personal lives, and although she has put herself in the public spectrum, I still hold to that."
Reports of Vitiello and Sorbara preparing to welcome their first child came ahead of Meghan and Harry announcing plans to start a family of their own. Kensington Palace, in fact, issued a statement about Meghan's pregnancy in October.
"Their Royal Highnesses The Duke and Duchess of Sussex are very pleased to announce that The Duchess of Sussex is expecting a baby in the Spring of 2019," Kensington Palace said. "Their Royal Highnesses have appreciated all of the support they have received from people around the world since their wedding in May and are delighted to be able to share this happy news with the public."
According to W Magazine, Meghan and Harry will move out of Kensington Palace to live in Frogmore Cottage. The Royal Family owns Frogmore Cottage, which is a secluded residence located in Windsor.