How Meghan Markle's Pregnancy Was Suspected by Royal Watchers for Months
Meghan Markle's pregnancy was suspected by the media as far back as October, when she requested a trial in her tabloid privacy lawsuit be postponed.
The Duke and Duchess of Sussex told the world they were expecting their second child with a Valentine's Day announcement from their spokesperson.
However, the U.K. media believed the happy news was incoming as far back as the fall, when Meghan asked the High Court in London to delay a trial that had been scheduled for January.
Meghan was suing The Mail on Sunday for publishing a private letter she sent her father about the breakdown of their relationship. She won the case last week.
In court filings, she had already described the challenges of being pregnant with Archie amid a rash of critical stories in the British press.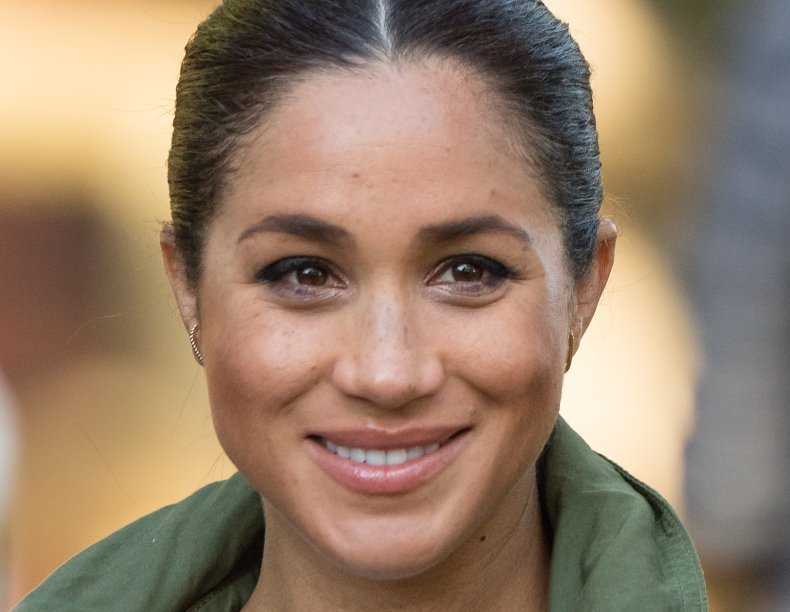 When the duchess' lawyers asked Judge Mark Warby to delay the trial by approximately nine months for reasons kept confidential by the court, anticipation about a new arrival in the Sussex family began.
One of those to air the belief was biographer Angela Levin, author of Harry: Biography of a Prince, who was asked on True Royalty TV why Meghan had requested the adjournment.
She told the digital channel's talk show The Royal Beat in November: "She could be having a baby—we don't know—or she realises she doesn't want to do it so she's just putting it off as long as you can."
There were also stories in The List and Marie Claire based on Twitter speculation the legal maneuver might be more than a coincidence.
When Meghan launched the lawsuit the year before, Prince Harry issued a strongly worded statement attacking the press for critical coverage during his wife's pregnancy.
Quoted in The Guardian, it said: "Unfortunately, my wife has become one of the latest victims of a British tabloid press that wages campaigns against individuals with no thought to the consequences — a ruthless campaign that has escalated over the past year, throughout her pregnancy and while raising our newborn son."
At the end of November, Meghan revealed she had a miscarriage in July while holding Archie, in a moving essay for the New York Times titled "The Losses We Share."
She wrote: "After changing his diaper, I felt a sharp cramp. I dropped to the floor with him in my arms, humming a lullaby to keep us both calm, the cheerful tune a stark contrast to my sense that something was not right.
"I knew, as I clutched my firstborn child, that I was losing my second.
"Hours later, I lay in a hospital bed, holding my husband's hand. I felt the clamminess of his palm and kissed his knuckles, wet from both our tears.
"Staring at the cold white walls, my eyes glazed over. I tried to imagine how we'd heal."
She also referenced an interview she did with ITV's Tom Bradby in which he invited her to talk about the pressure of life in the public eye by asking whether she was okay.
Meghan wrote: "Sitting in a hospital bed, watching my husband's heart break as he tried to hold the shattered pieces of mine, I realized that the only way to begin to heal is to first ask, 'Are you OK?'"