Pregnant Meghan Markle Teases Due Date During First 2019 Outing With Prince Harry—See the Pics
Meghan Markle and her baby bump stepped out with Prince Harry for their first royal engagement of 2019 on Monday. The Duke and Duchess of Sussex, who are expecting their first child together, visited the town of Birkenhead, Merseyside, where they met with local organizations, community groups and members of the public.
While greeting spectators, Markle, whose pregnancy was announced in October, dropped a huge detail about her family's newest member: The 37-year-old revealed she only had three more months to go before the royal baby arrived.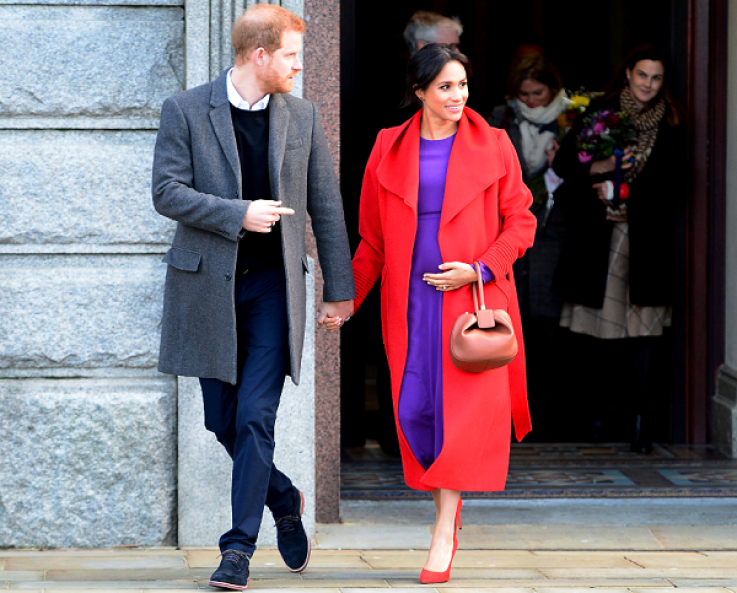 Carla Gandy, a Wallasey resident who spoke to the Duchess during her visit in Birkenhead, told People magazine Markle teased her due date while chatting with her on Monday. "We asked her how her pregnancy was going and she said she was six months and she tapped her tummy," Gandy said.
While in the town's notable Hamilton Square, Markle reportedly told other members of the crowd she was set to give birth in late April. The timing falls right in line with Kensington Palace's initial announcement regarding the royal baby, which was originally said to be due sometime in spring 2019.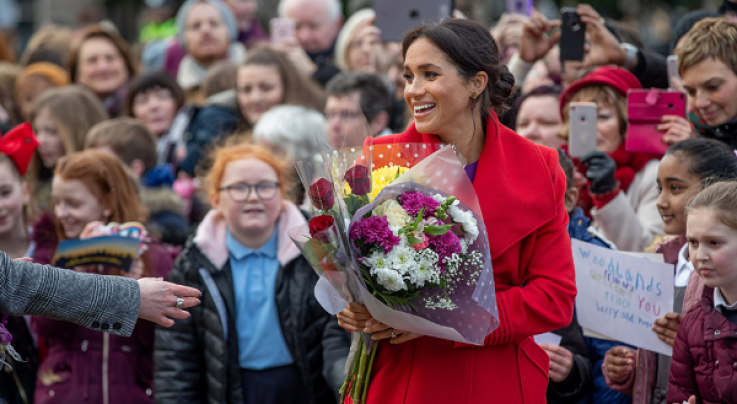 The royal couple has yet to reveal the child's gender as of yet, but they have at least started considering names for a baby boy or girl. Markle revealed she received a whole list of potential baby names during her and Harry's first royal tour in Australia in October. "We've been given a long list of names from everyone," she revealed while speaking with students in Melbourn at the time. "We're going to sit down and have a look at them."
During their Hamilton Square visit, Markle and Harry unveiled a plaque for a new sculpture dedicated to renowned poet and soldier Wilfred Owen. The statue commemorated the 100th anniversary of Owen's death.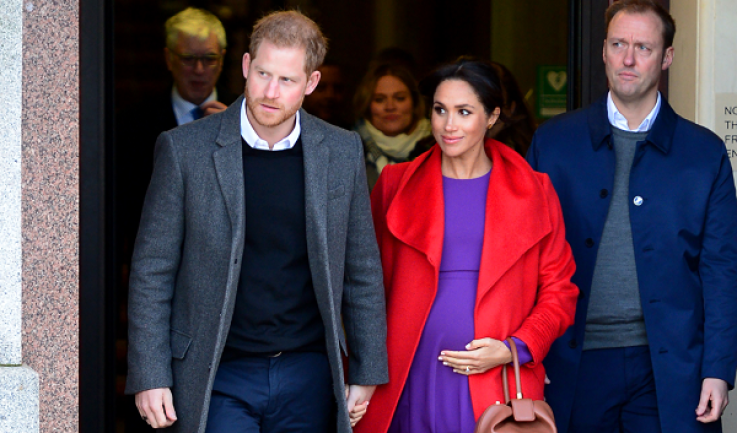 The couple also spent time with local veterans and people affiliated with the Birkenhead Institute Old Boys, which Owen's attended between 1901 and 1907.
Pregnant Meghan Markle Teases Due Date During First 2019 Outing With Prince Harry—See the Pics | Culture